5 Things to Know About the Weather This Week
by Daphne Thompson, on Mar 20, 2018 3:15:35 PM
From tornadoes to floods, wildfires, and snow, this week will see it all. Spring is here, and the changing weather patterns mean that all types of severe weather are on the menu. Here are the five things you need to know about the weather this week across the country.
1) Tornadoes Caused Damage in the South Yesterday and the Risk Continues Today
Yesterday, tornadoes caused damage from Alabama into Georgia. Surveys are ongoing by the National Weather Service to determine their strength. Massive hail damage also occurred in these areas, destroying vehicle windshields and punching through roofs. Today, thunderstorm activity is expected to form and become plentiful ahead of a frontal boundary moving across primarily Florida, but clipping Georgia and South Carolina. Wind shear across this area should be supportive of stronger storms, with all severe threats: hail, damaging wind gusts, and some tornadoes. The environment will likely promote severe bowing segments within linear thunderstorms, causing a stronger risk of high winds and tornadoes. A tornado watch is currently in effect in Florida until 7:00 PM EDT and tornado warnings have already been issued. Our Weather Radio app can help those in the area stay aware of this severe weather risk.
2) Another Nor'Easter is Forecast to Hit New England Over the Next Few Days
WeatherOps is forecasting another nor'easter for the New England area. Substantial deepening of a low-pressure area is forecast as it tracks along the Atlantic Coast over the next couple of days, eventually making its way into Newfoundland within 72 hours. While winds further inland will be more subdued than the previous nor'easter, gusts in the 40-50 mph range will still be possible along coastal regions from New Jersey into New England. Meanwhile, more snow can be expected from the mountains of West Virginia, northeastward, into Maine as the storm transitions to all snow by Wednesday morning. Snow may be more far-reaching than the last nor'easter as snow bands may extend into portions of Ohio, with Indiana and Kentucky receiving some minor amounts. Snowfall ranges from 2-4 inches will be fairly standard across the Northeast region with areas of heavier snow bringing 6-12 inches and locally higher totals. Snow should taper off from south to north quickly early Thursday morning into Thursday evening, with widespread clearing by midnight Thursday.
3) High Rainfall Rates in Southern California Will Lead to Mudslides in Former Burn Areas
An area of low-pressure is expected to slowly move towards California, bringing moisture across the region and promoting very heavy rainfall from south of San Francisco through Los Angeles. Rainfall amounts of 3-5 inches widespread are likely, but localized totals of more than 6 inches will be possible, with coastal slopes and the foothills seeing potentially 8 inches or more. With this threat will come the risk of widespread flash flooding and mudslides as the heaviest rain is expected to affect the same area where the Thomas Fire occurred. Mandatory evacuations, ordered for parts of Ventura and Santa Barbara counties, are started at noon local time and will last until at least Thursday evening.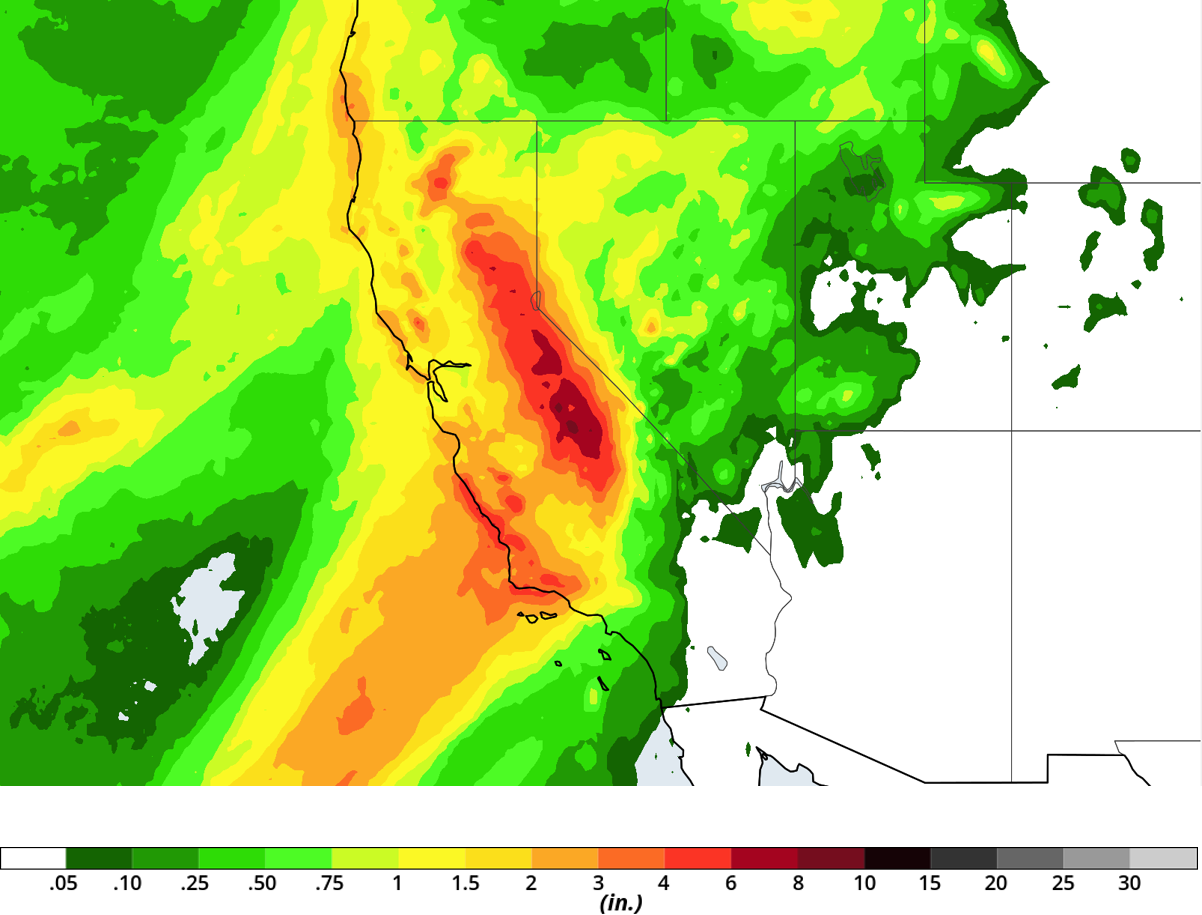 4) After Dangerous Wildfires This Past Weekend, Additional Ones are Expected
Multiple wildfires burned over 4,000 acres near Amarillo on Sunday, destroying at least a dozen structures. On Friday, wildfire conditions will increase after a low-pressure system exits the Rocky Mountains with a tight pressure gradient. This will cause high winds across the Southern Plains behind a dry line. The warm and windy conditions will lead to critical fire weather in an area currently experiencing extreme to exceptional drought.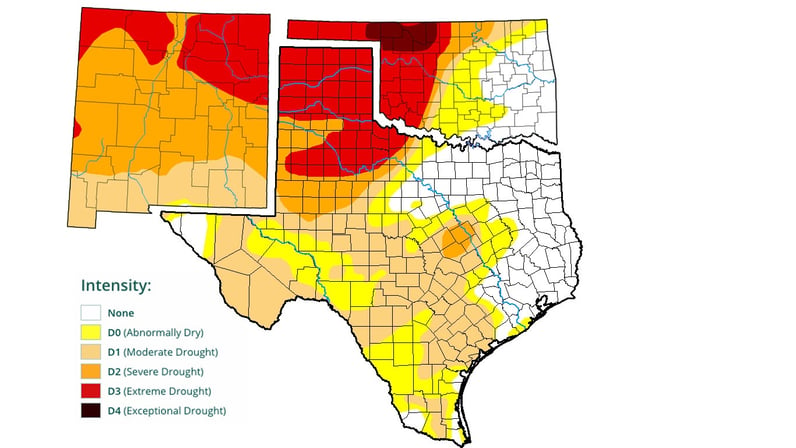 5) The First Official Day of Spring Has Arrived
Today is the Vernal Equinox, and therefore it is also the first day of spring. While it may not feel warm and the trees may not yet be blooming, a change in weather patterns is here. Severe weather increases across many parts of the country over the coming months. Are you prepared? We offer both RadarScope and Weather Radio mobile apps to keep the public informed and WeatherOps forecasts so that companies can monitor their assets around the country. Listen to our Spring Weather Webinar and then contact us to keep you aware of the upcoming severe weather.