WDT Brings Safety to the Forefront with Nor'easter Advisories
by Daphne Thompson, on Jan 17, 2018 1:36:26 PM
Nor'easters are powerful winter storms that can bring hurricane-force wind gusts, coastal flooding, and substantial snowfall to portions of the eastern United States. These low-pressure centers typically develop over the southeastern U.S. before tracking northeastward along the U.S. East Coast.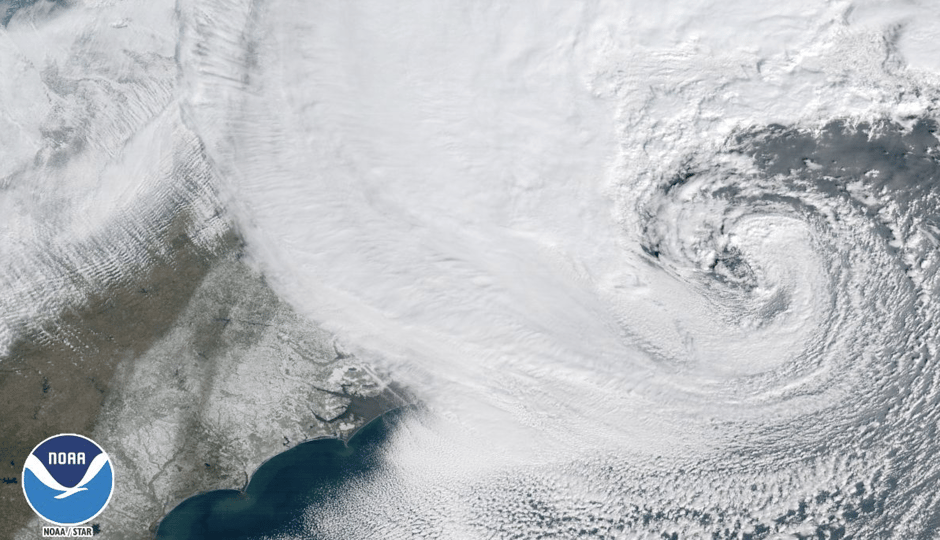 The energy of a nor'easter is derived from a combination of strong upper-level winds and sharp temperature gradients, in particular, the temperature difference between the warm Gulf stream and frigid air over the continental United States. This strong gradient becomes the fuel for rapid intensification and intense precipitation development within these storms. The track and intensity of nor'easters can vary, but the types of impacts are similar from storm to storm:

● Expansive Area of Gale to Storm Force Winds
● Broad Areas of High Seas (>20 feet)
● Coastal Flooding/Erosion
● Heavy Precipitation
● Blizzard Conditions
● Power Outages

WeatherOps meteorologists are now preparing Nor'easter Advisories to assist our customers in planning for these significant weather events. Similar to our Active Storm Advisories for tropical cyclones, a Nor'easter Advisory provides a detailed summary of the current structure and expected evolution of the low. A discussion of onshore and offshore hazards, as well as forecast maps, is included to provide perspective on the area of impact of the storm.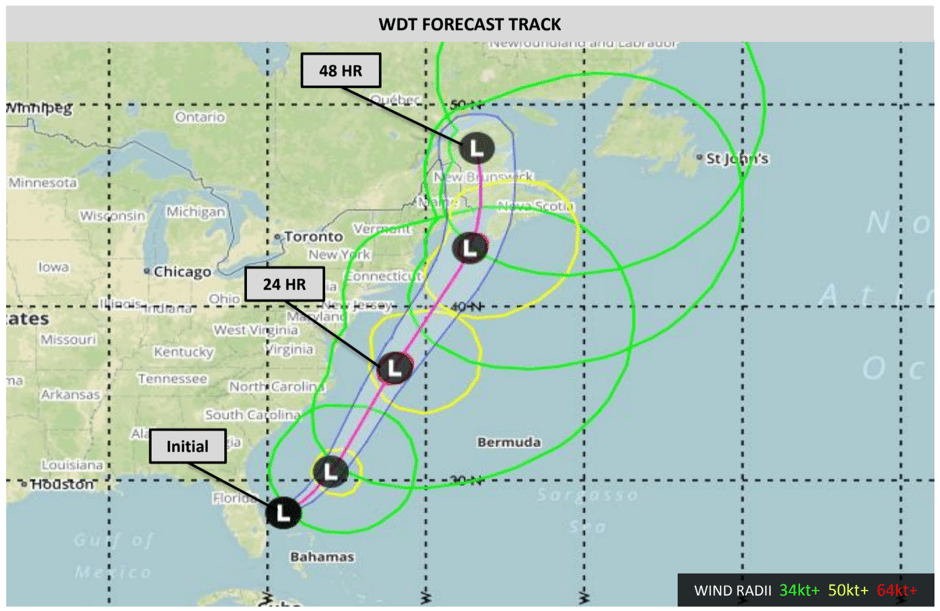 WDT Forecast Track for January 3-5, 2018 Nor'easter

During the nor'easter that occurred on

January 3-5, 2018

, an expansive area of hazardous marine weather conditions developed over the Western Atlantic from the coastal Carolinas to the Canadian Maritimes. Wind gusts near hurricane force were reported over the west side of the center of circulation and 6-12 hours of gale force winds pushed seas easily over 20 feet. Intense onshore winds caused several feet of storm surge and significant flooding across coastal Massachusetts and Cape Cod. Heavy blowing snow made traveling treacherous and led to thousands of power outages ahead of dangerous cold and sub-zero wind chills.


Heavy Convective Rain & Snow from 9:40AM EST January 4, 2018
When a storm of this magnitude rapidly intensifies, weather conditions offshore can become hazardous in just a few hours. A 43mb pressure drop over 10 hours off the coast of Nantucket caused wind gusts to increase from 24 mph to 62 mph and calm seas to become very rough (13-20 feet) within six hours. High seas developed from there and 20-30 foot waves continued for another 20 hours. A lack of awareness of the expected onset of these hazardous conditions can cause offshore operators and even cruise ships to be caught off guard.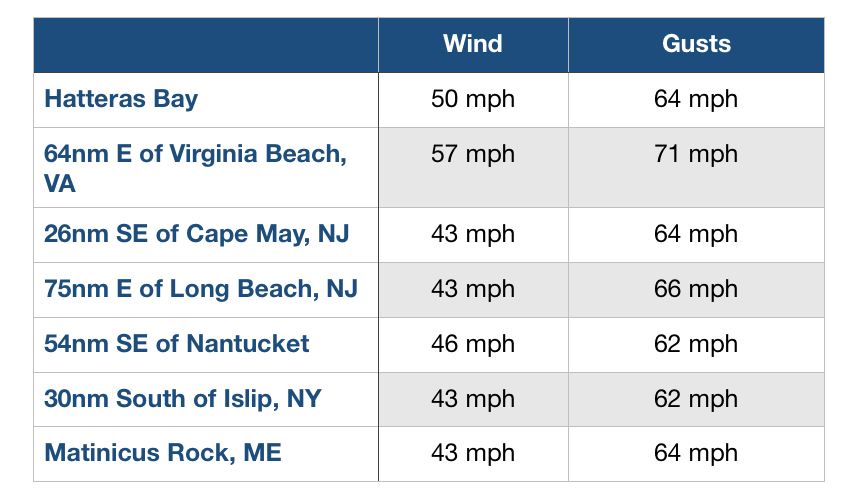 Coastal & Offshore High Wind Reports from January 4-5, 2018
WeatherOps begins issuing advisories when it becomes apparent that conditions will lead to the development of a nor'easter that will produce gale force or stronger winds along with significant coastal/inland impacts. Whether you're traveling the I-95 corridor, working offshore, or sailing on a cruise, these reports provide actionable storm information for you.