Northeast Is Again Bracing for a Nor'easter, the Third in Just 10-Days
by Daphne Thompson, on Mar 12, 2018 2:25:55 PM
While some are still digging out from the last winter storm, or awaiting power to return, a new nor'easter is beginning to form. The low-pressure center associated with this next storm has moved offshore and is starting to strengthen. Satellite analysis shows widespread cloud cover and showers over the Mid-Atlantic and Southeast, with a cold front extending to the southwest of the center, across the southwest Atlantic Ocean/Florida Peninsula and into the southeast Gulf of Mexico.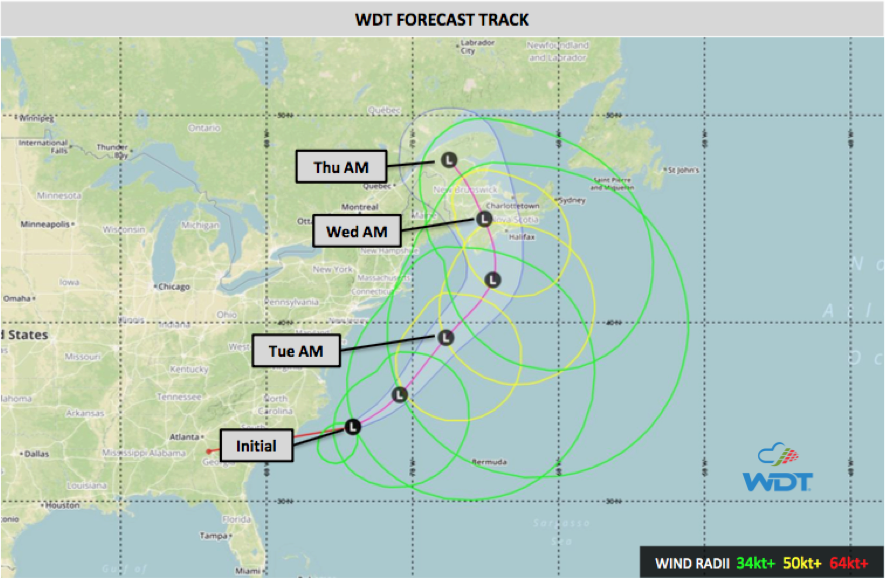 Scattered thunderstorm activity is ongoing along and near this cold front. RadarScope indicates that moderately heavy snow is also continuing over portions of the southern and central Appalachians from east Tennessee/western North Carolina northward into Virginia and West Virginia. The strongest winds are currently offshore, but wind gusts over 20 mph are occurring from southeast Virginia southward to the Outer Banks of North Carolina.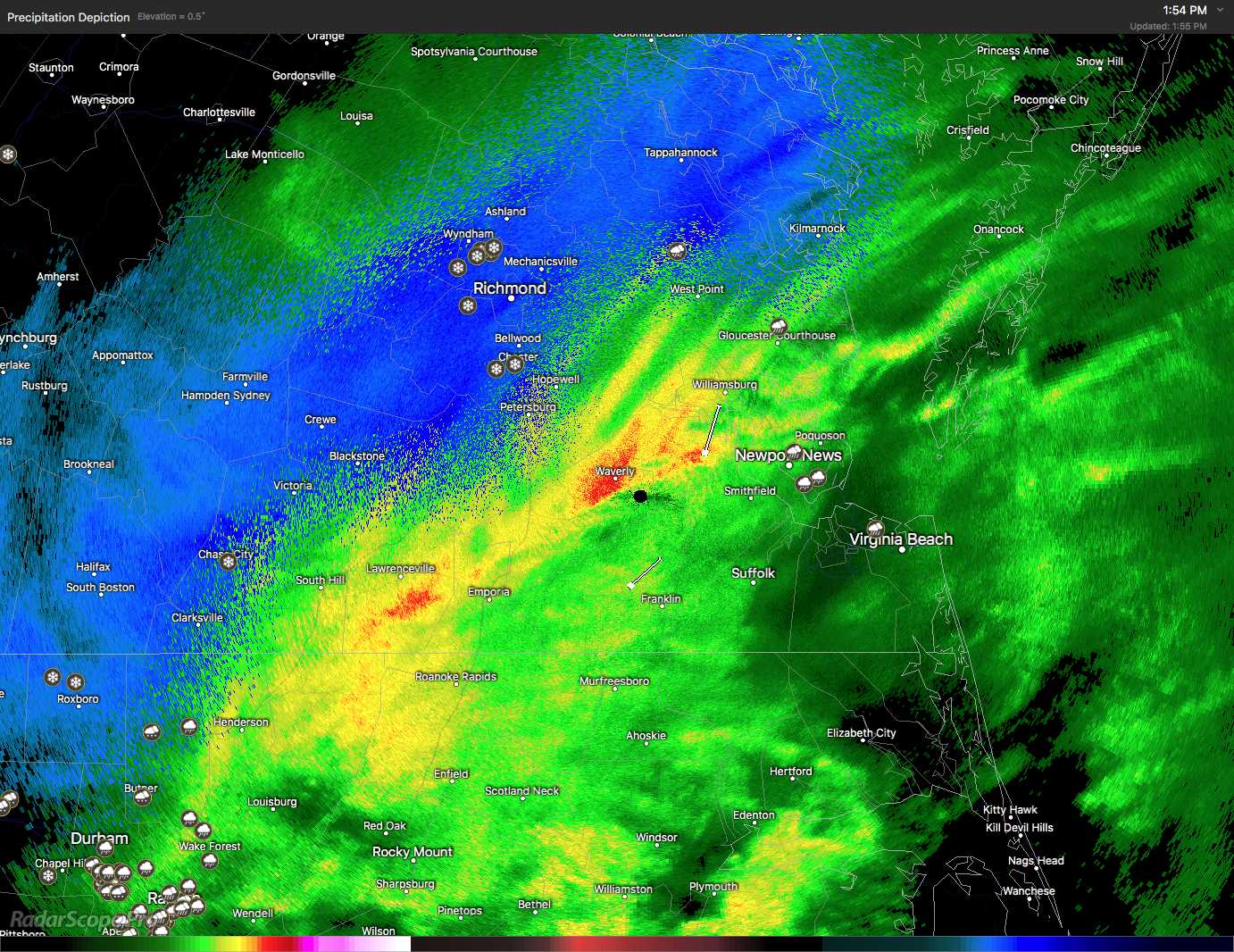 Snow will become increasingly heavy late tonight into Tuesday morning while wind gusts along portions of the coast begin to exceed gale force. High winds and intense snow bands will encompass much of New England and southeast Canada Tuesday into Wednesday. WeatherOps is forecasting isolated snow totals of more than 2 feet, once the event has come to an end. The highest wind gusts, located across coastal Cape Cod and Nova Scotia, may exceed 60-70 mph. Hazardous travel conditions as well as power outages will be possible with this storm system.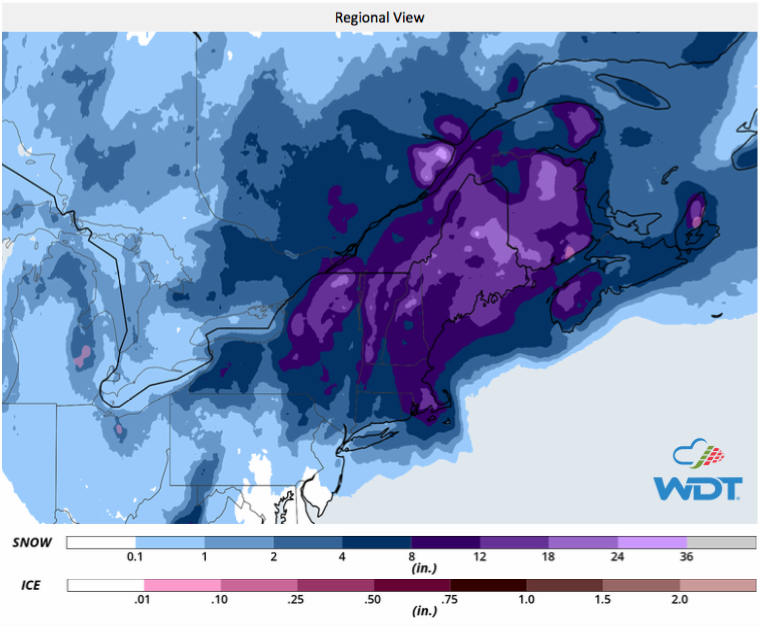 Winter Weather Planners contain snow and ice forecast graphics, surface charts, and detailed summaries of forecast significant winter weather events. Nor'easter Advisories provide an overview of the current structure and expected evolution of the storm along with a discussion of onshore and offshore hazards. Try a free 7-day trial of WeatherOps today and see how these products can help your business.