Heavy Rain to Impact Burn Areas in California
by Daphne Thompson, on Mar 1, 2018 12:12:54 PM
As March begins, both the East and West Coast are being impacted coastal storms. Heavy rain, snow, and strong winds are in the forecast with these low-pressure systems. While this may cause travel issues in the northeast, there is a more concerning problem for California where mudslides are expected.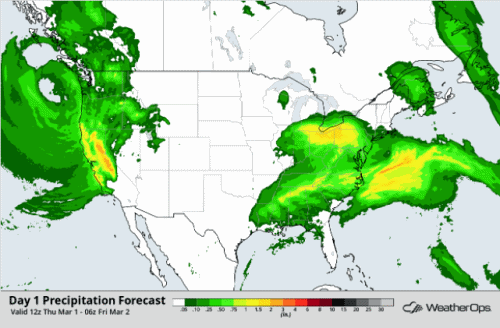 The image above shows a rainfall forecast for March 1-3, 2018. This storm will become a multi-day event for California. Below, you can see that maximum totals of 2-4 inches are found mainly in the Central Valley and along the Sierra Nevada mountain range in today's WeatherOps forecast.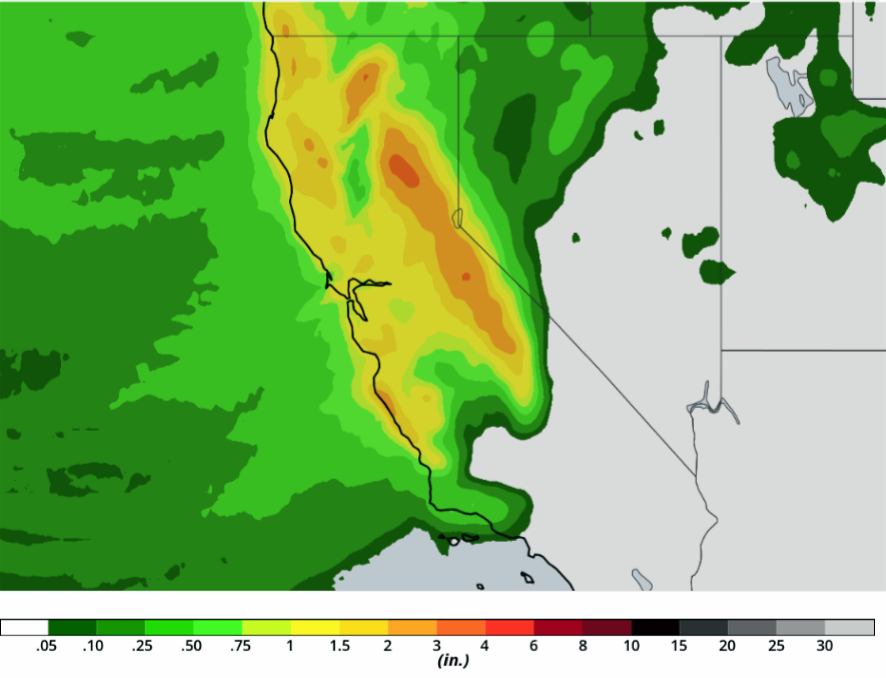 Multiple rounds of heavy rain will be likely across the region as the low brings a cold front onshore. Excessive rainfall will lead to the threat of local runoff and mudslide concerns. The reason for this is that much of this precipitation will fall over areas that experienced massive wildfires late last year, including the Tubbs Fire burn area, which was the most destructive wildfire in California's history.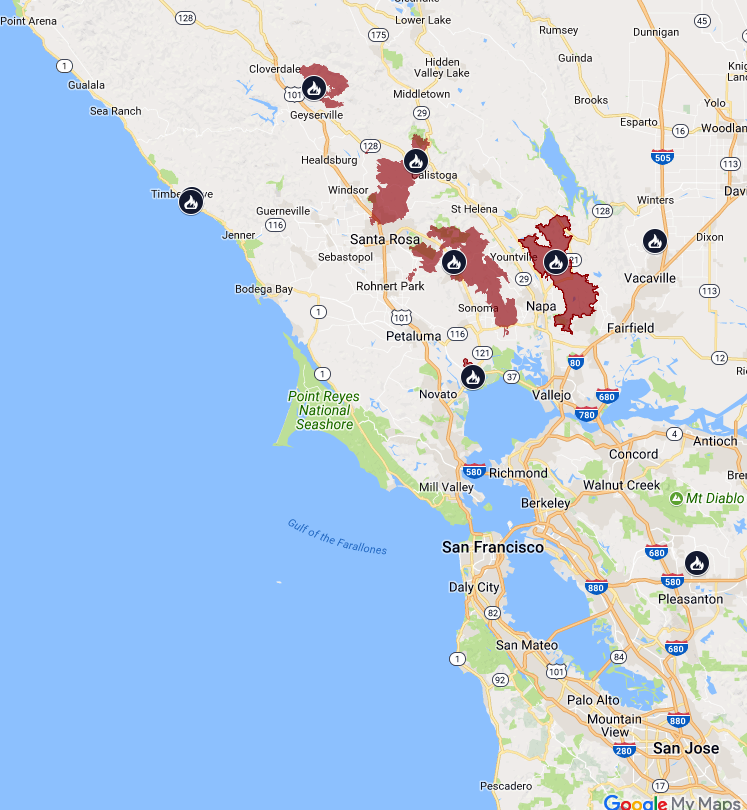 As the fires raged in Wine Country last October, they spread quickly pushed on by the Diablo Winds. Over 36,000 acres were burned by the Tubbs Fire alone. Neighborhoods were ravaged, and more than 40 people lost their lives. Since the rolling hills in this area are no longer covered by vegetation, debris flows are expected to cause additional problems due to the heavily saturated ground.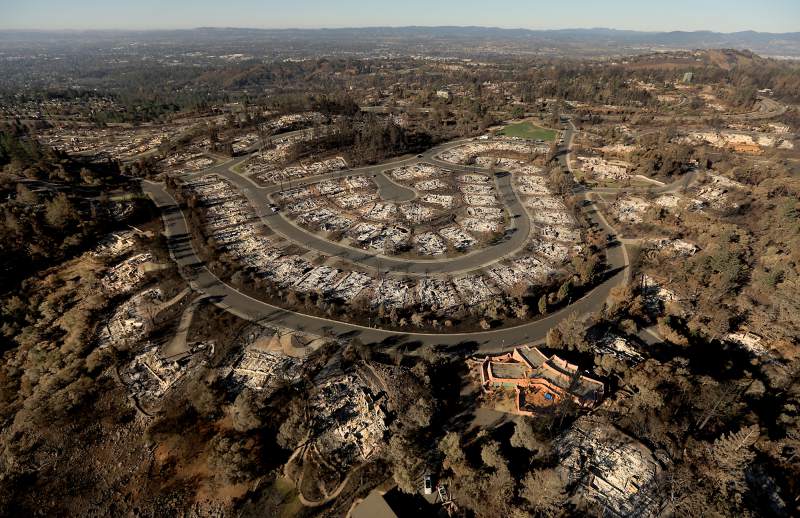 Don't be caught unaware. WeatherOps can support you by providing an accurate forecast to assist with business disruptions caused by weather. Try a free 7-day trial today and see how we can help you be prepared when storms threaten.