Wildfires Rage in California Wine Country
by Daphne Thompson, on Oct 9, 2017 2:20:37 PM
An NWS Red Flag Warning is currently in effect for a large portion of California as wildfires burn across the state. The latest area to feel the brunt of the drought is Napa Valley, and there is no rain in the forecast for days. Wine Country is currently in danger.
Emergency officials say three fires are burning in Napa County. There is zero containment on all of the fires: https://t.co/DxE8xfdO48 pic.twitter.com/ISTuHvqclv

— SFGate (@SFGate) October 9, 2017
In the GOES-16 visible satellite image below, you can see smoke north of the San Francisco Bay, near Napa Valley (you can also clearly see Mount Shasta as the white spot in northern California). With winds blowing from the east-northeast, the smoke is drifting many miles out over the Pacific Ocean and ash is reported to be falling in the Bay Area. Evacuations are taking place in Sonoma and Napa counties as these fires rage.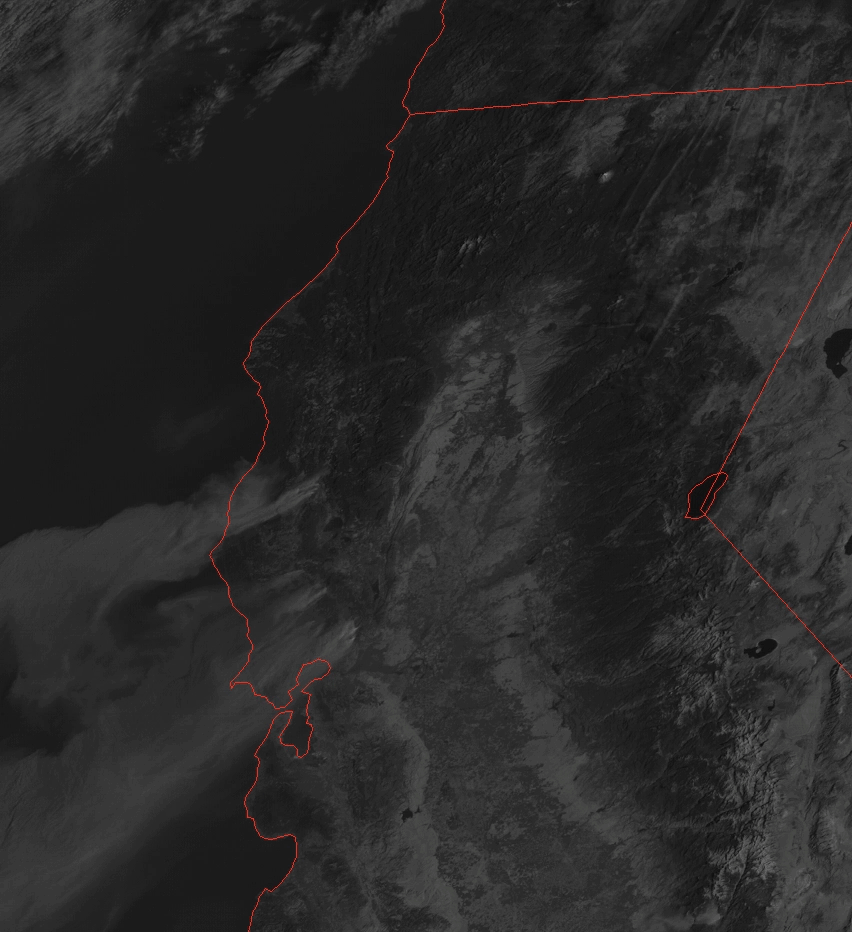 Satellite images also show how quickly these fires started and moved across the area.
This what the explosive growth of the #napafire looks like from space, including all the smoke that blanketed the Bay Area this morning pic.twitter.com/i01j6Sazx5

— Brian L Kahn (@blkahn) October 9, 2017
You can use this map to see not only the location of the wildfires, but also the name and size of the fire. At this time, the Tubbs Fire, northeast of Santa Rosa, is measured at 25,000 acres as is the Atlas Fire. The fires continue to grown in size.

The Central Valley and coastal areas in California have not had much rain in the past couple of months. Here you can see the area has had less than 20% of normal precipitation over the past 60 days.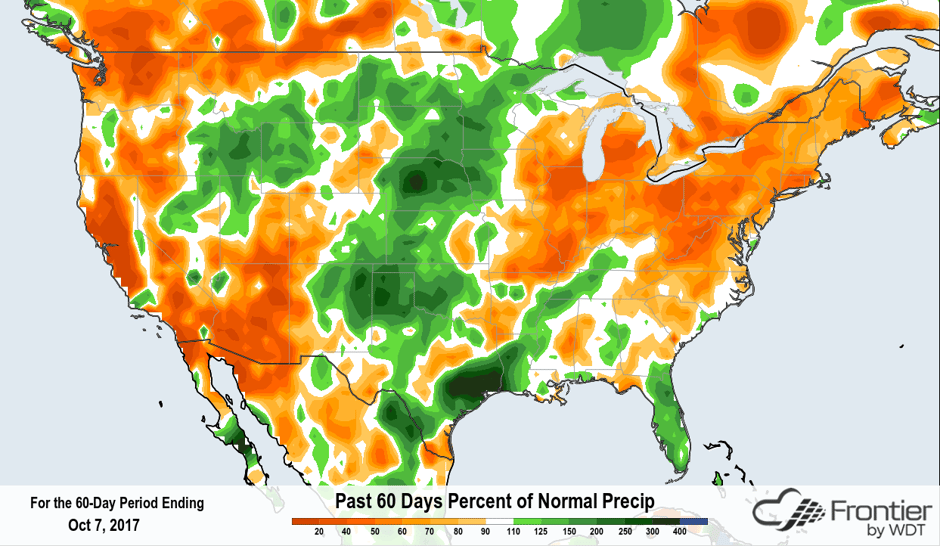 Unfortunately, the Frontier Weather forecast for the area shows no rain for the next ten days. Luckily, winds are not expected to be strong. This said, fires can often times influence the wind in the immediate burn area.