Weekend Winter Storm Packs a Wallop
by Daphne Thompson, on Dec 10, 2018 2:31:39 PM
Over the weekend a strong storm system brought wintry precipitation to an area ranging from Texas to the Carolinas. A State of Emergency was issued in both North Carolina and Virginia. Hundreds of flights were canceled, and roads became hazardous as snow continued to fall. Heavy snow and ice caused power lines to topple. Over 200,000 remain without power at the time of writing.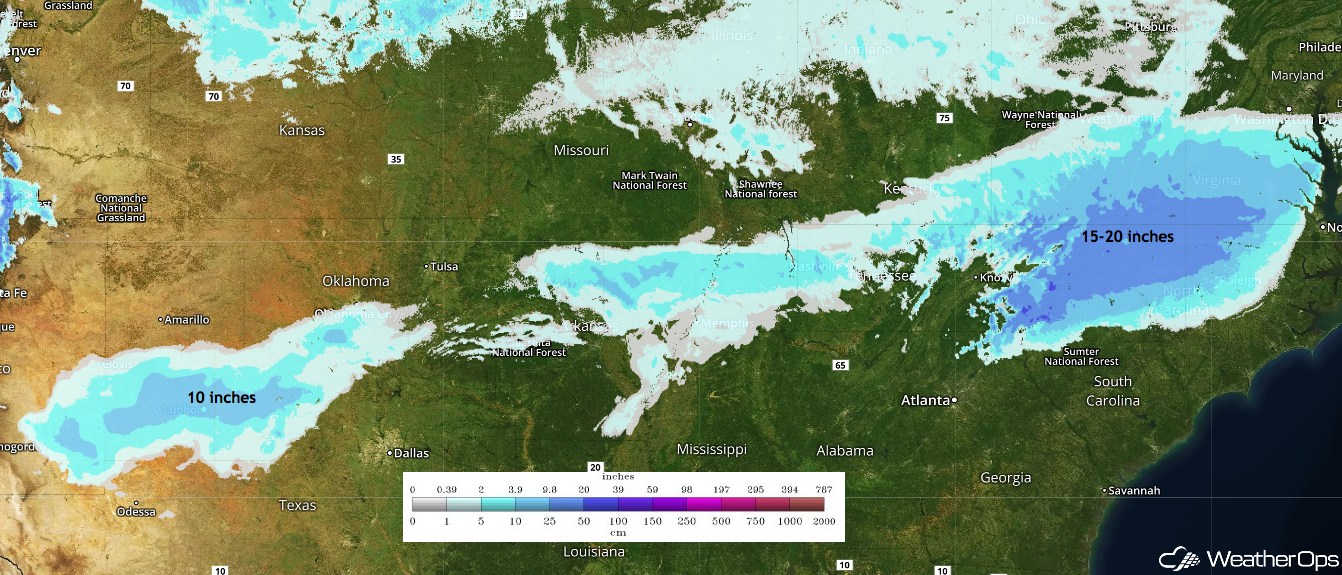 Snow Depth on December 10, 2018
Lubbock, Texas ended up with 10 inches of snow. This amount now exceeds the current totals in Anchorage, Minneapolis, and Salt Lake City. Luckily for them, the high temperature rose above freezing leaving roads passable.
KLBB - Precipitation Depiction 9:04 AM CST- The Lubbock area has seen 8-9 inches of #snow since yesterday. #txwx #ThinkWeather pic.twitter.com/jojPpIuv3w

— RadarScope (@RadarScope) December 8, 2018
As the snow fell in North Carolina, some locations received more in one night than they average all year long. Boone, North Carolina reported up to 20 inches of snow. The state's National Guard was called in to assist first responders and road crews. Two fatalities were reported. One person died when a tree fell on his car, and another is missing after their vehicle was found in a river.
Folks wanted snow in Virginia and North Carolina, well they got it.
Wytheville VA, 16" from Pam Sage December 9, 2018. pic.twitter.com/ItnoAGY38m

— Brad Sowder (@TheBradSowder) December 9, 2018
Richard Reed, WeatherOps Senior Account Executive, in Cary, North Carolina sent us this photo of a snowman he and his family made. This area had 6 inches of snow before the precipitation turned over to sleet and freezing rain.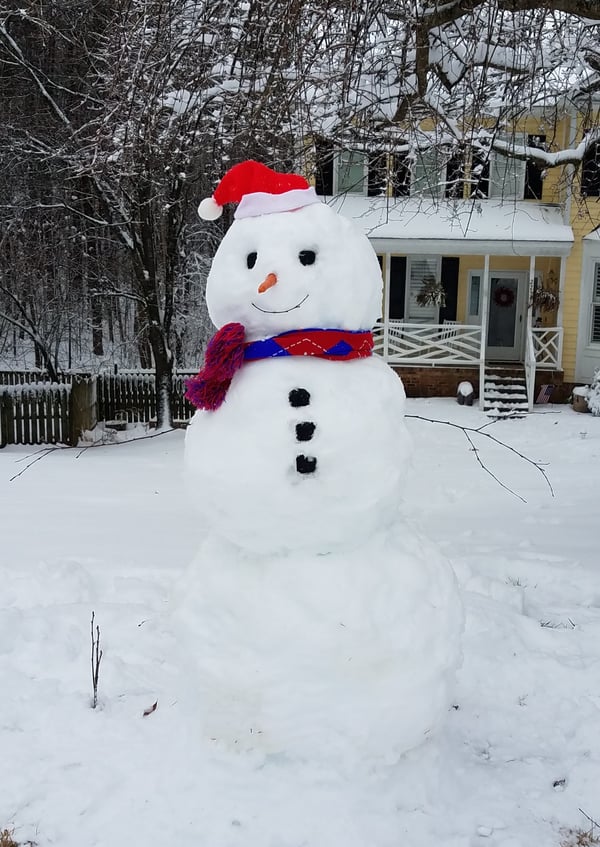 The weather system in the Carolinas area continues to bring snow and freezing rain. As temperatures rise, most of the precipitation should change to rain before tapering off this afternoon. An additional inch or two of snowfall and a trace of ice is forecast across the Carolinas and Virginia before moving out of the region.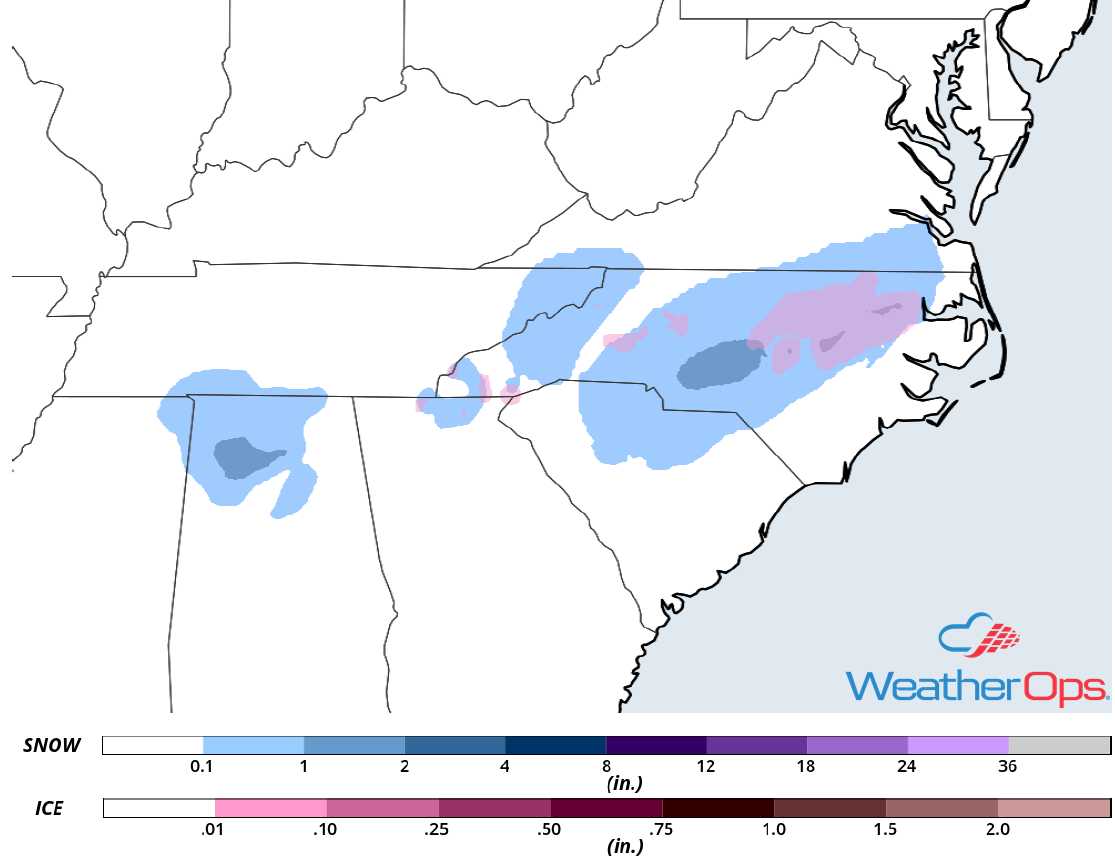 This storm is a good reminder for the rest of us to be prepared for winter weather. Snowy, icy, and slushy road conditions lead to an average of over half a million accidents a year, according to the Department of Transportation. If you have to drive, make sure you clear off your windows, have tires with good tread, and functioning windshield wipers. Then drive slow while keeping additional space between you and other vehicles. If at home, be prepared for power outages by owning a manual can opener, and food that doesn't need refrigeration. If you choose to operate a generator, do it safely and outdoors to prevent carbon monoxide poisoning. Snowstorms are a great time to stay inside with some hot chocolate. Do that.