The 2018 Atlantic Hurricane Season Officially Begins - Here's What We Expect
by Daphne Thompson, on Jun 1, 2018 2:45:28 PM
Today, June 1, marks the official beginning of Hurricane Season in the Atlantic. Last year was pretty rough for many, and Puerto Rico has yet to recover from Hurricane Maria. So, what can we expect in 2018? Stephen Strum, VP of Extended Forecast Services at WDT, recently presented his forecast in a webinar.
Taking a look back, 2017 brought us 17 named storms, ten hurricanes, and six major hurricanes. Among those were Hurricanes Harvey (Cat 4), Irma (Cat 5), Jose (Cat 4), and Maria (Cat 5). Except for Jose, these names were retired from future lists of hurricane names. This happens when a storm causes extreme devastation and loss of life.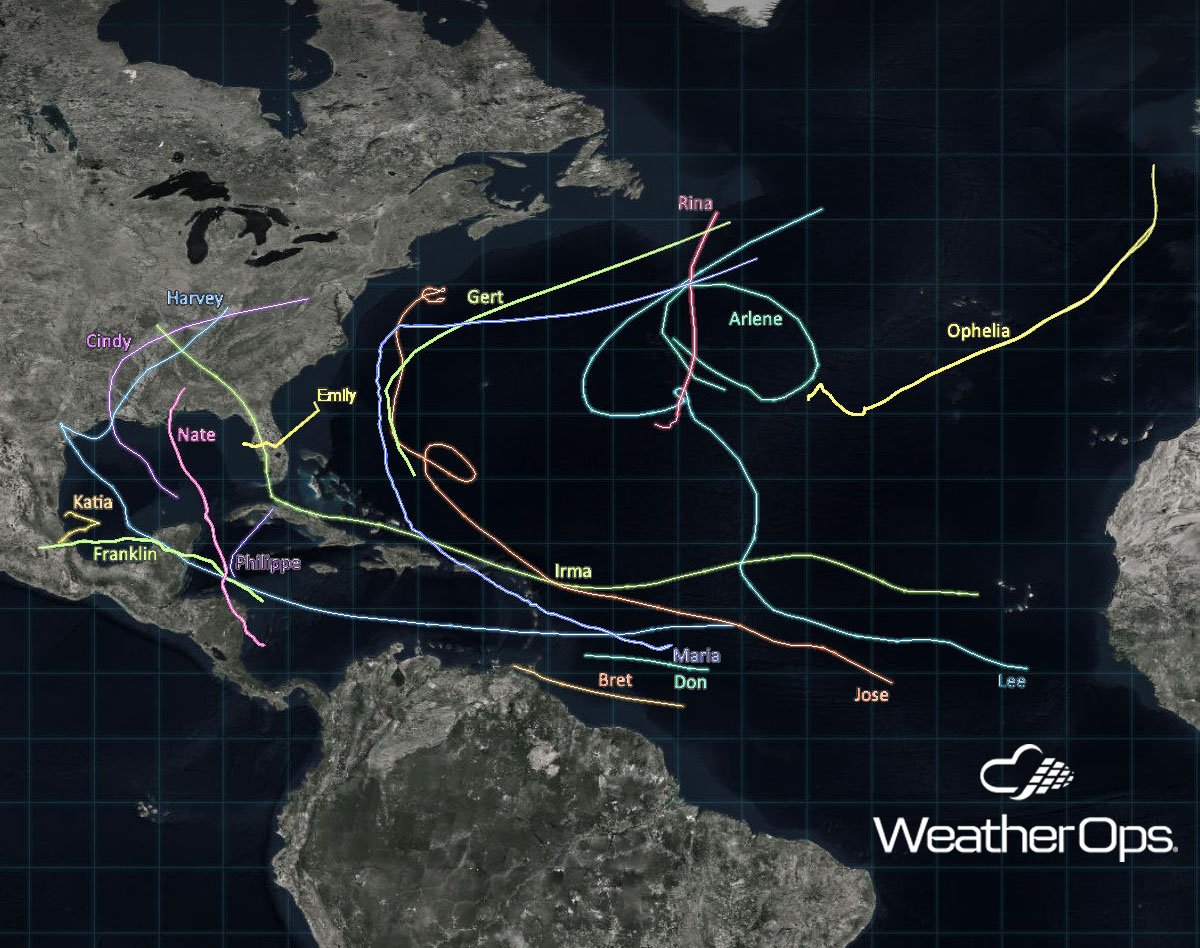 Active years in the past have had cooler tropical Pacific ocean temperatures and warmer tropical Atlantic temperatures. Currently, we have a warming Pacific and a cool Atlantic. Could this mean we will have fewer hurricanes? Overall activity levels may be reduced, but the early season could still be active. WDT forecast for this year is as follows:
| | |
| --- | --- |
| Named Storms | 13-15 |
| Hurricanes | 6-8 |
| Major Hurricanes | 3-4 |
To learn more about what to expect, you can listen to the full webinar here. In it, you will find many more details about what type of weather conditions could affect the numbers for 2018, as well as a historical look at parts of the US likely to experience landfall. You can also find out how to protect your assets. After all, it only takes one hurricane. And in some cases, even a tropical storm with a lot of rain, like Alberto, can create multiple issues and extensive property damage.
Whether you need more information on how to protect your company before hurricanes approach, forecasts of what's to come, or risk reports after a strike, WeatherOps can help so that you can make the rapid decisions you need.