by Daphne Thompson, on Sep 4, 2018 1:44:38 PM
Tropical Storm Gordon formed over the holiday weekend and is now sitting in the Gulf of Mexico. Hurricane, Tropical Storm, and Storm Surge warnings are now in effect for the north-central Gulf Coast. Gordon may strengthen into a hurricane before landfall, but one way or another, someone will get a lot of rain.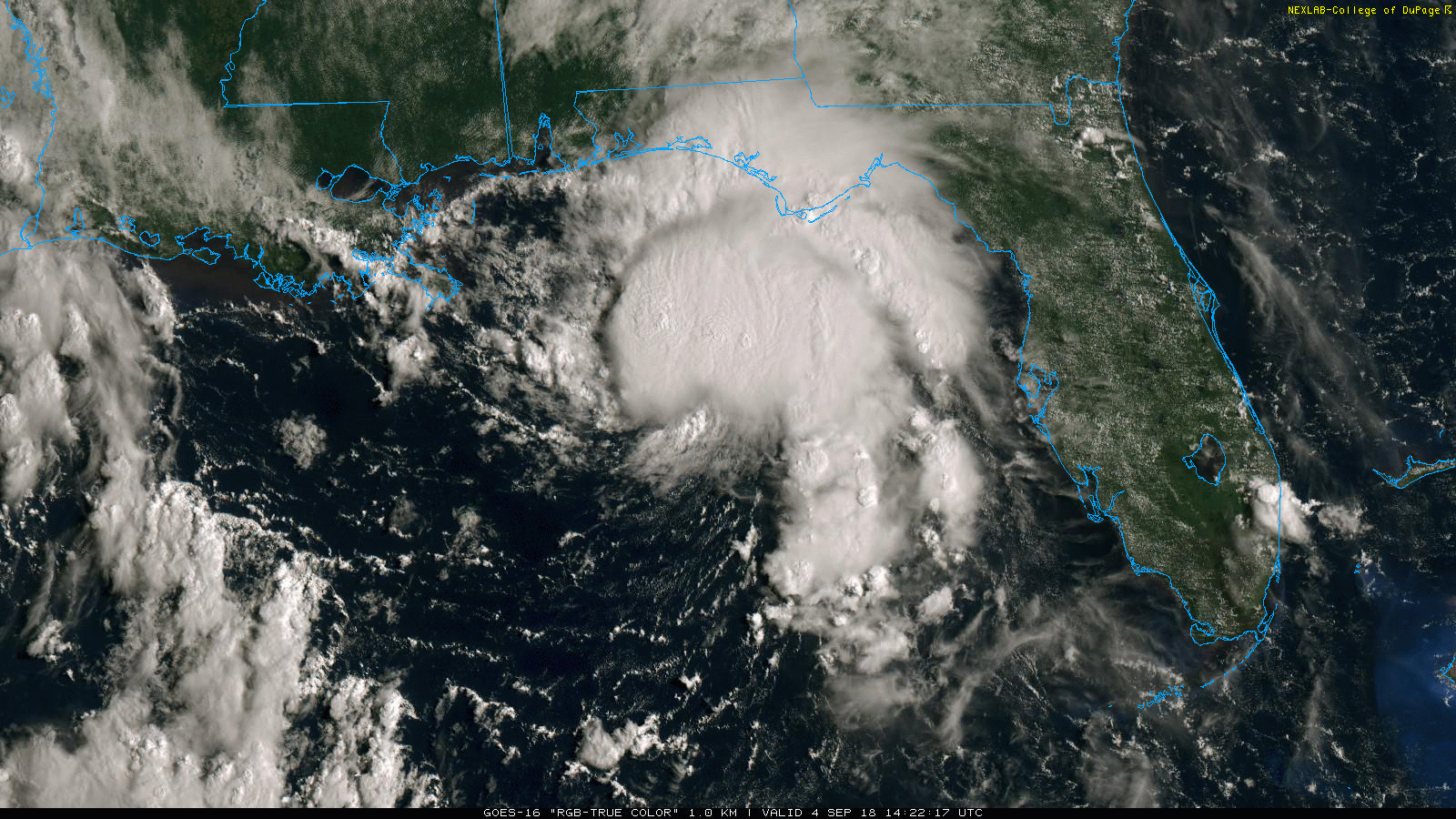 The latest satellite imagery shows explosive thunderstorms forming. This deep convection means that the storm may be intensifying. Landfall is expected tonight, but heavy rainfall will begin before that time.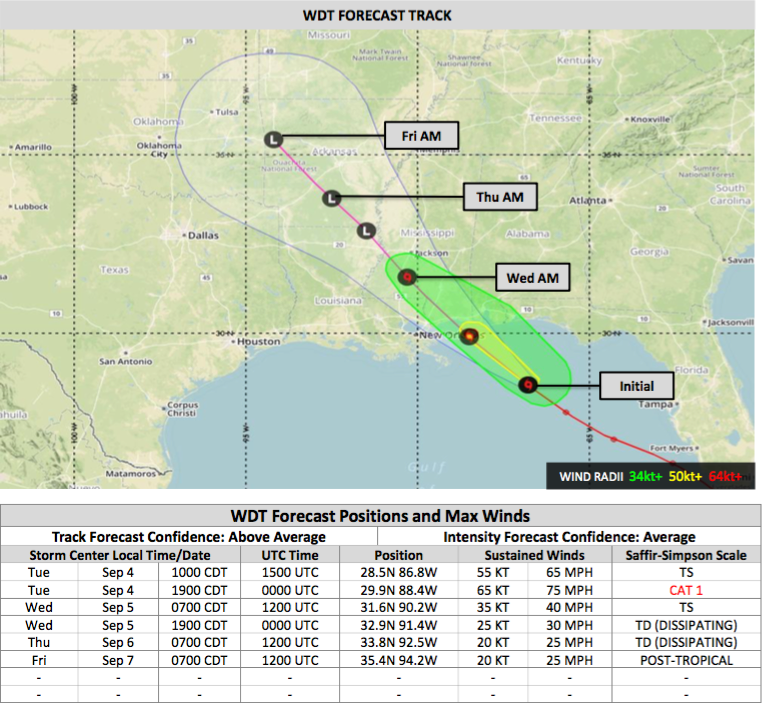 The Cone of Uncertainty by WeatherOps shows that Gordon should hit between New Orleans and Mobile Bay as a Cat 1 hurricane. By tomorrow morning, it will be approaching Jackson, Mississippi with tropical storm conditions, and by week's end rain will be falling anywhere from Oklahoma to Missouri to Arkansas.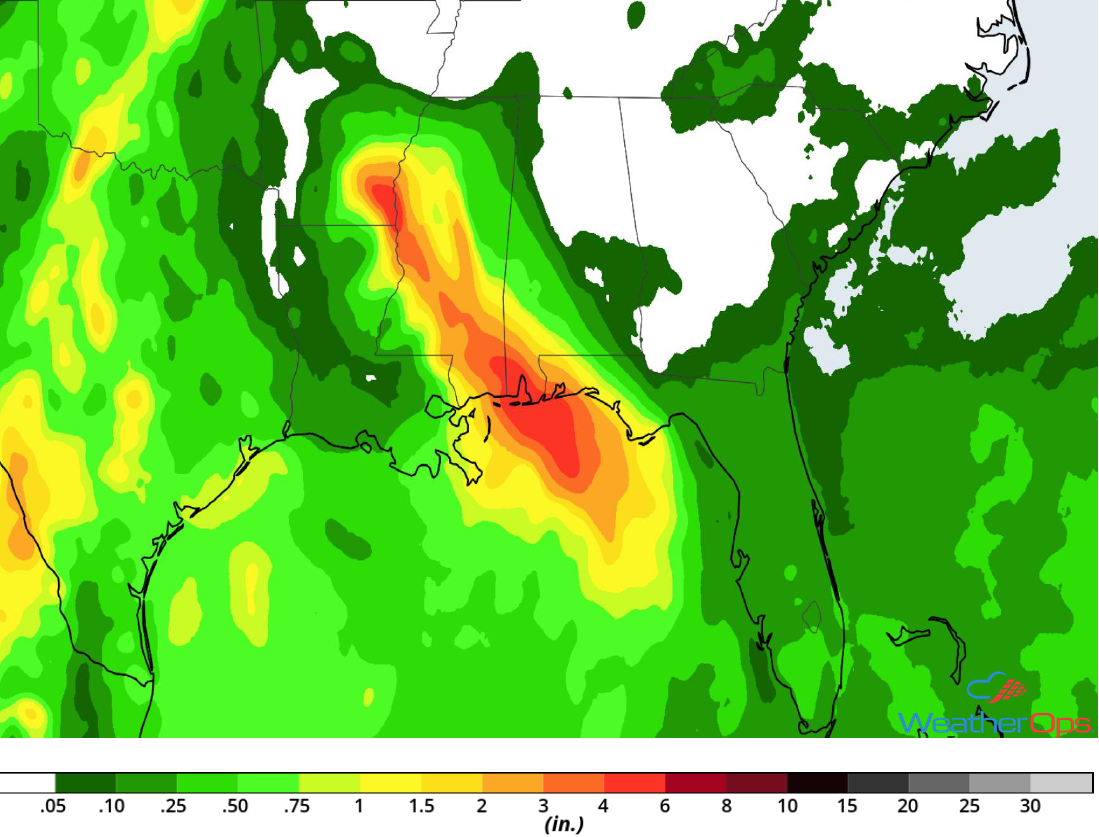 If you live in the area affected, you should rush to complete your preparations for this storm. Not only will there be strong winds, but flooding and power outages are expected. Some areas may receive over four inches of rain over the next few days. So, even after landfall, there will still be risks from this storm.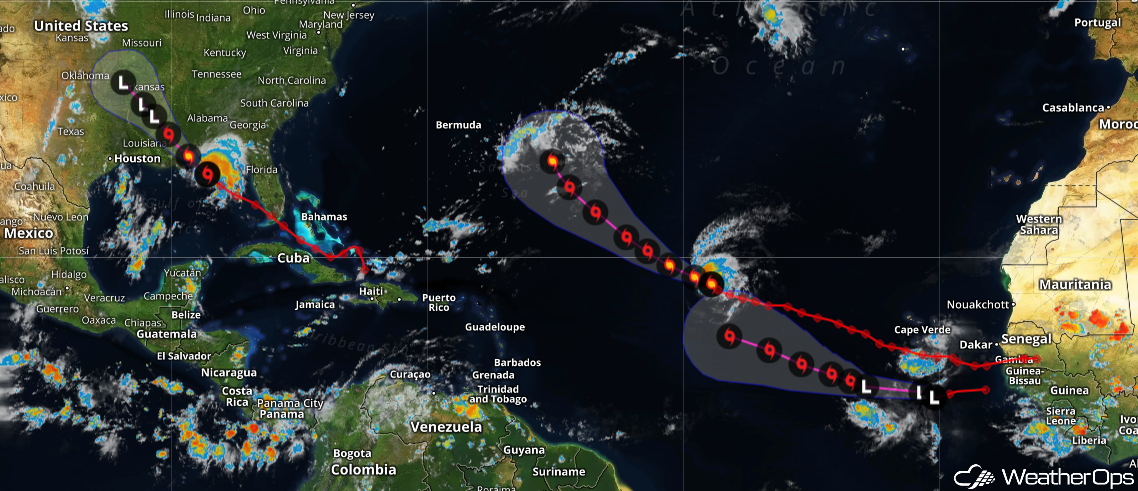 Hurricane season for the Atlantic Basin has begun. In addition to Gordon, Hurricane Florence is still on the way, and another tropical system is expected to form. If you live or have assets along the Gulf and East Coast and haven't already signed up for our free Active Storm Advisories for the Atlantic, now would be a good time!