A Hurricane Could Ingest Two Tropical Cyclones
by Daphne Thompson, on Aug 6, 2018 2:42:49 PM
The Pacific Ocean is very active right now. Currently, there is one major hurricane, one hurricane, one tropical storm, and one disturbance that has a good chance of being named soon. Sea surface temperatures in upper 70's to low 80s are feeding these storms and causing them to become intense quickly.
Last week, I wrote about how Hurricane Hector could affect the big island of Hawaii. This week, we see that the projected path of Hector, on the verge of becoming a category 5 storm, is now expected to go just south of the islands. Over the last few days, Tropical Storm Ileana and Hurricane John have also formed. At the time of this writing, Ileana was within 10 mph of becoming a hurricane. Another tropical disturbance, with a greater than 70% chance of becoming a named cyclone, is also visible.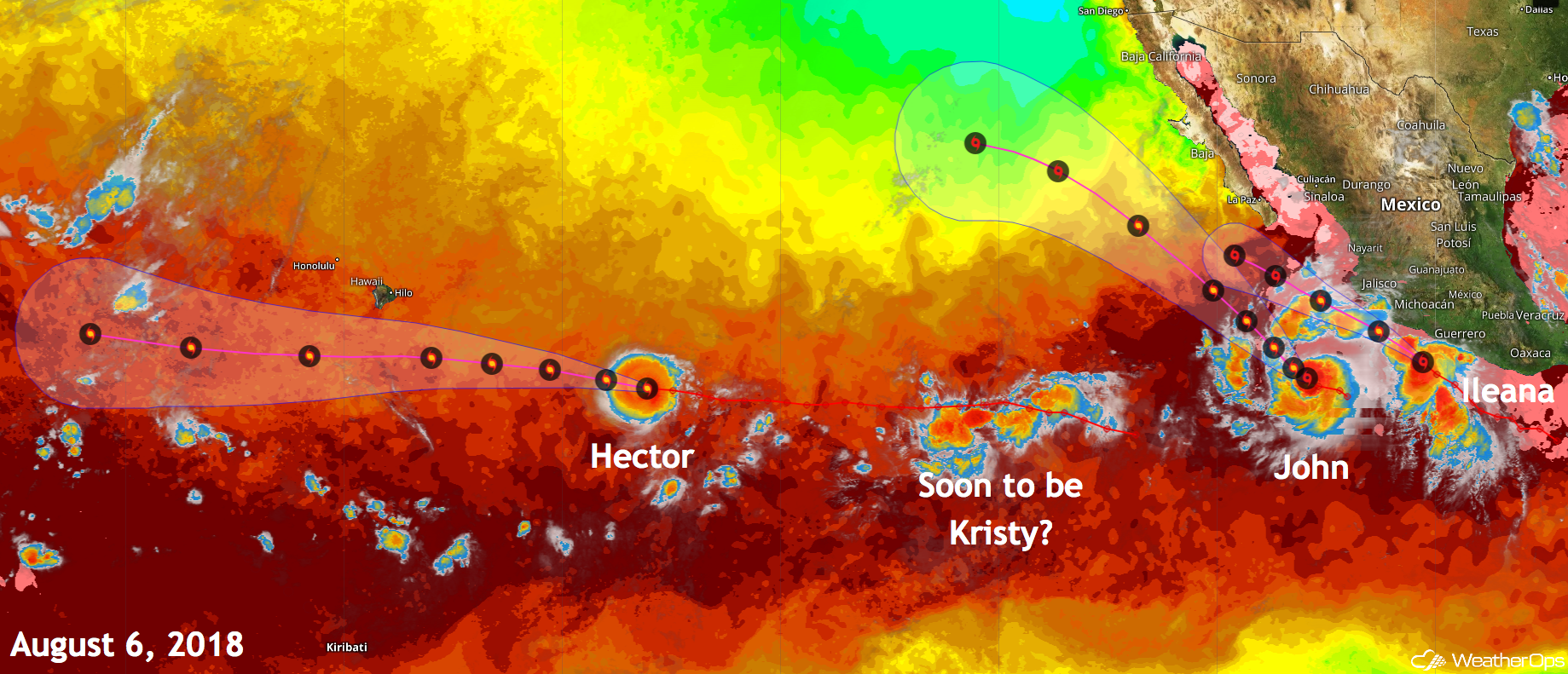 Even more interesting is a forecast model of the coming week. Take a look at the bottom left corner, and you will see John ingest the remnants of Ileana. While that is happening, the current unnamed disturbance intensifies, and then it too gets eaten. Unfortunately, this does not turn into a pop culture sharknado superstorm. Instead, John dies as it enters colder waters. However, the last remnants of this storm could eventually bring rain to Northern California and help with wildfires in the area.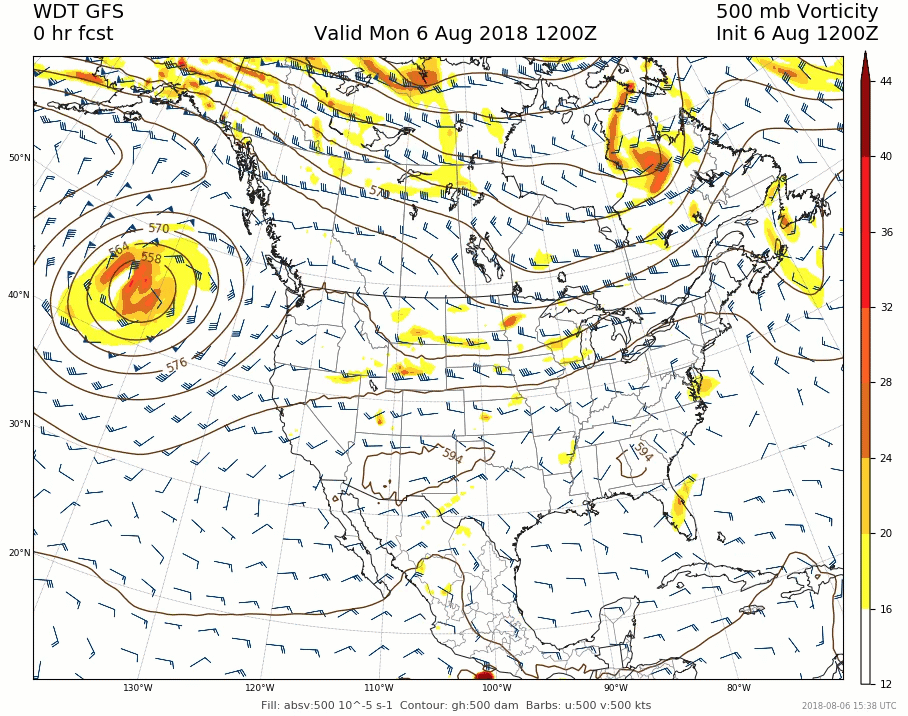 If Hector stays together through the weekend, it could end up crossing the International Date Line. Once it goes west of 180° longitude, it will no longer be referred to as a hurricane. Instead, it will be named Typhoon Hector.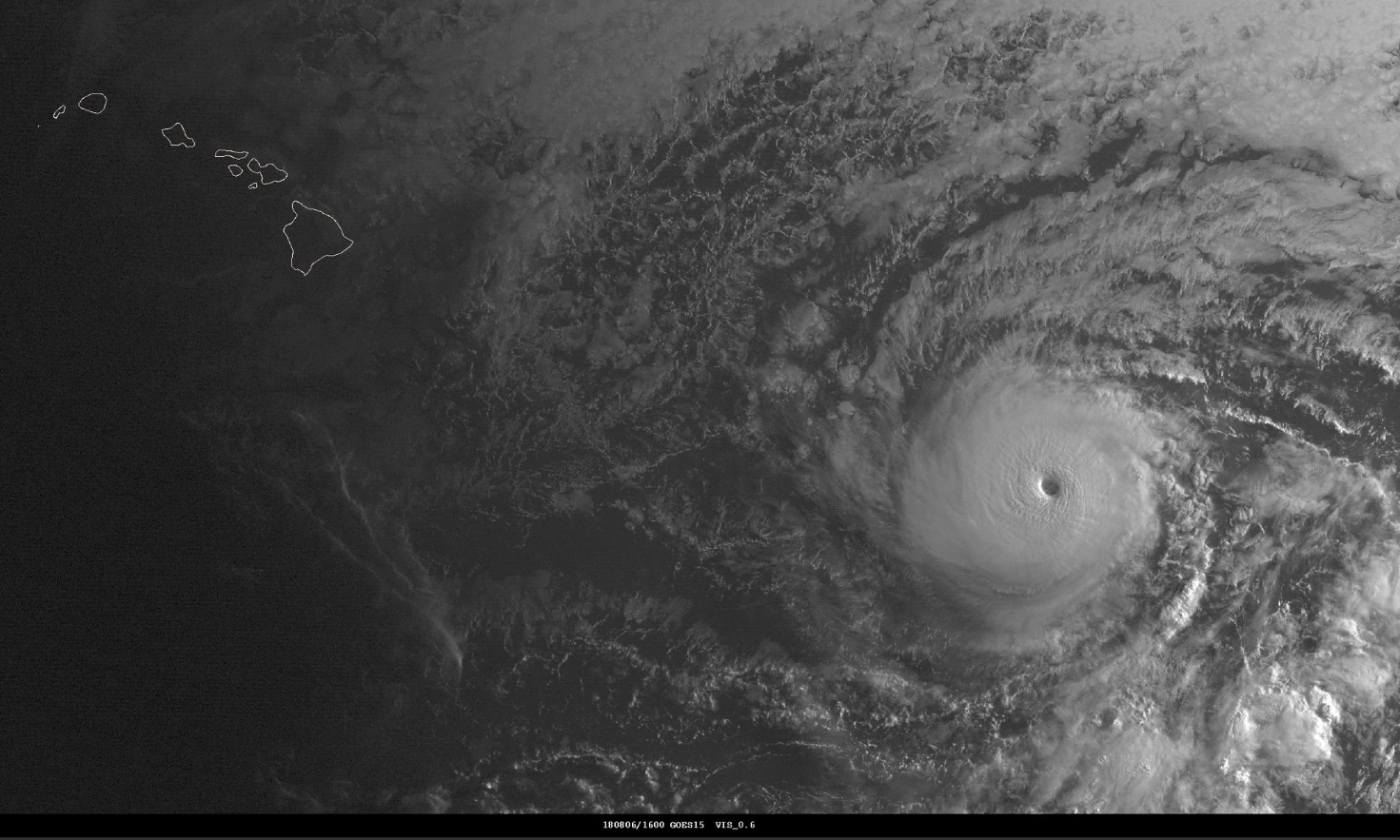 For now, many in Hawaii are keeping an eye on Hurricane Hector. Pele, the Hawaiian goddess of volcanoes may be going to sleep, but Tawhirimatea, the god of storms, appears to be awakening.
Interested in what's to come for the rest of the hurricane season? Register for our mid-season update webinar today.