Winter Weather Will Cause Whiteout Conditions in the North
by Daphne Thompson, on Dec 4, 2017 12:02:06 PM
If you've wanted some snow, head up to the Dakotas today. Actually, if you don't already live up there then you probably should stay put. Between the snow and high winds, travel may be nearly impossible.
A Blizzard Warning and a WDT Hazardous Winter Weather Warning are currently in effect for eastern North Dakota, northeast South Dakota, and western Minnesota. As of 10 am CT, temperatures across the US vary from teens across the Rockies to low 80s in Florida. In Minnesota alone, there is currently almost a 30°F difference from north to south. A cold front is on the way.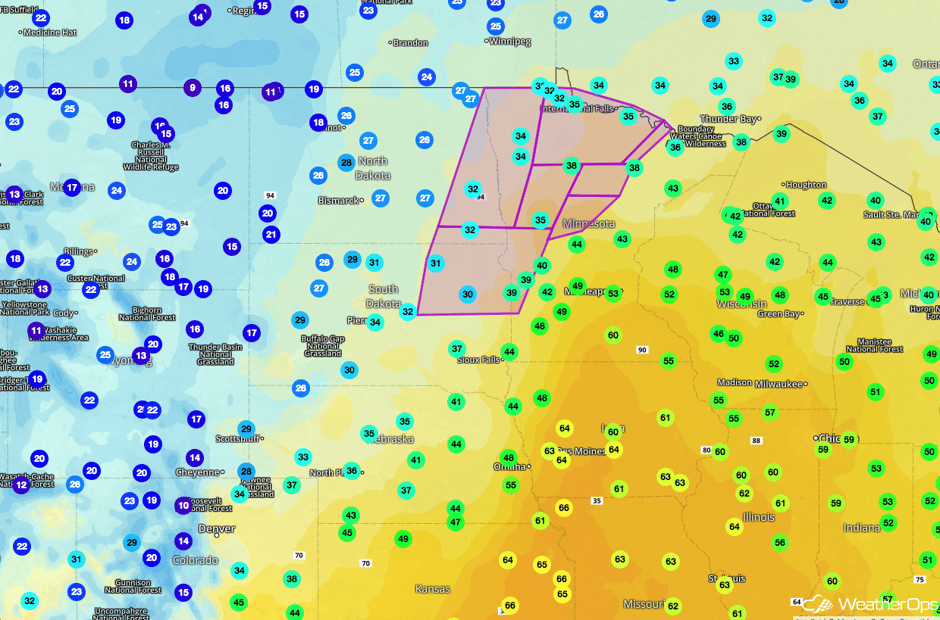 As the cold air moves in, rain will turn to freezing rain and then become snow. Snow totals of 8-12 inches are expected in northern Minnesota with lower totals in the Dakotas. RadarScope in Precipitation Depiction mode shows snow slowly moving east. Here we see blue as snow, yellows, and greens as rain and the red spots as a mix.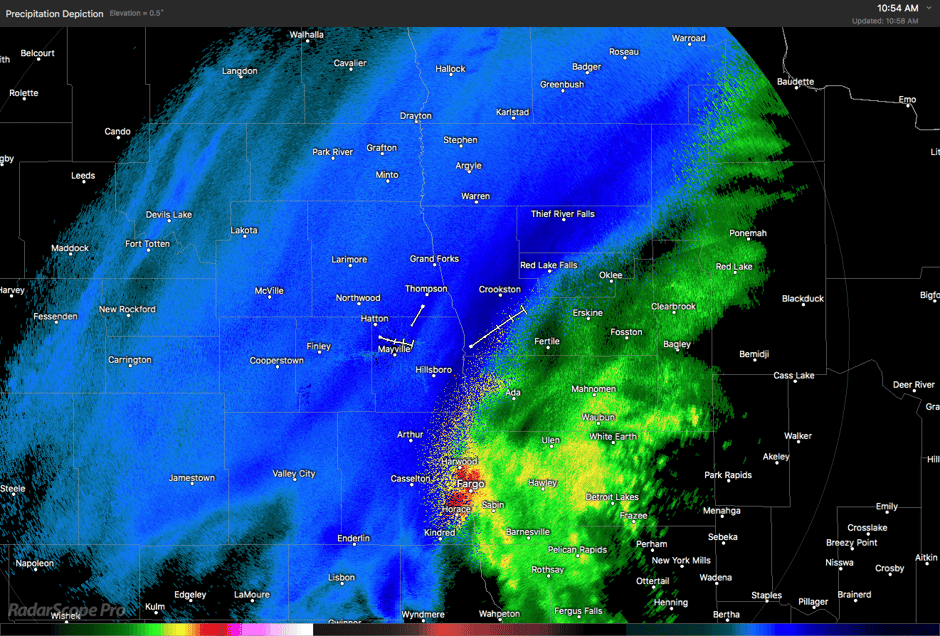 While those snow totals don't seem high to those living in the area, it is the wind that will cause issues. Wind speeds of 25-35mph and gusts over 40mph will lead to hazardous driving conditions. This is essentially the definition of a blizzard.

Whiteout conditions are also expected to lead to problems across the area. During a severe snowstorm, blowing snow can lead to near zero visibilities. Eventually, it is near impossible to distinguish between the ground and the sky. With no visible horizon, people become disoriented and can easily get lost.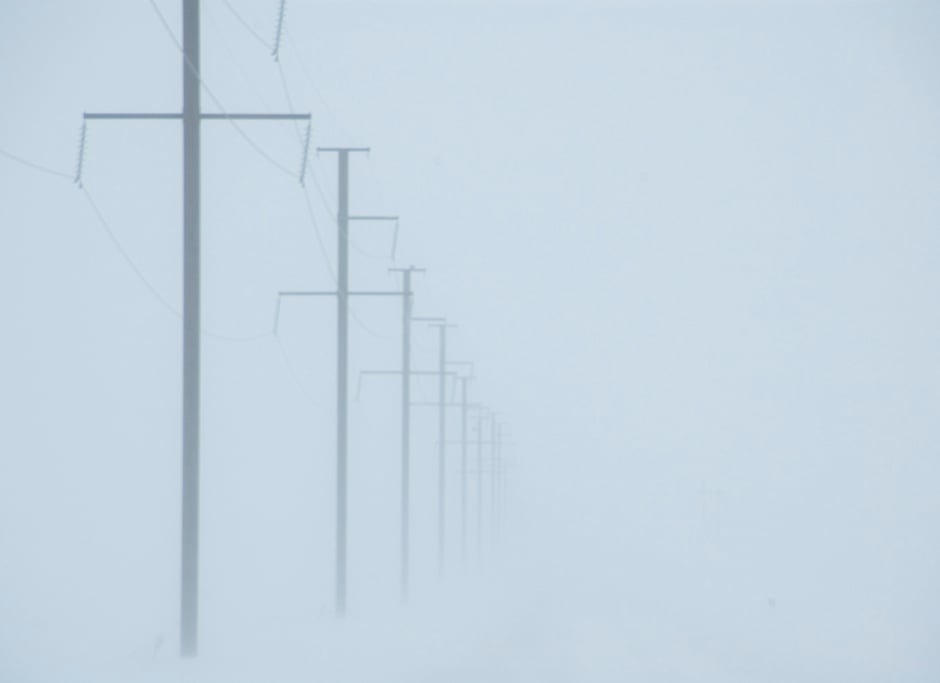 Here's your dose of history for the day. In January of 1888, a similar system swept across the Dakotas, Minnesota, and down to Nebraska. Before the storm, warm weather led many to go out and work or enjoy the day and children walked to school. A strong cold front then swept in causing temperatures to drop to -40°F in some areas. Thousands were caught outside as snow fell and visibility dropped to zero. This event became known as the Schoolchildren's Blizzard due to the number of students who froze to death leaving school, 235 fatalities occurred.
Luckily, we have lots of valuable information to keep people safe in these conditions. Check out our Winter Weather Outlook to learn more about what is expected in the coming months.