Will This Be the Warmest Inauguration Yet?
by Dax Cochran, on Jan 11, 2017 12:32:29 PM
Will this be the warmest inauguration ever? Donald Trump will be sworn in as President and Commander in Chief on Friday, January 20. What comes to mind when you picture past inauguration weather? You probably think of a man at a podium surrounded by family, colleagues, and past Presidents. If you are like me, you probably also picture the guy in a coat, a scarf, and wincing from the cold winds. After all, it's January right?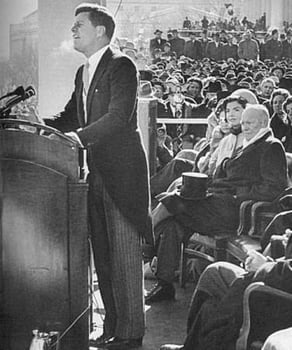 However, that view may differ this year. Our WeatherOps team has multiple clients involved with this event in a variety of ways. All are already paying close attention to what can be expected in regards to the weather forecast. The solution lies in leveraging all WDT has to offer; WeatherOps, Skywise and Frontier Weather. For instance, utilizing our new Skywise Historical Observations API, customers are able to retrieve weather data for any location on Earth from a full data set of reliable observation stations. Below are some of the 5 year climatological averages for a 30 day window centered on January 20, for Washington DC at Reagan National Airport -
Average High Temp - 45 deg
Average Low Temp - 29.5 deg
Avg Rainfall > 0.25 inches - 3.8 days
So what can we expect this year? The current record high temperature for this location is 55 degrees and utilizing WDT's Frontier Weather forecast, it appears that record could be broken.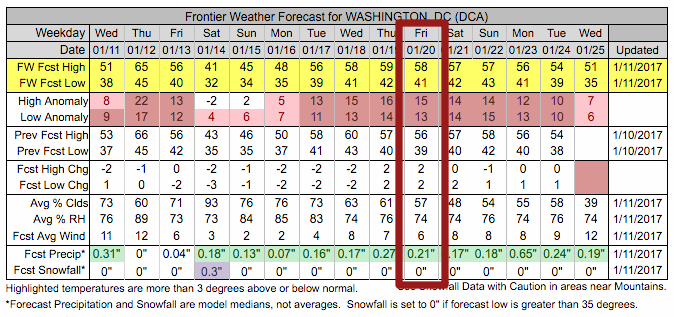 And of course, WeatherOps will be watching over things. Are you planning an event? We should talk...