Will the Current Rain Help the Western Drought?
by Mike Gauthier, on Aug 3, 2018 1:43:25 PM
Living on the Western Slope of the Colorado Rockies is an adventure. Most mornings I find myself waking up early as my inner clock dictates. But recently I find myself waking due to the smell of smoke. Instead of a sunrise with the promise of blue skies, I watch as a pale brown sludge interferes with my view of the Grand Mesa National Forest. After a dry winter, we find ourselves in extreme to exceptional drought conditions.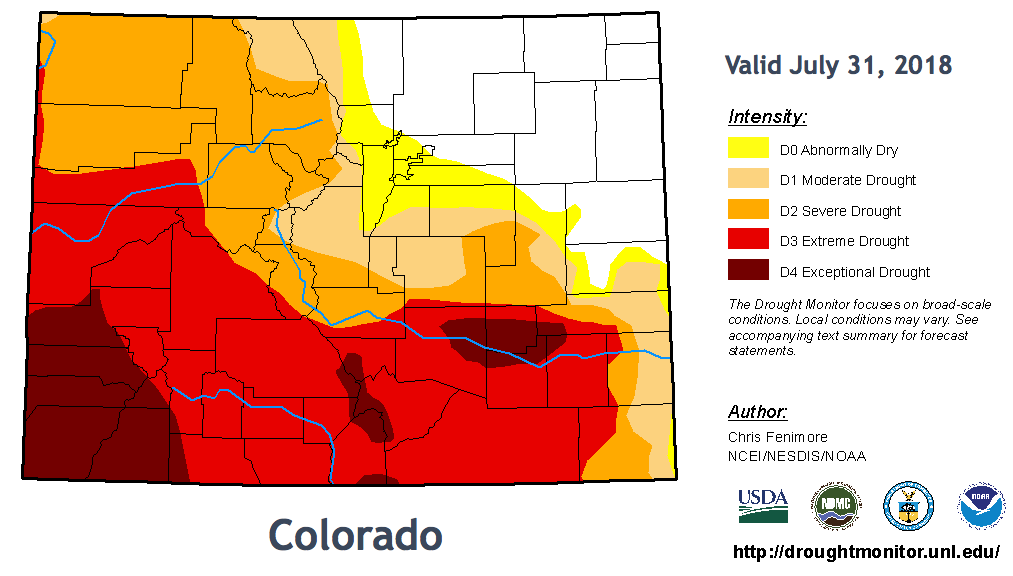 I have recorded 0.7 inches of rain in the past four months with relative humidity in the single digits. Wildfire conditions are off the chart extreme and spread for miles across the West. Even more disturbing, the San Juan National Forest was closed for the first time in history. Colorado has had numerous wildfires igniting over the past couple of months.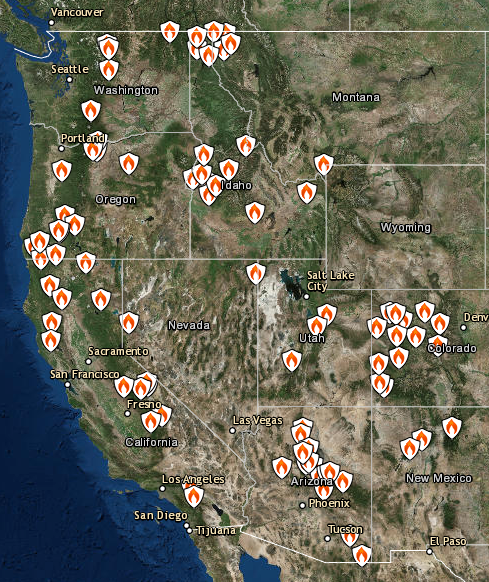 The West is burning, as shown by the numerous flame icons on this map. Wildfires stretch from our southern border up to our northern.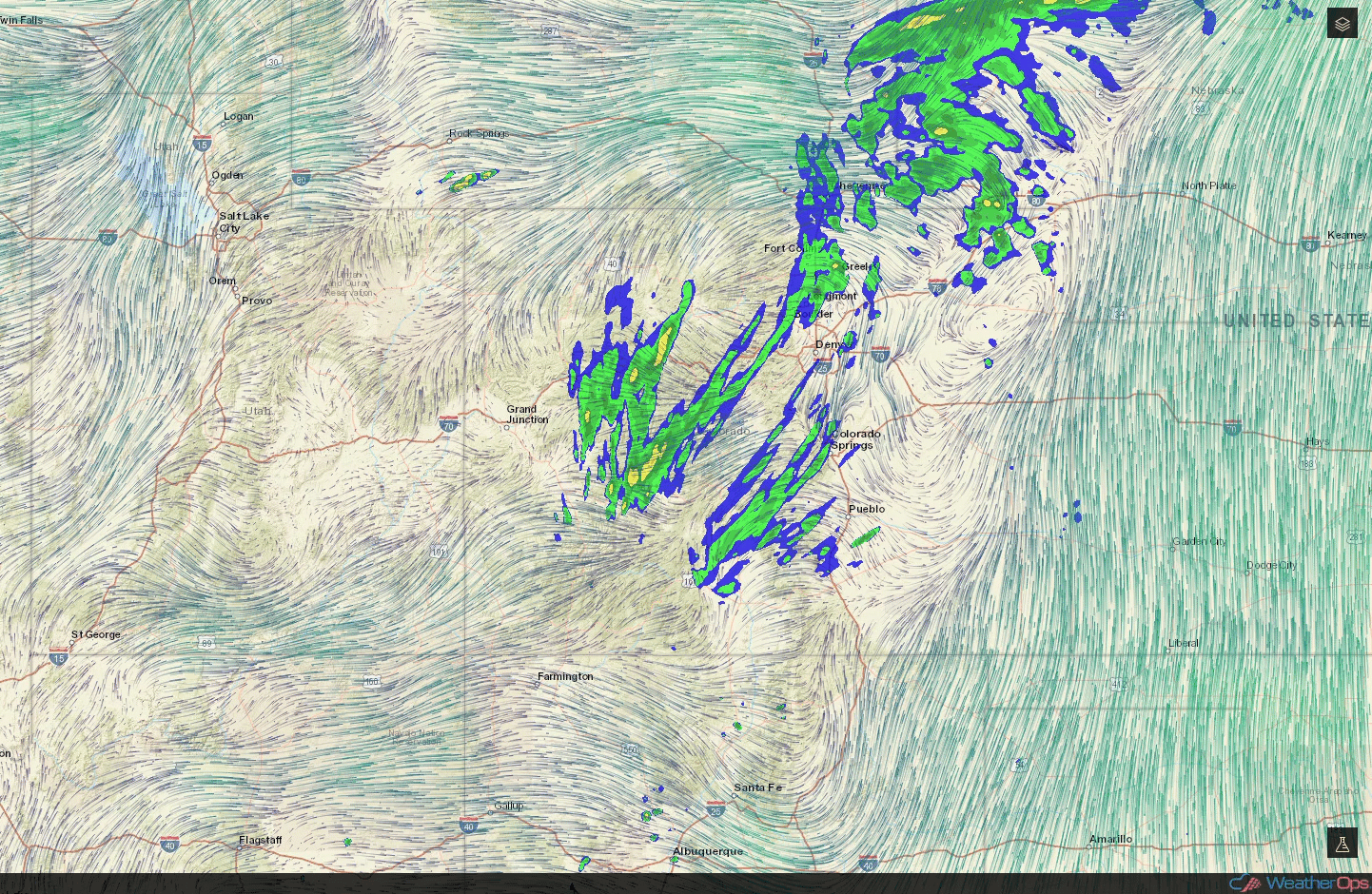 This morning, rain is beginning to fall. Checking WeatherOps' newest tool, future radar, the precipitation signatures show more rain is expected in Colorado this afternoon. Adding on our animated wind map, which should be deployed by the end of the year, you can see that wind speeds are down. So, there is relief in sight!