Will Gordon Impact College Football This Weekend?
by Daphne Thompson, on Sep 5, 2018 2:18:23 PM
Gordon made landfall along the Gulf Coast Tuesday night and has now been downgraded to a Tropical Depression. However, its slow movement means that locations along its path will experience a lot of rain. We've plotted the location of every college game. Find out which ones will be impacted by Gordon's remnants.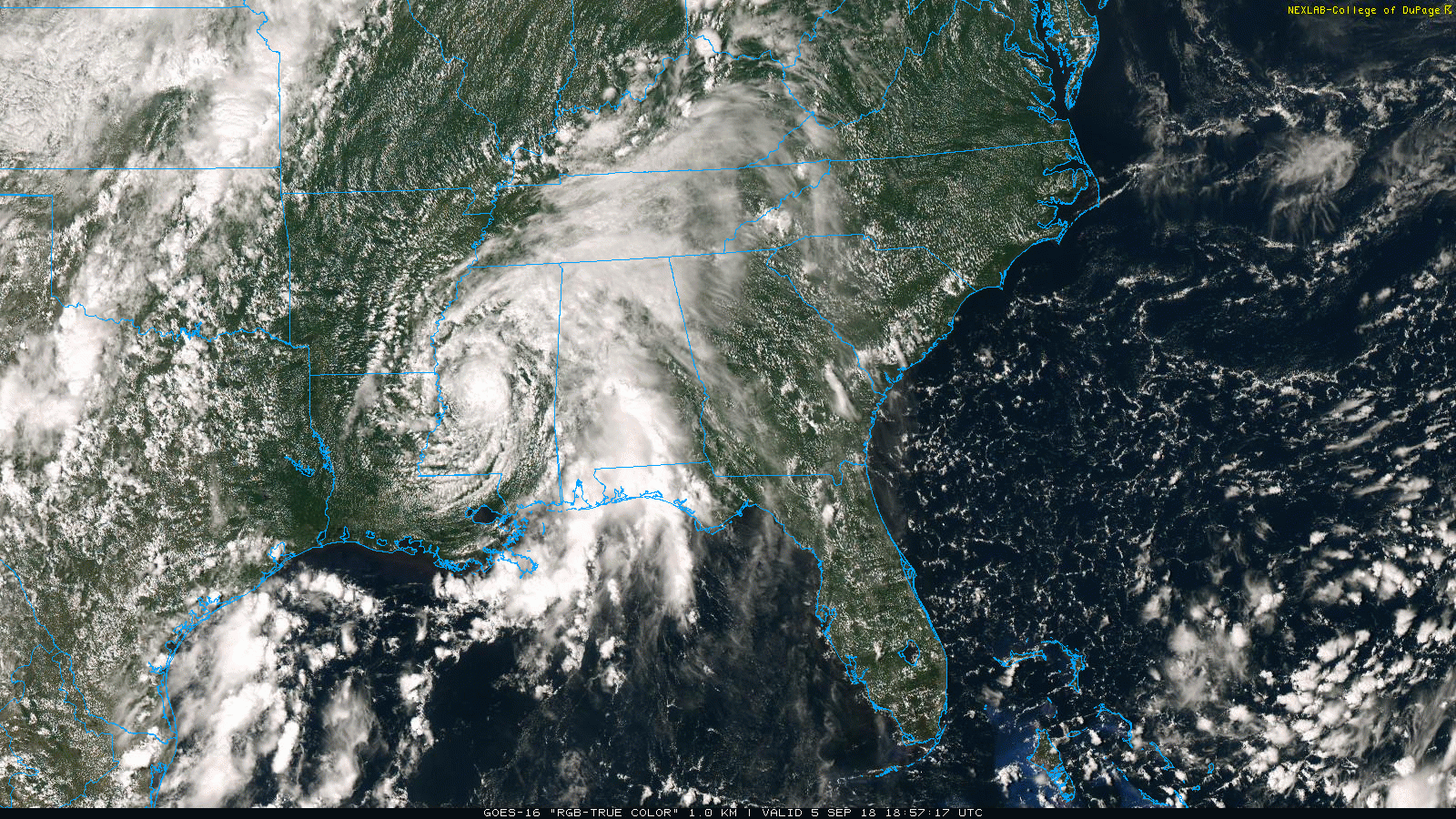 Current precipitation forecasts by WeatherOps shows a broad area expected to experience light to heavy rainfall. Some locations in Illinois and Indiana may receive over three to four inches of rain which could lead to flooding conditions.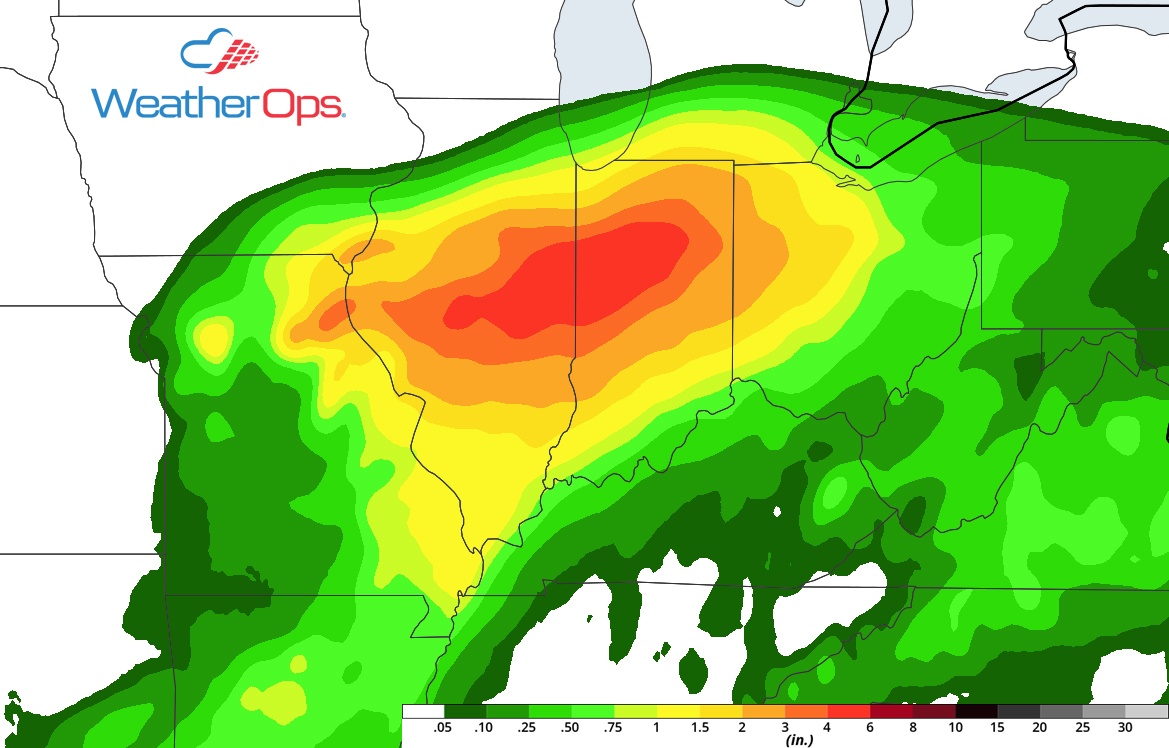 The below map shows the location of every home game to be played on Saturday. Red dots mark fields with turf, while green dots represent grass surfaces. The Illinois Fighting Illini and Western Illinois Leathernecks are looking to have rain too. Hopefully, their turf drains well! The Purdue Boilermakers and Eastern Michigan Eagles could also see rain before the fourth quarter ends, leading to a mud game on their grass field. Gusty winds in the locations of storms could also prove difficult for kickers and punters.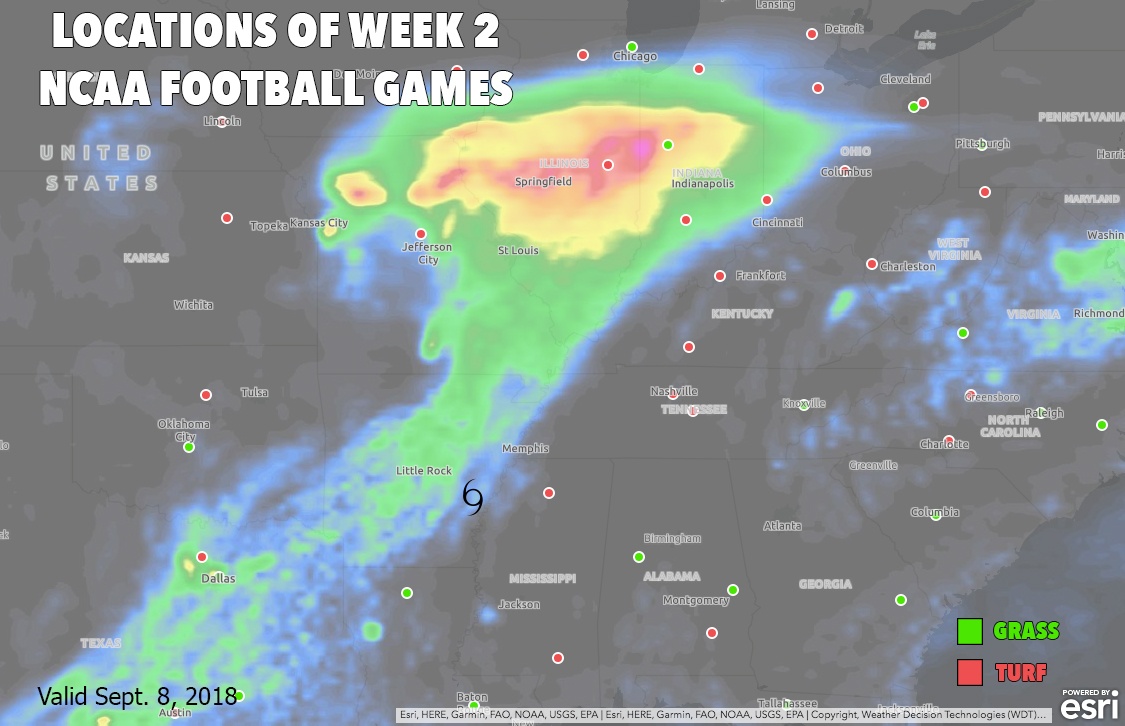 Click for Larger Image
If you are planning to attend a college or high school football game within Gordon's path, make sure to check the forecast before you leave home. If there is lightning, always vacate your seats and take cover during the delay. While the rain won't kill you, a lightning strike or the act of driving through a flooded road definitely could.
Additional Blogs of Interest: