WeatherOps Rainfall Forecasts Are Critical to Thailand Cave Rescue Efforts
by Daphne Thompson, on Jul 9, 2018 2:43:44 PM
WeatherOps is working alongside those handling the Thailand cave rescue operation to provide accurate weather support. High water has been a significant issue with the attempt to rescue 12 boys and their coach. It is currently monsoon season in this part of the world, and frequent heavy rains are expected over the next few months. These monsoonal rains flooded the cave complex and left the group stranded last month.
A high-resolution weather model is being run for the area affected in order to assist with rescue efforts. In the animated image below, you can see a fine grid of data showing precipitation accumulating over the next ten days. The star indicates the location of the cave. In this location, 6-8 inches (150-200 mm) of rain is forecast over the next week and a half. Excessive rainfall is one of the reasons that is was decided that the rescue needed to occur now as this magnitude of rain would flood the spot where the soccer team currently is located.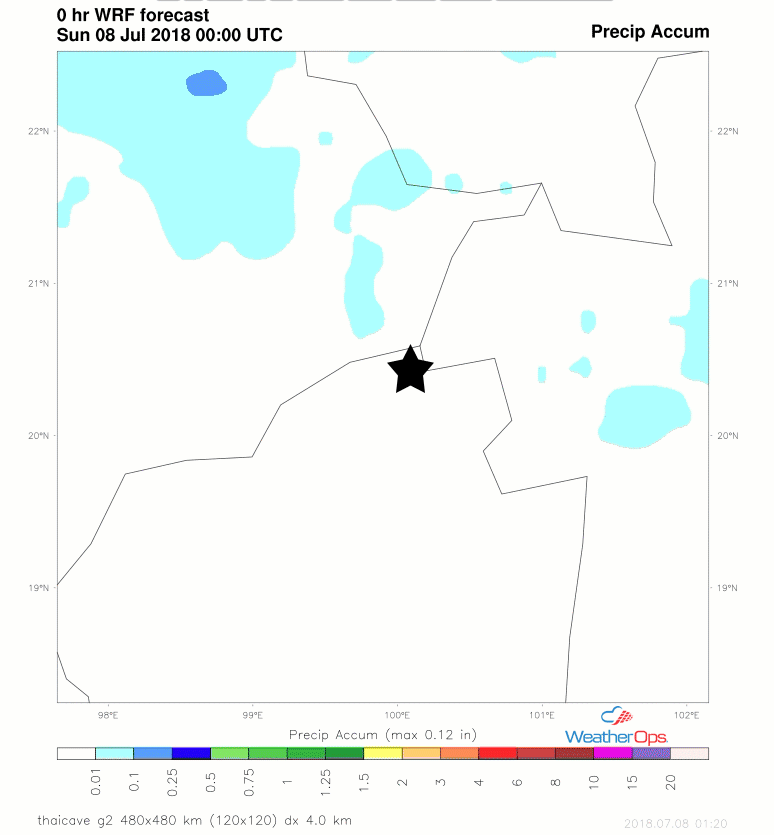 The group entered the cave on June 23 before heavy rain fell and flooded the path they had taken. Over the past 15 days, 2 inches (50 mm) of rain fell in the area. However, due to topography in the region, rain from surrounding areas naturally flows into this underground chamber. So while this may not sound like a lot of rain, it can lead to flash flooding in mountainous locations.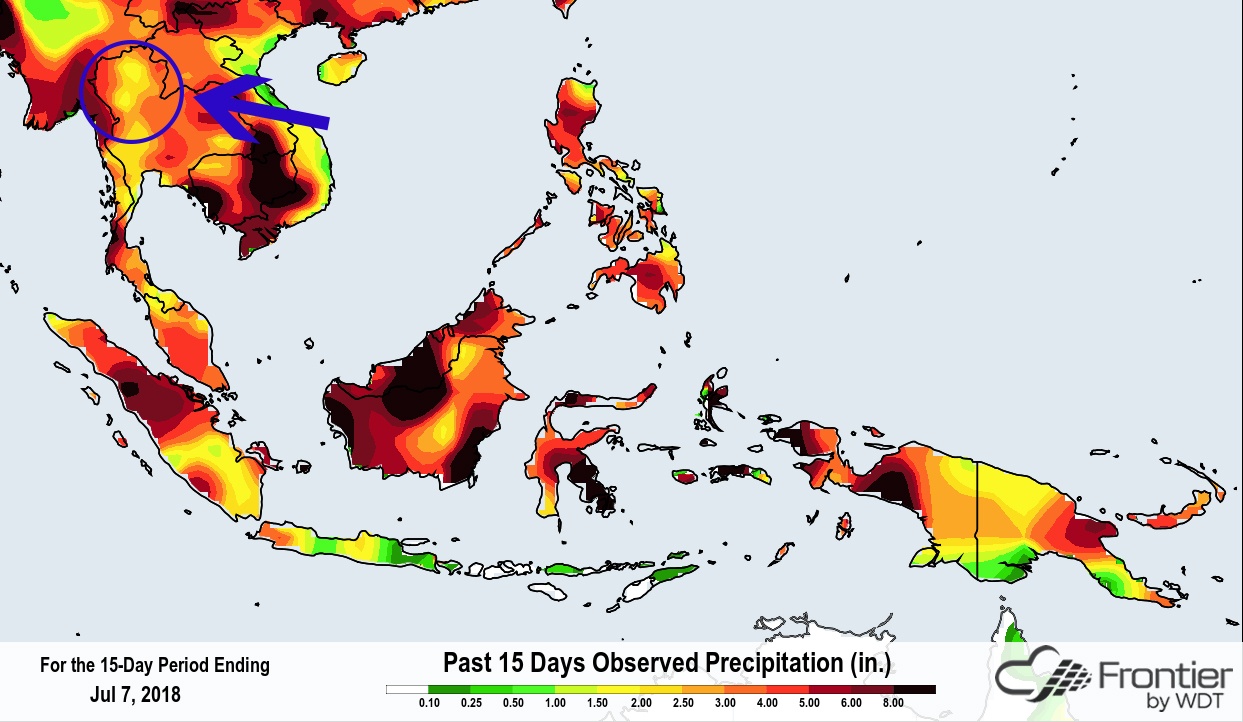 Along with running a specialized weather model, our 24-7 team of forecasters is creating daily forecast planners twice per day. Here you can see that rain is in the forecast over the next five days. The chance of severe thunderstorms and rainfall amounts of about .5 of an inch (12 mm) a day are expected this week. The latest daily planner we've sent is here: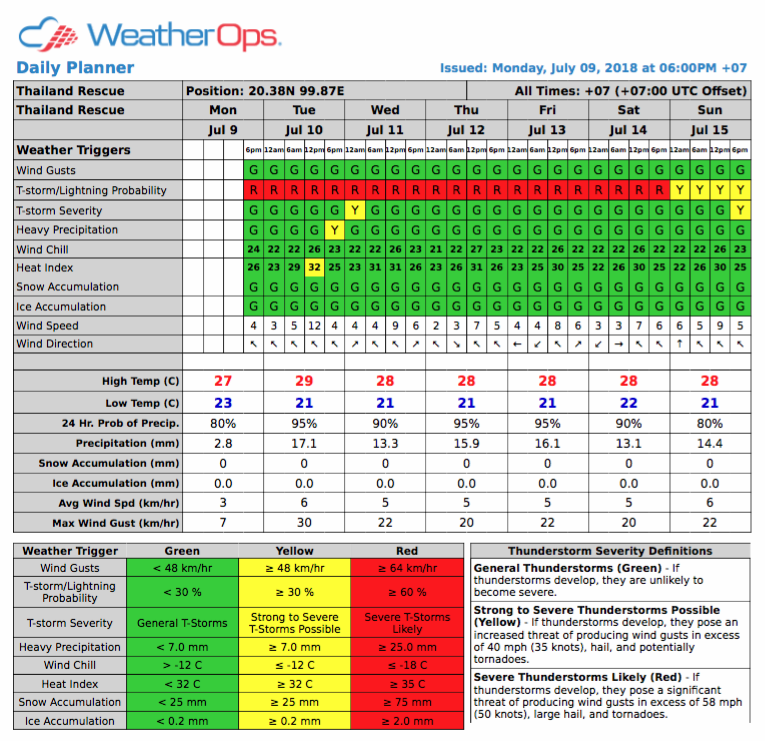 As of the writing of this blog, eight boys have been successfully removed from the cave, and the operation is in a 20-hour suspension to allow rescuers time to rest. Four boys and their coach remain and are expected to be rescued before Friday at the very latest. WeatherOps will continue with this humanitarian effort until operations have ceased at the cave.
For more information, contact press@wdtinc.com.