WDT Future Radar and Verification
by Daphne Thompson, on Feb 23, 2016 2:55:27 PM
Have you heard about WDT Future Radar? It depicts the location and intensity of radar-detected storms up to 4 hours into the future using a blend of sophisticated computing techniques and artificial intelligence. The movement and evolution of radar-observed storms are accurately captured to provide important information where hazardous storms will be hours into the future.
At noon today, we used WDT Future Radar to create a forecast for the next 3 hours out and decided to see how it did. We chose the 2 hour forecast for comparison, giving us a longer time period to look ahead. Then we compared it to an actual radar image at 2pm CST. Below, you can see realtime image captured at 2pm CST. Notice the larger area of rain in Arkansas, heavier rain in Louisana, and signatures of rain in Alabama.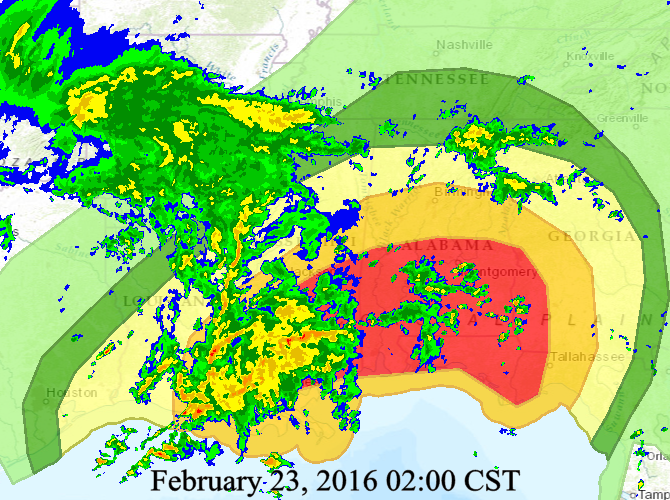 Actual Radar Image at 2pm CST
Now, let's compare that to the 2 hour forecast. The forecast has higher intensity rain occuring in Louisiana, but otherwise is extremely close to the actual radar image.
WDT Future Radar Created at noon for 2pm CST
And now, let's look at the forecast for 3pm. Your homework for today is to compare this to the actual radar imagery at 3pm and report back!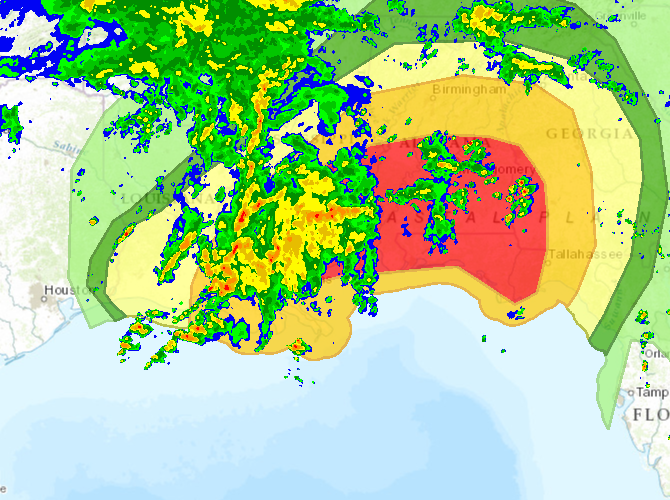 WDT Future Radar 3pm Forecast (created at 2pm CST)