Typhoon Maria Approaches China
by David Moran, on Jul 10, 2018 2:35:06 PM
Typhoon Maria has intensified quickly, developing from a tropical storm to a category 5 storm within 24 hours. It is expected to make landfall on the southeastern coast of China near Fuzhou later in the day on Wednesday (local time) as a category 2 storm with winds of 105 mph. In addition to the winds, seas will be as high as 28 feet along the coast of China. Widespread damaging winds, moderate to high storm surge, heavy rainfall, and coastal flooding are also expected.
Preparing for typhoons is nothing new for this region; Maria is the eighth typhoon this year to affect China's coast. It is estimated that as many as 80 million people could be impacted. In preparation, schools and flights have already been canceled. In Taiwan, Taipei's Songshan Airport has canceled all flights.

Sustained winds are at 120 mph with gusts over 150 mph. Tropical storm force conditions are expected in southeast China over the next few hours and typhoon conditions within the next 12 hours. Rainfall amounts of 4-8 inches with locally higher amounts of more than 12 inches are currently forecast, creating a potential for widespread flooding and mudslides.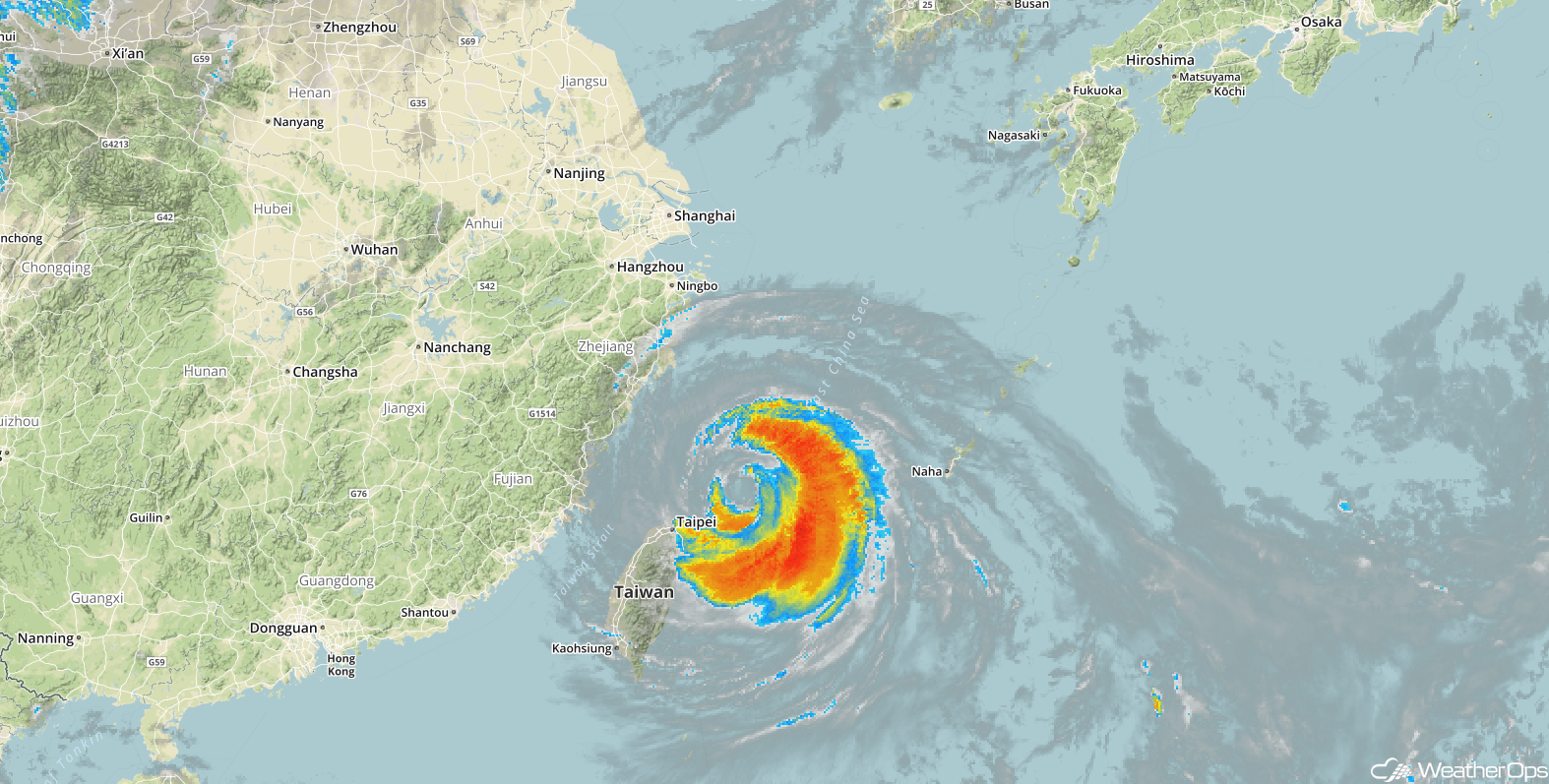 Typhoon Maria Enhanced Infrared Satellite Image
After landfall, Maria is expected to quickly weaken to a Tropical Storm and move northwestward before weakening Thursday evening. Winds will decrease slightly over the next 12 hours with typhoon force winds diminishing over the next 24 hours.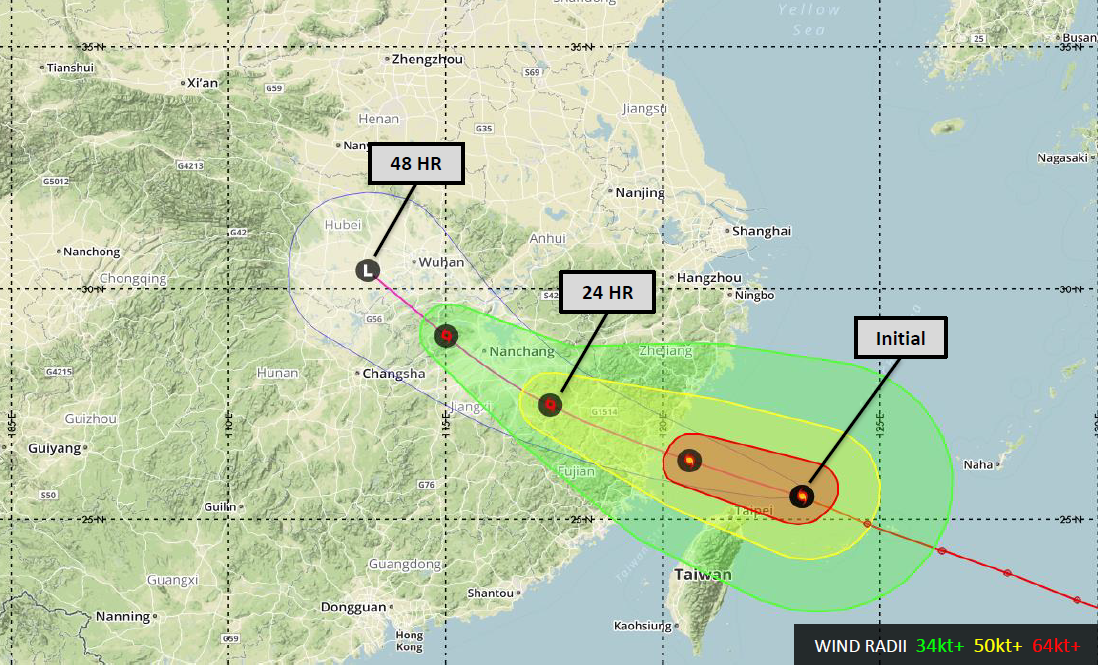 WeatherOps Forecast Track for Maria
WeatherOps meteorologists are continuing to monitor and provide updates on Typhoon Maria. If your assets are vulnerable to tropical systems, let us help!