Tropical Cyclone Development Possible Next Week Across the NW Caribbean & Gulf of Mexico
by Chris Kerr, on May 18, 2018 3:21:19 PM
While the official start of the Atlantic hurricane season is still two weeks away (June 1), a tropical cyclone threat in the Caribbean or the Gulf of Mexico may emerge at some point late next week.

Global weather models, namely the GFS, have been showing this threat across the Gulf of Mexico for the better part of a week and a half. It should be noted that this particular model has varied wildly at times, showing anything from a minimal tropical storm to a full-blown major hurricane. The usually more reliable European model has also picked up on the threat the past several days. While there is a decent agreement between global weather models that an area of lowering pressures will likely develop in the next week across the NW Caribbean or the southern Gulf of Mexico, any intensity estimates and future impacted regions are still uncertain at this time. As of today, there is no trackable feature, though some thunderstorm activity has attempted to develop in the southwest Caribbean. This activity is embedded within a region of strong wind shear, so sub-tropical or tropical development, if any, over the next several days will be slow to occur.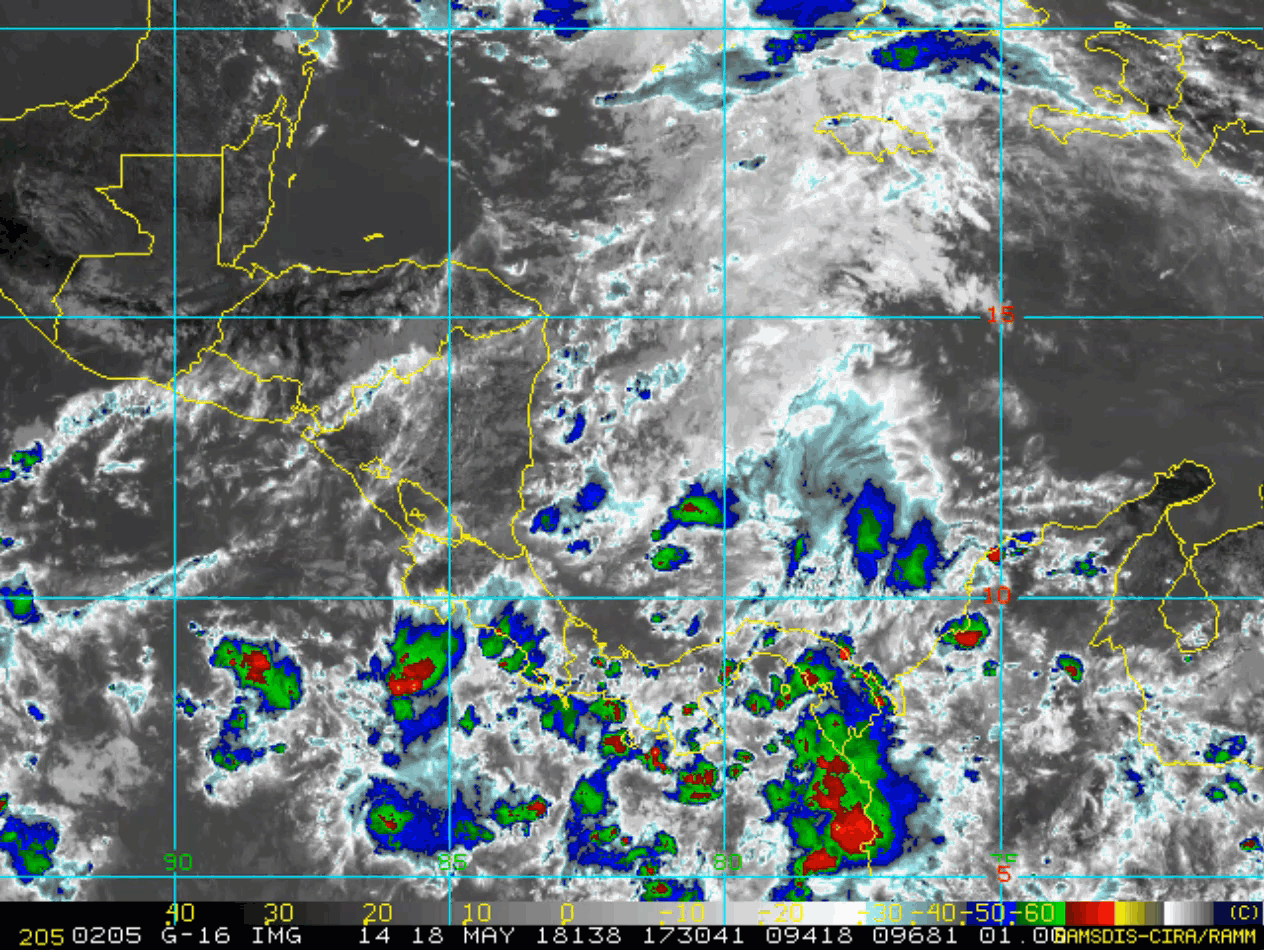 Sea surface temperatures across the Gulf are relatively average, with slightly above average waters near the northern and western Gulf Coast. However, there is a noticeably cooler pocket that extends from the Yucatan Channel into the southeastern/eastern Gulf. Wind shear (the change in direction and speed of wind throughout the atmosphere) is also expected to be reasonably strong over the next week across a majority of the Gulf. Even though they may not completely inhibit the development of a tropical cyclone, these two factors are detrimental to their structure and intensity.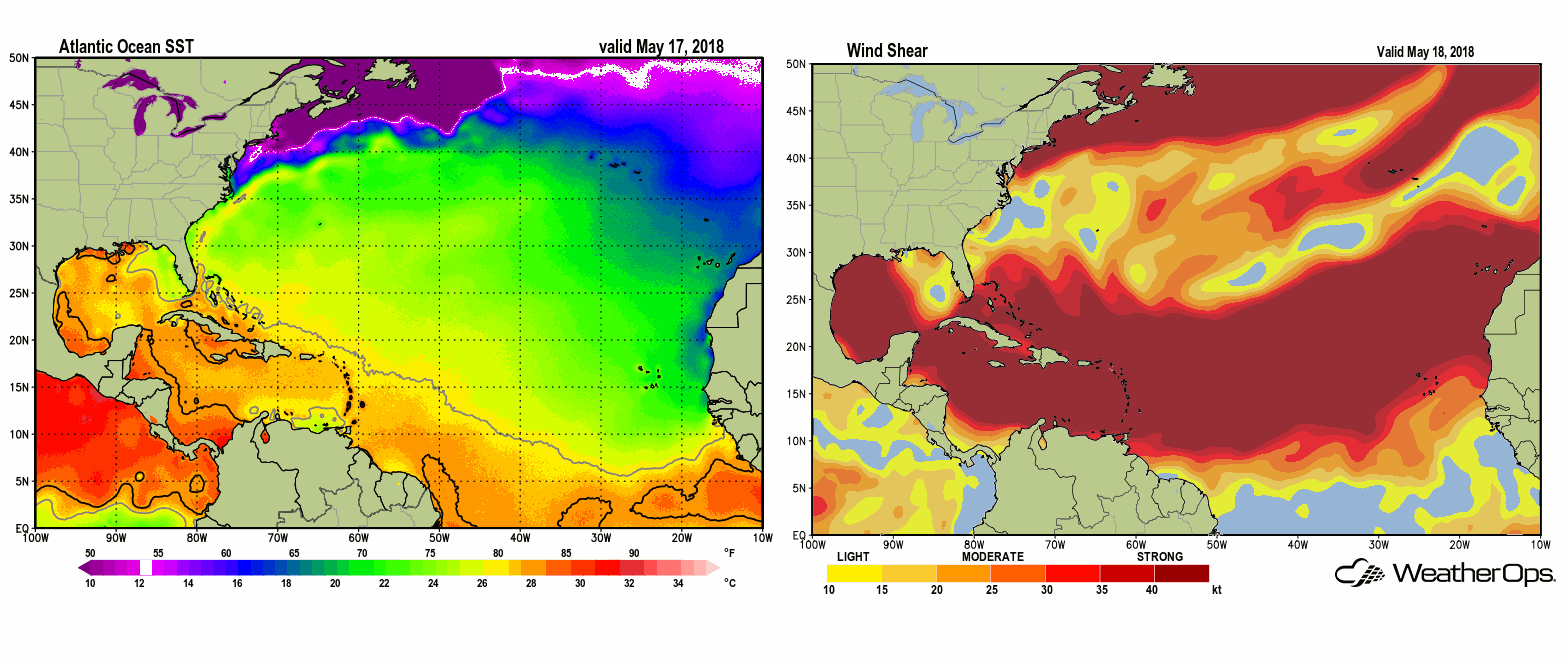 Regardless if a named sub-tropical or tropical system develops, confidence is rather high that deep tropical moisture will be drawn northward into Florida and the Southeast. This increase in moisture may cause significant flooding along with severe weather (including tornadoes) by the time we get into late next week and Memorial Day weekend. Many locations in that region have received copious amounts of rain recently due to a weak area of low pressure that persisted in the northeast Gulf of Mexico several days ago.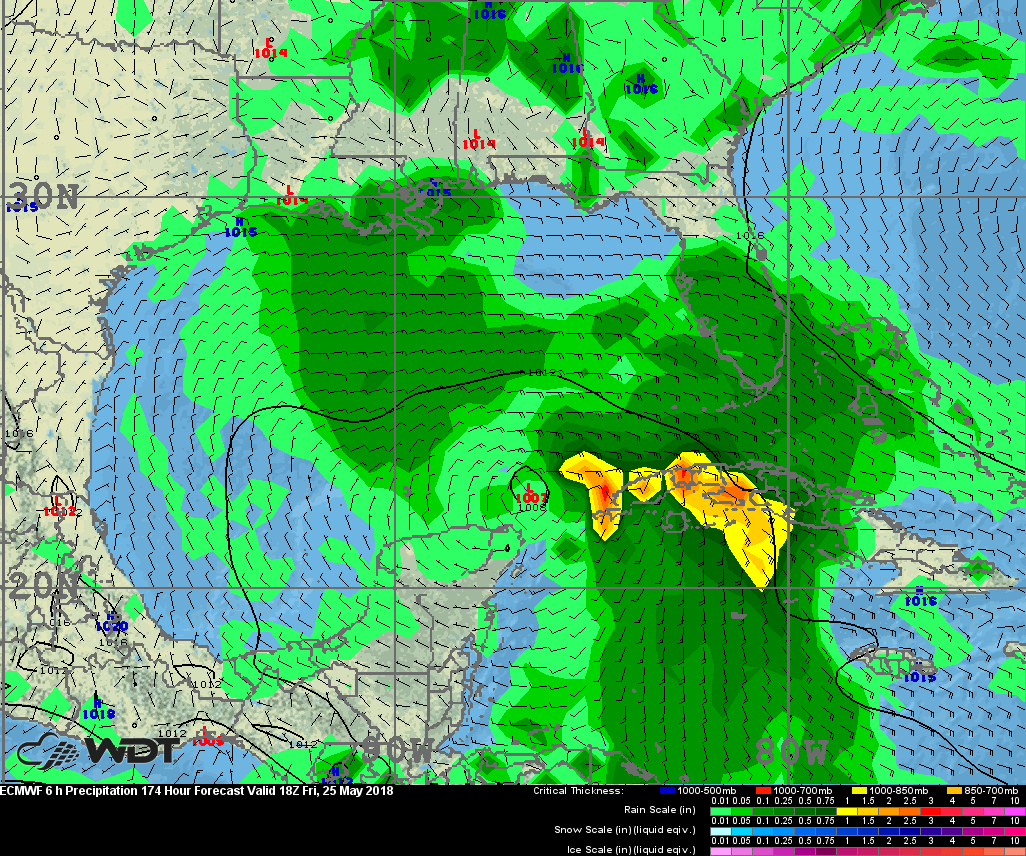 ECMWF Surface Pressure and 6 Hourly Precipitation, Valid 2 PM EDT Friday, May 25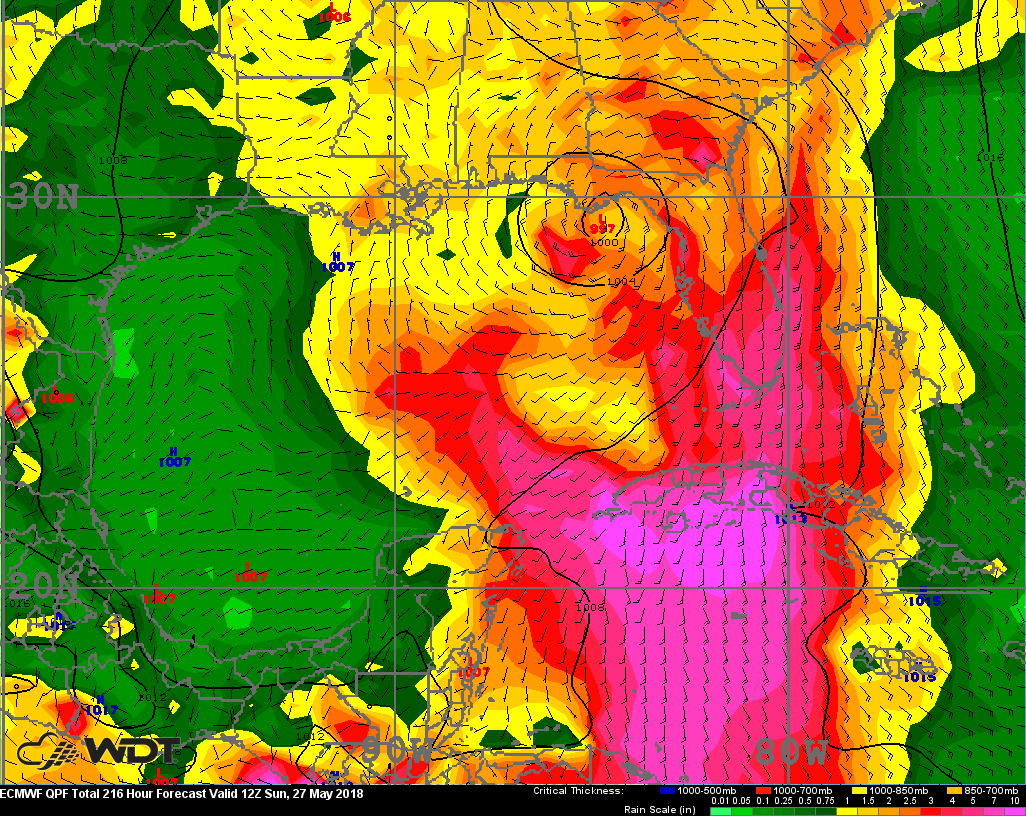 ECMWF Total Rainfall Through 8 AM EDT Sunday, May 27
Based on Climatology, May is not typically an active month for tropical cyclones in the Atlantic basin. However, it seems like "early season" systems are becoming the norm as of late. In fact, there have been named storms in the basin the past three years all before June 1. The graphic below from NOAA shows typical tropical activity throughout the Atlantic basin during the year.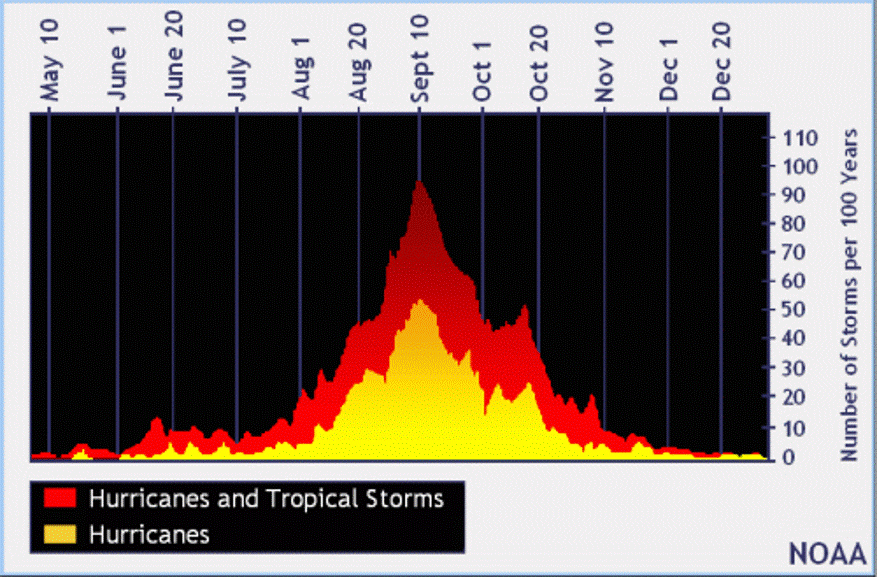 What's in store this hurricane season? Based on our latest analysis, WeatherOps expects slightly less activity than last year, given near to below-normal water temperatures in the Main Development Region, which extends from the Cape Verde Islands west of Africa and into the Caribbean Sea. If El Niño develops during the late summer and early fall then fewer storms will likely be seen.

2018 WDT Hurricane Season Forecast for the Atlantic Basin:
13-15 Named Storms (17 last year)
6-8 Hurricanes (10 last year)
3-4 Major Hurricanes (6 last year)

Although total storm numbers may be lower than last year, it only takes one storm to cause significant impacts. With the very active and destructive 2017 hurricane season still fresh in the minds of those along the Gulf Coast, any potential threat needs to be taken seriously. The time to prepare for impacts to your business and home is now.