Torrential Flooding in New York
by Daphne Thompson, on Aug 14, 2018 3:12:22 PM
New York was hammered with storms earlier today that has led to flash flood warnings in many parts of the state. Rivers are high, and flooding is closing roads and damaging homes. A flash flood emergency was issued earlier this morning for southern Seneca County where residents were urged to seek higher ground.
You can see in this RadarScope loop why some parts of New York are flooding. A low-pressure area in the region caused the precipitation to spin counterclockwise. Storms moved very slow and dropped multiple inches of rain in the areas that were already saturated from previous rainstorms.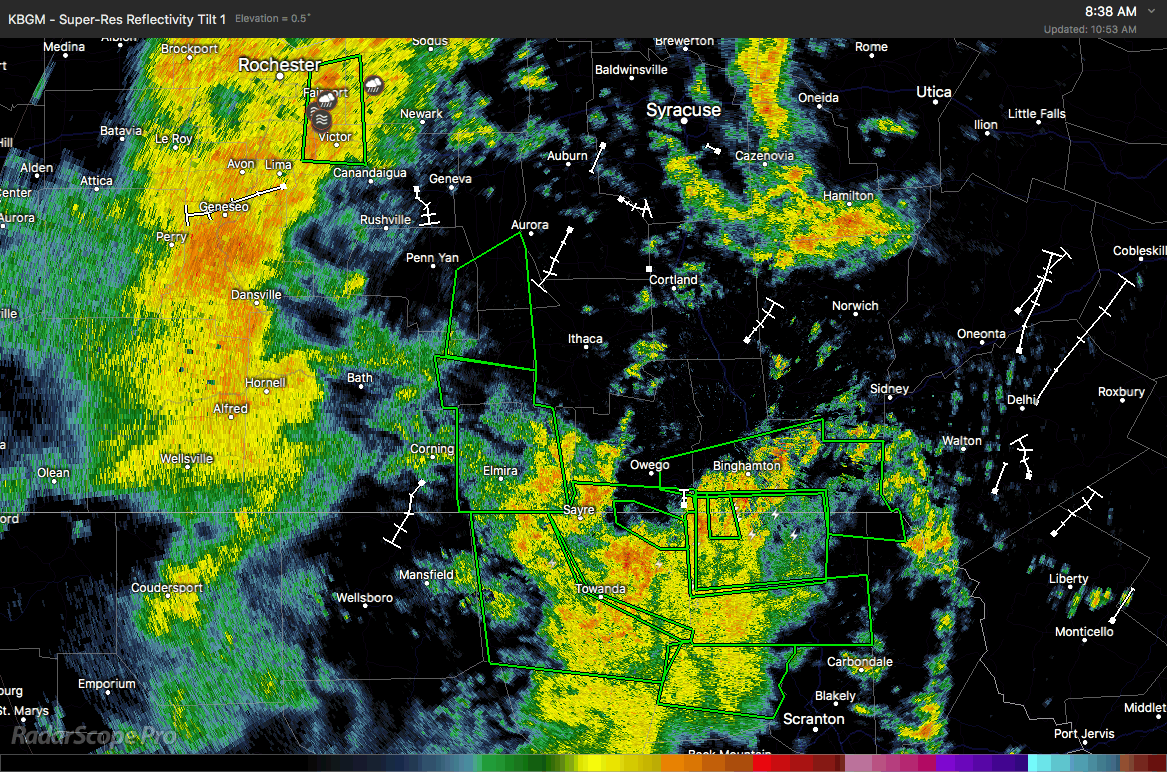 Some of the most torrential rains have fallen in the Finger Lakes region of the state. The Digital Storm Total Accumulation shows over five inches of rain over the southern part of Seneca Lake.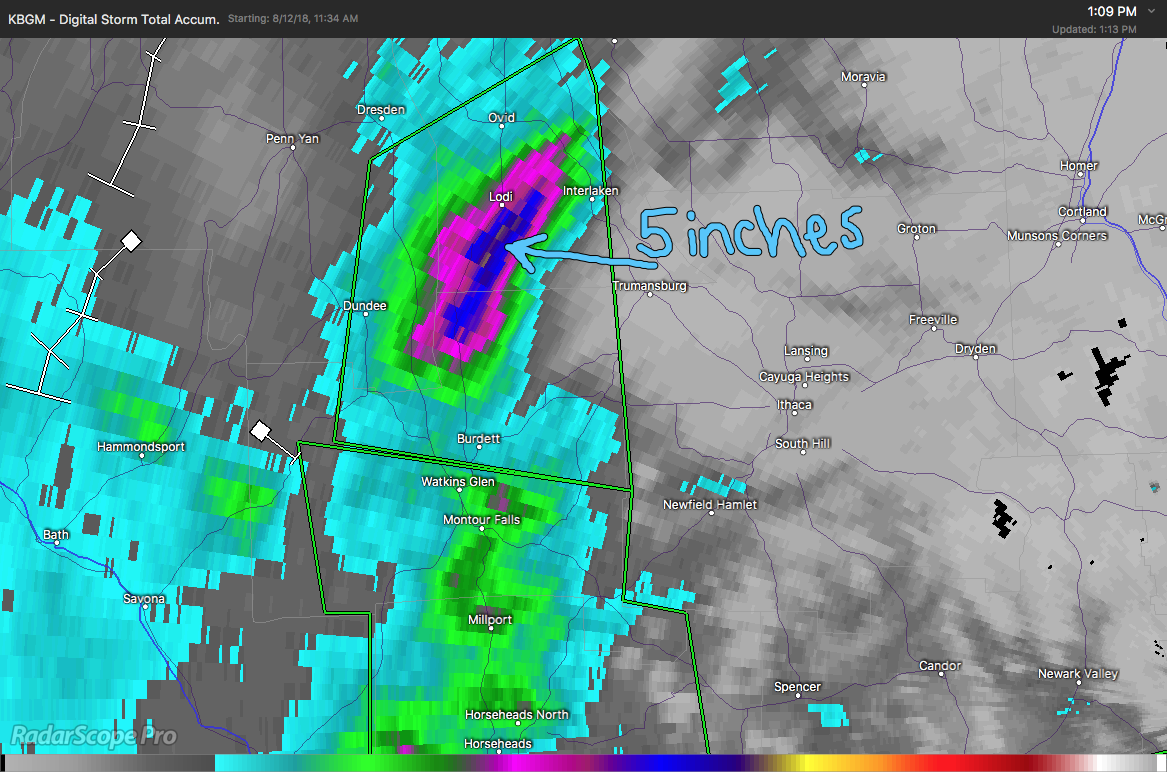 Many people have been rescued from high water. You can see in the image below that the rain has also caused rock slides along with property damage.
Massive property damage. Trailers washed out. Roads blocked by landslides. People evacuated. #flooding #senecalake #extremeweather #NewYork pic.twitter.com/g77LTxybqP

— Brian (@brianfree67) August 14, 2018
Montour Falls, in Watkins Glen, New York, is having massive runoff from the heavy rains causing tranquil waterfalls to become torrents. Currently, there is a state of emergency in effect for Schuyler County, where there falls are located, and many roads are closed. Shelters are opening, and evacuations are underway.


And if you are planning on attending Phish's Curveball festival in Watkins Glen International, keep aware of the weather. Workers are doing their best to set up the stage and have things ready to go. If you are planning on camping in the area for this event, check with your campground and make sure they are still open. Roads in the area are currently flooded, and you may need to adjust your travel plans.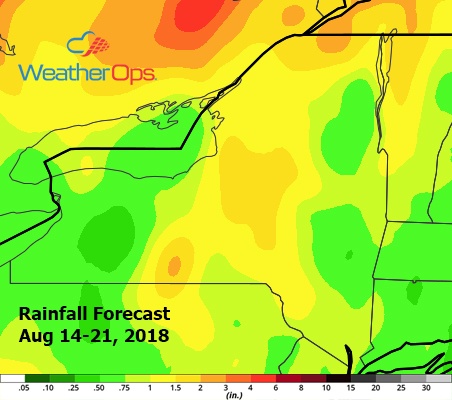 The rain is not over yet. WeatherOps is forecasting up to three more inches of precipitation to fall over the state within the next week.