by Richard Reed, on Apr 25, 2018 2:43:25 PM
This time of year, many growers in the Midwest are busy tilling the land in preparation for the upcoming planting and growing season, but this year, many are still waiting to get into the fields.
Over a foot of snow has fallen as of late last week, and soil conditions are still below freezing or only in the low 40's for portions of the Midwest and Northern Plains. Most growers need the soil temps to be at or above 50°F at 1" below the surface.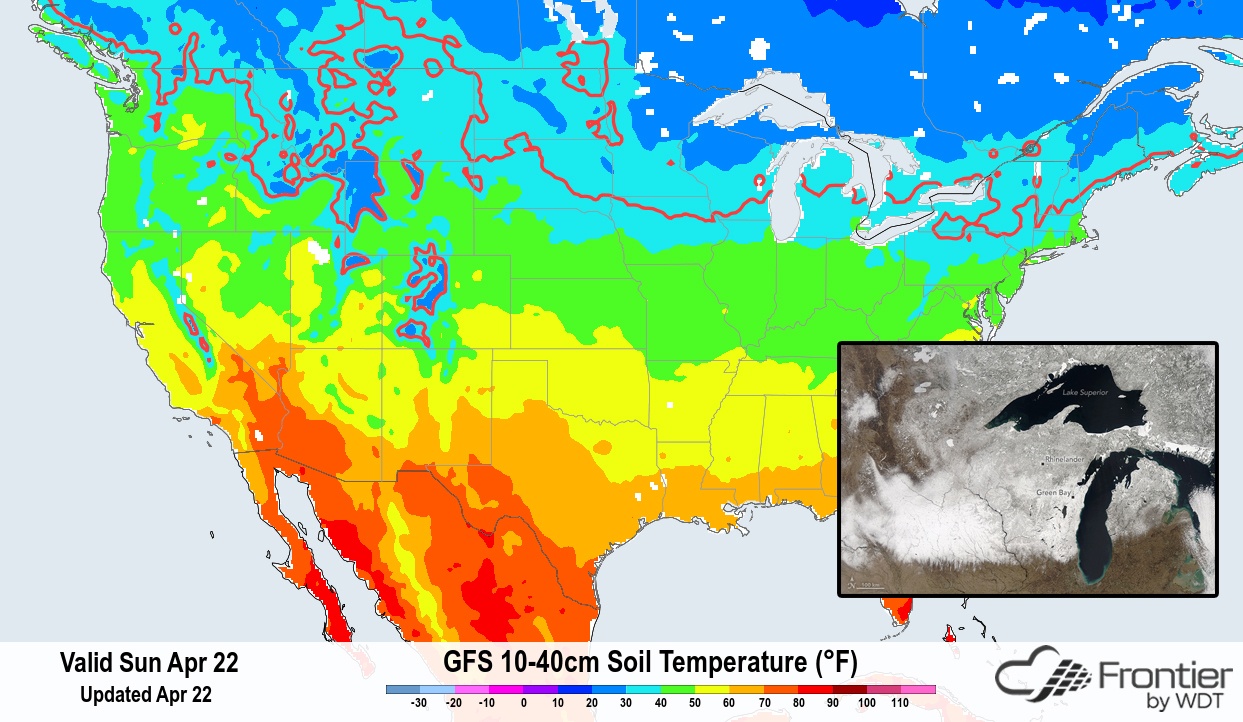 I decided to do some digging using WDT's vast database of weather data to run some analytics over the corn belt area to see how cold it's been so far in April. Using weighted data for the US Corn Belt Region, the average temperature from April 1 thru April 22, 2018, is 41.7°F. In April of 2017, it was 56.3°F, and the temperature was 51.5°F in 2016, which shows a big difference in comparison to this year.

Looking at the number of days below freezing so far this April over the same region, more than half of the month has seen temps dip below 3°2F at some point each day (16 days from April 1-April 22). Compare that to zero days for the same period in 2017 and only one day in 2016. Overall, the average temperatures in April have been well below average for most of the US east of the Rockies.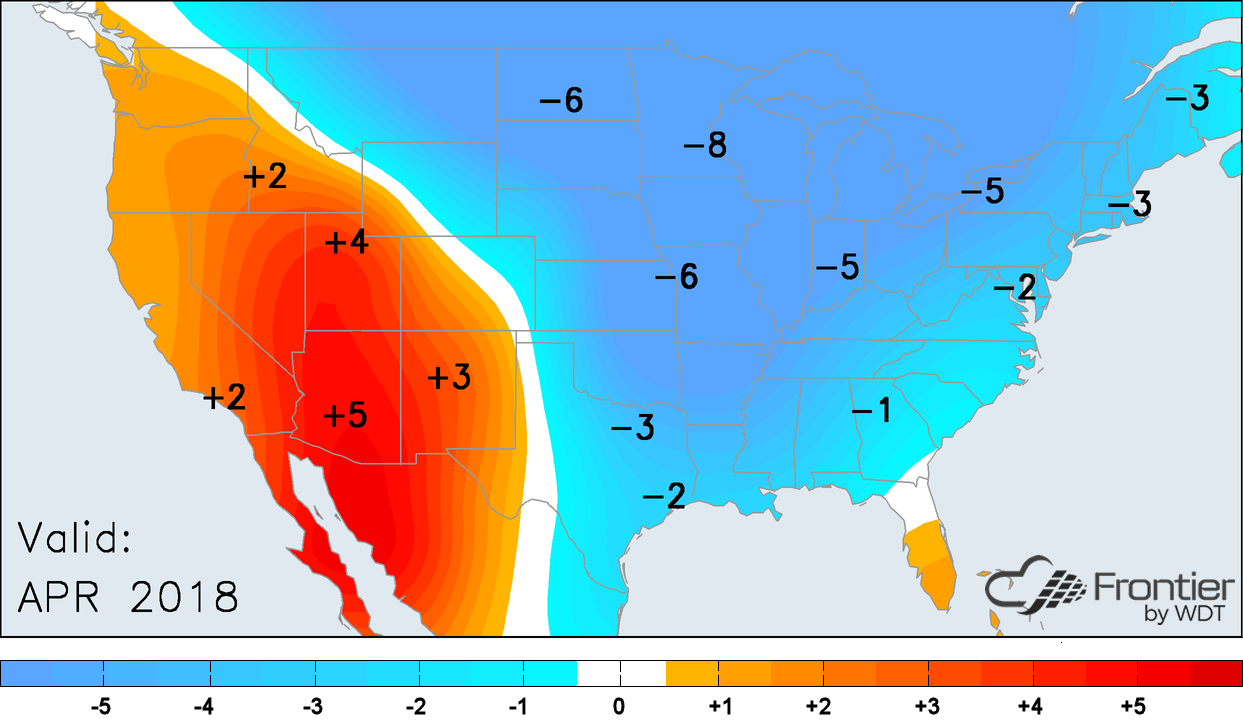 What does this mean for the 2018 crops? Well, it remains to be seen, but the immediate effects will be a late planting season for most of the corn belt and Midwest/ Northern Plains as well as increased vulnerability to disease. Starting later means there will be less of a growing season for their crop, which could ultimately impact the overall quality and quantity of their yields. An ideal late spring and summer weather pattern could negate any negative impacts, so the jury is far from out on the significance of a very cold April. I'm sure many growers are anxious for warmer weather to arrive, and soon.
Frontier currently has historical hourly and daily weather data available for more than 300 US and Canadian cities. They offer both monthly and seasonal forecasts that are beneficial for growers. Try a one-week trial today and find out how these data can help you out!