Three Days of Tornadoes in December
by Daphne Thompson, on Dec 3, 2018 2:41:04 PM
Many worry about severe weather and tornadoes in the spring, but they can happen any time of year, as was proven over the weekend. Mother Nature doesn't keep a calendar, so when environmental conditions are right, tornadoes are possible.
Late on November 30, a cold front moving through Oklahoma produced severe storms that began to show signs of being tornadic. The rotation was easy to see looking at velocity data on RadarScope.
10:07 PM CST- Another view of the thunderstorm with a confirmed #tornado that passed Lake Tenkiller. #okwx #ThinkWeather pic.twitter.com/bcSnWwzCW0

— RadarScope (@RadarScope) December 1, 2018
Two tornadoes were reported in Oklahoma on the last night of November. One crossed I-40 near Webber Falls and was rated an EF-1 after damaging barns and uprooting trees. The same storm produced a second tornado, rated EF-2. It heavily damaged multiple homes, buildings, and the Snake River Marina at Lake Tenkiller. Storms continued moving into Arkansas and Missouri, producing additional tornadoes overnight. All were rated between EF-0 and EF-2; there was a fatality in Aurora, Missouri.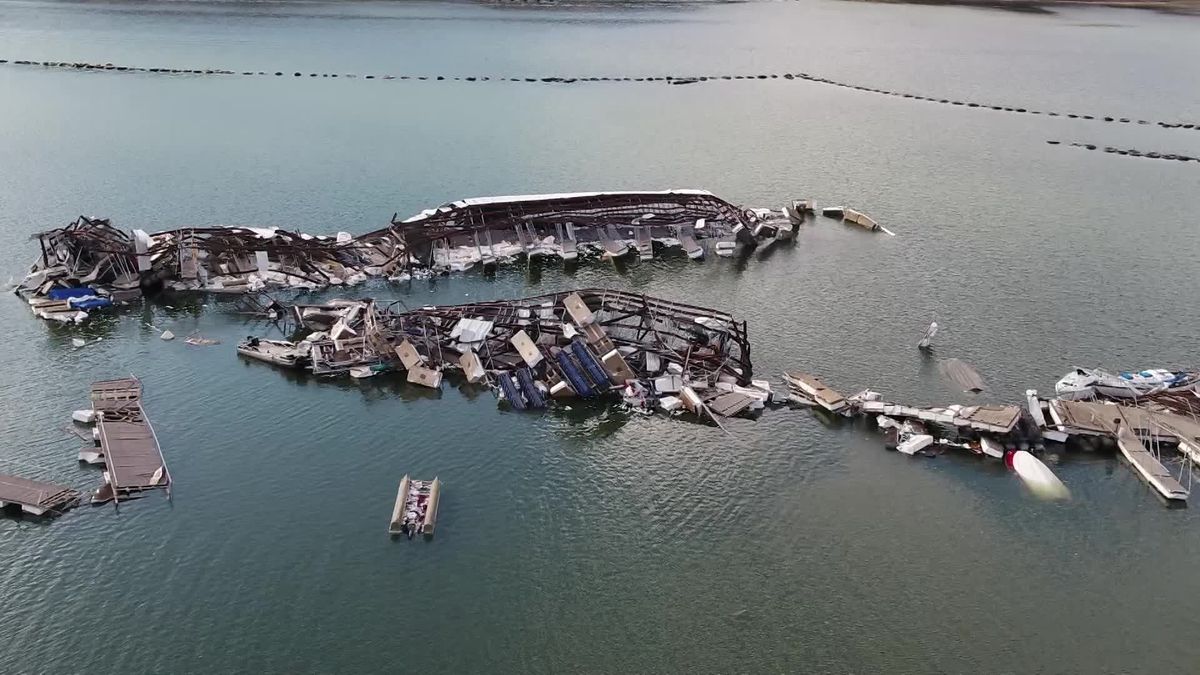 A look at our Potential Tornado Path product overlay in WeatherOps showed the track of the eastern Oklahoma tornadoes. The stronger the color, the more intense the potential. This map updates in real-time and serves as a guide for impact well before an official storm survey.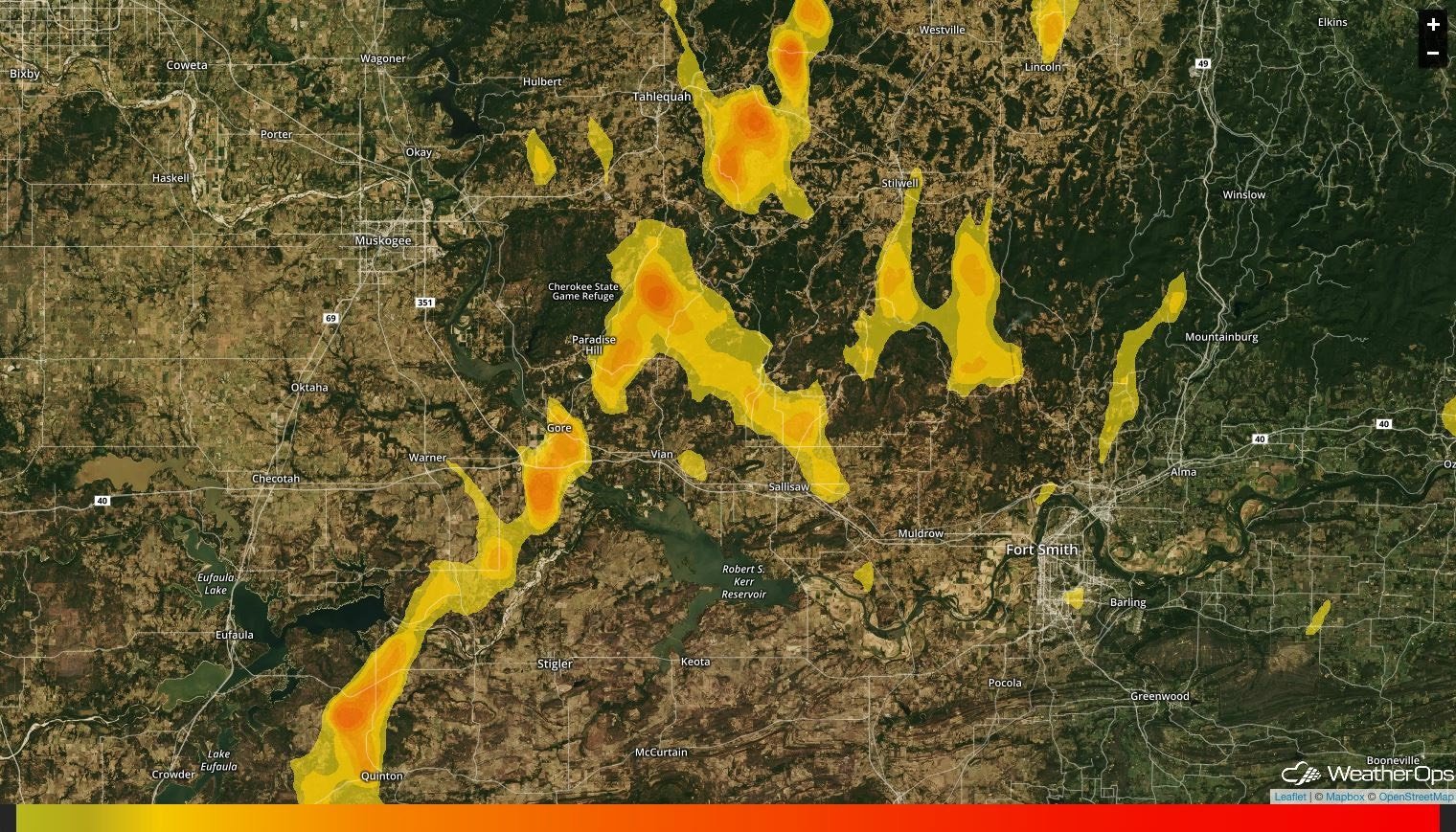 The first day of December brought another threat of severe storms further east. Now, Illinois was under the gun. Preliminary reports show 27 tornadoes in the state. Just a few long-lived supercells produced numerous twisters. Taylorville, Illinois had a tornado emergency issued as a confirmed tornado approached the town.
Radar & Velocity from the CONFIRMED #tornado that pushed through parts of Taylorville, Illinois moments ago. 🌪⚠️

A rare "Tornado Emergency" was issued moments before the storm hit as #damage reports are just now coming in from the community. #ilwx #thinkweather #weather #wx pic.twitter.com/1gOZgQnZ2c

— Nash from Nashville (@NashWX) December 1, 2018
Numerous homes and businesses were impacted, and 26 people were injured. The same storm hit the Country Classic Cars dealership. Three of their five storage buildings were destroyed leaving flipped and punctured cars, broken windshields, and missing tops for convertibles.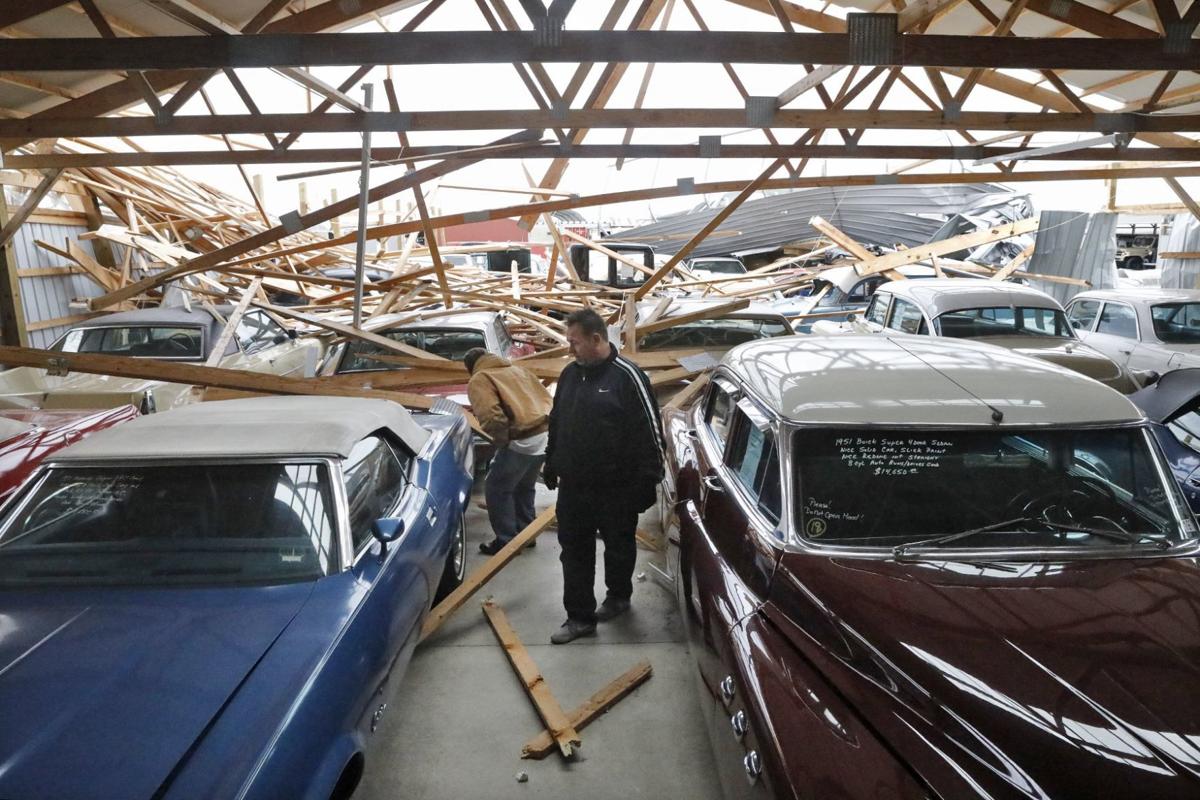 Storms once again fired up on December 2, and three tornadoes were reported in Georgia. At Kings Bay Naval base, a Coast Guard ship was overturned resulting in four injuries. The storm system eventually moved offshore.
TRIPLET Hooking Supercells!

Check out this remarkable radar image taken from Southeast Georgia where you can pick out three simultaneous "hook echos" in just ONE scan! 🌪🌪🌪#weather #flwx #tornado #gawx pic.twitter.com/qerCpTmqLr

— Nash from Nashville (@NashWX) December 2, 2018
While most are concerned with winter weather in December, it is important to remember that tornadoes are possible every month of the year. The same areas impacted over the weekend will be dealing with ice and snow by the coming weekend.