Super Typhoon Takes Aim on American Territories
by Daphne Thompson, on Oct 24, 2018 12:20:02 PM
Super Typhoon Yutu has made landfall on the Commonwealth of the Northern Mariana Islands. Currently tracking north of Guam, Yutu has winds of near 180 mph, stronger than Hurricane Michael when it struck Florida. The small islands of Tinian and Saipan, American territories, are expected to sustain catastrophic damage.
Closer view of Super #Typhoon #Yutu passing directly over #Tinian and #Saipan in the Northern Mariana Islands with sustained winds of 155 KTS (178 MPH), gusting to 190 KTS (219 MPH). (JMA Himawari imagery) pic.twitter.com/K8mu7uRmw4

— NASA SPoRT (@NASA_SPoRT) October 24, 2018
Typhoon Yutu is forecast to remain at maximum intensity through the weekend. Sea surface temperatures continue to be high in this area, even though there have been numerous typhoons passing in this location over the past few months. The intensity will begin to weaken as it enters slightly cooler waters.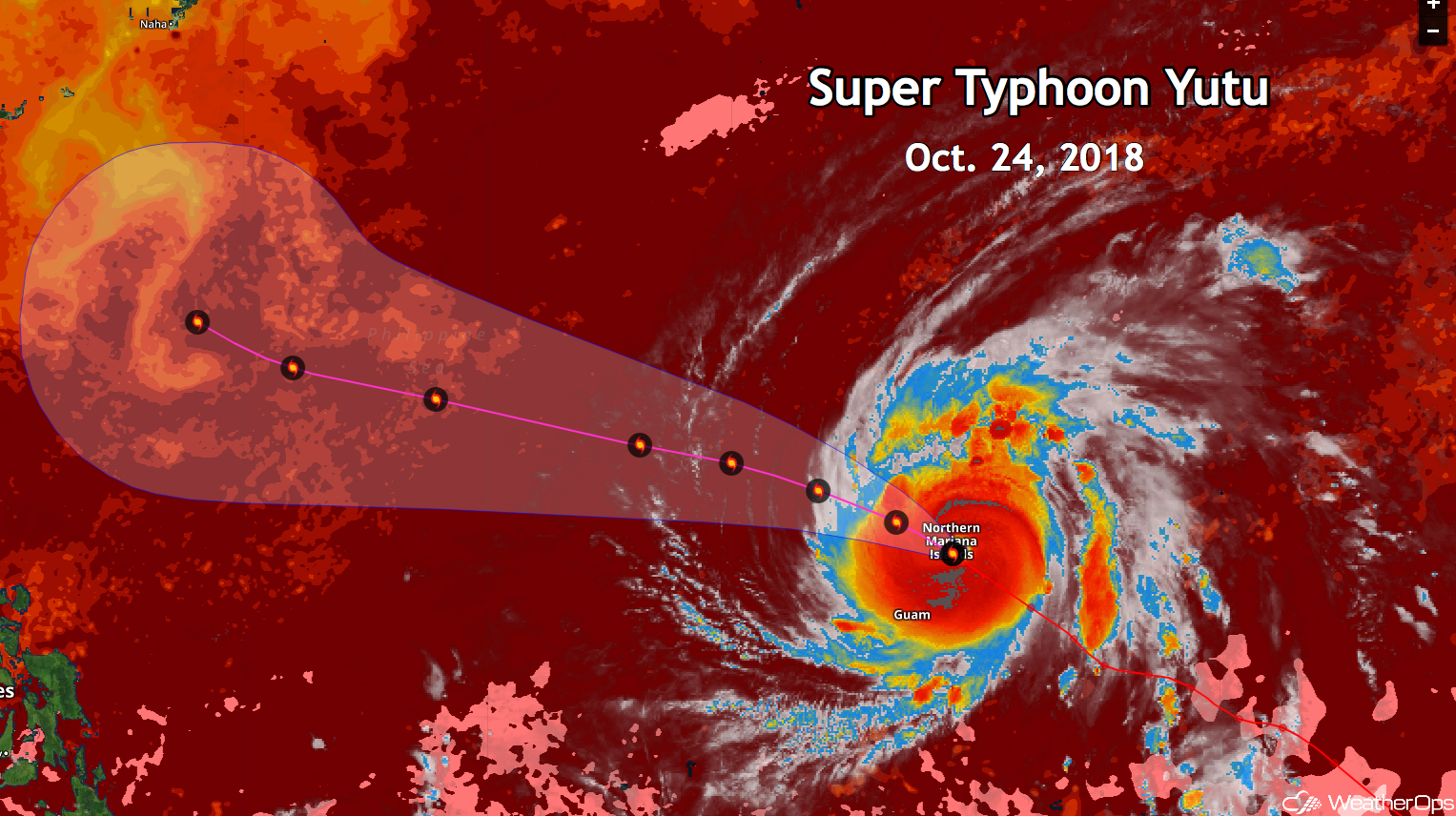 Tinian is only 39 square miles, and Saipan is 44 square miles. Both islands are mountainous, and flash flooding is occurring at this time.
Fought over in WWII, the Americans eventually defeated the Japanese to claim this land. The US then built the largest airbase of the war in Tinian, covering the entire island essentially. In the 1990s, the military was mostly replaced tourism. Numerous casinos can now be found on these islands.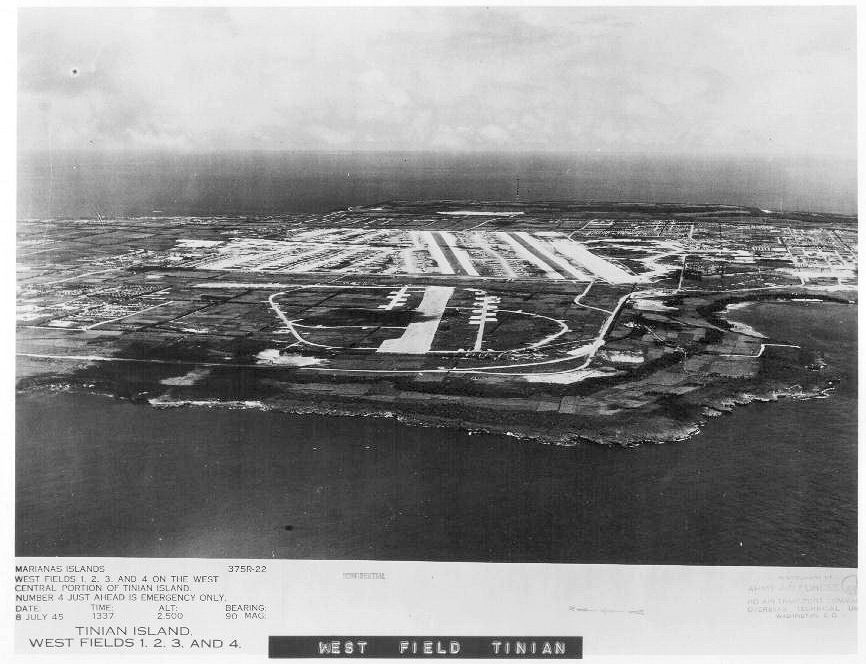 These American territories will need extensive help after Typhoon Yutu passes. As seen in the Guam National Weather Service warning text below, the collapse of homes, destruction of industrial buildings, and devastating damage to apartments will put many at risk. Add to that the coastal inundation and heavy rainfall, and you can expect to see images of extreme ruin over the coming days.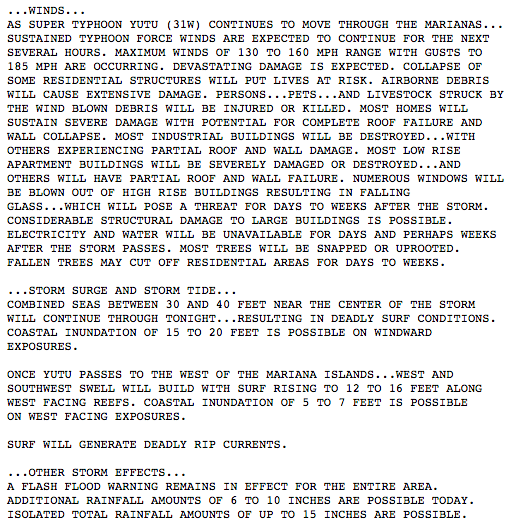 Luckily, the US and other parts of the globe should have a break once this typhoon passes. At this time, there are no other strong tropical systems in existence. While most typhoons form between May and October, there is no specific Pacific Typhoon Season as they can form year-round.