Storm Systems as Seen with GIS
by Daphne Thompson, on Dec 17, 2018 3:38:51 PM
Weather is always affecting us. What you wear daily depends on the temperature and chances of precipitation. In the winter, low-pressure systems regularly bring rain, snow, and frigid air. In just one week, we can experience a new storm system every few days.
One way to spot upcoming storm systems is to view a WeatherOps GIS wave height forecast. Observing this loop, you can see multiple storm systems impacting the West Coast over the next week. Some of these will bring rain and snow to the US coast, while others have a more significant impact in Canada.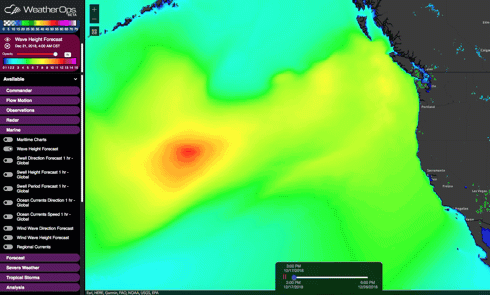 Along with these storm systems comes wind. The WeatherOps GIS hourly wind speed forecast again shows multiple storms. The spin of these low-pressure systems now becomes more apparent.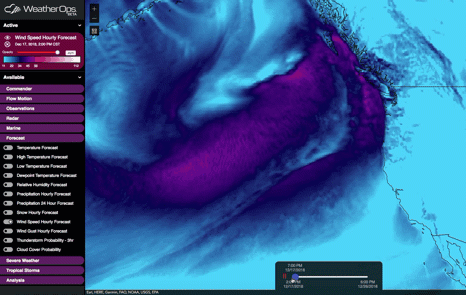 Now, let's take a look at both the WeatherOps precipitation and winter weather forecasts for the same time as the above loops. It's not hard to see that they will bring a significant amount of rain to the Northwest. Higher elevations will also receive heavy snow.

Will you be dealing with snow or rain between now and Christmas? If you live on the West Coast, you can count on it! And as these storms move across the US, most of us can expect to be impacted in one way or another.