National Weather Summary for Wednesday, September 13, 2017
by David Moran, on Sep 13, 2017 9:56:16 AM
No hazards are in effect for Wednesday.
Thunderstorms for the Plains on Friday
Tropical Update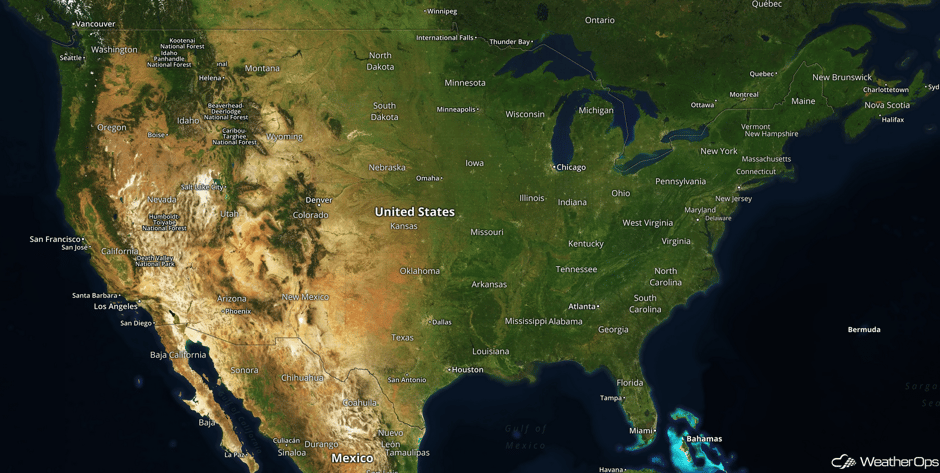 US Hazards
Thunderstorms for the Plains on Friday
An area of low pressure will develop east of the Rockies on Friday, with a warm front extending to the northeast and a cold front to the south. To the east of the area of low pressure, southerly winds will bring warm moist air northward. Weak waves in southwesterly flow aloft could provide enough lift for the development of severe thunderstorms. Damaging winds will be the primary hazard, with some isolated instances of large hail. The exact timing and location of this possible severe weather remains uncertain.
Major Cities in Region: North Platte, NE, Sioux Falls, SD, Omaha, NE, International Falls, MN, Minneapolis, MN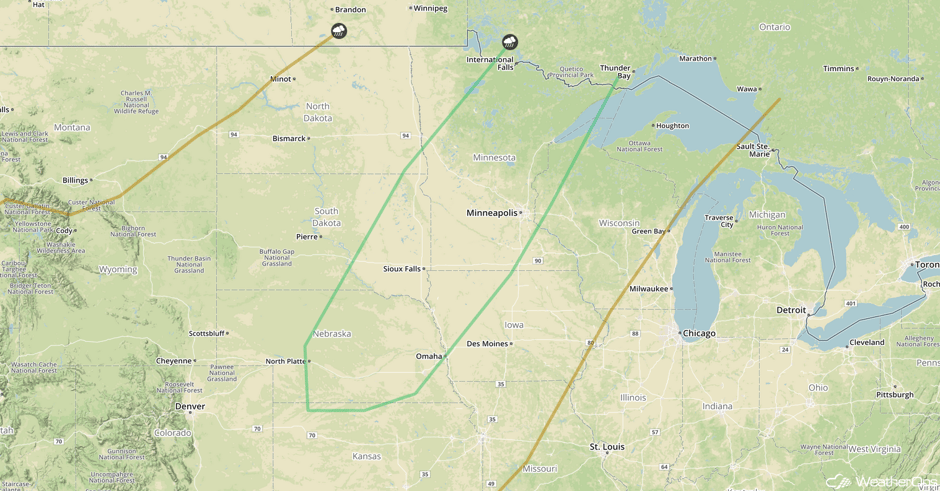 SPC Convective Outlook for Friday
Tropical Update
Hurricane Jose is currently 435 miles south of Bermuda and is moving toward the southeast at 8 mph. Maximum sustained winds are near 75 mph with higher gusts. Little change in strength is forecast during the next 48 hours.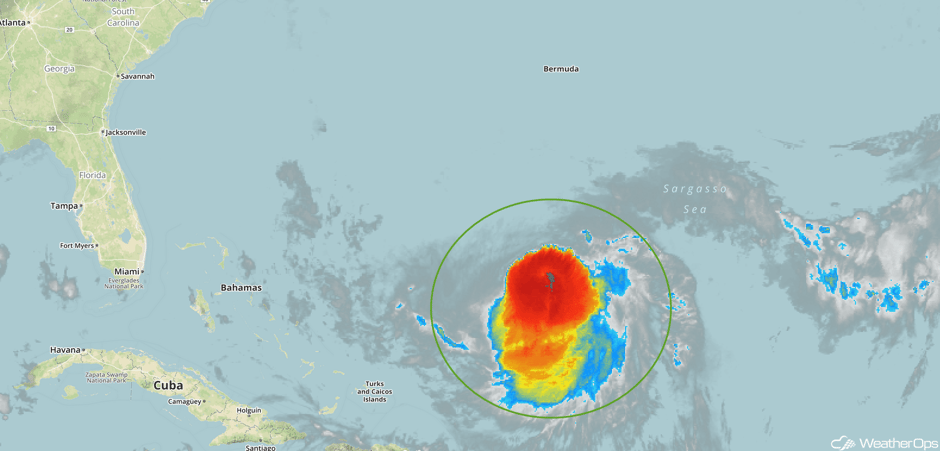 Enhanced Infrared Tropical Satellite
A Look Ahead
Thunderstorms may develop across the Upper Mississippi Valley on Saturday as an upper level disturbance moves over the region. The associated surface low will move into Northern Minnesota, and warm moist air will be brought northward east of the low. The exact timing as of now is uncertain. Snow may develop in the higher elevations of the Northern Rockies, but should end later in the day.
This is just a brief look at current weather hazards. We can provide you site-specific weather forecast information for the purpose of protecting your personnel and assets and to assess your weather risk. Try a 7-day demo right away and learn how timely precision weather information can enhance your bottom line.