National Weather Summary for Tuesday, September 12, 2017
by David Moran, on Sep 12, 2017 11:23:26 AM
Thunderstorms may develop across portions of California as instability builds throughout the day.
Risk for Thunderstorms Tuesday across Central California
Tropical Update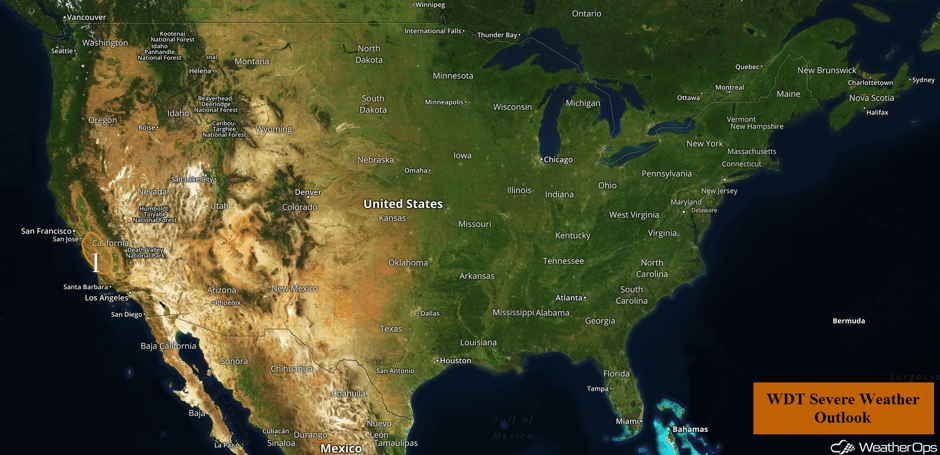 US Hazards
Risk for Thunderstorms Tuesday across Central California
Warm, moist air near the surface underneath a pocket of cooler than average temperatures aloft will enhance the potential for thunderstorm development across higher terrain during the afternoon. Available instability and low to mid level winds will support a low risk of damaging winds. Thunderstorms should dissipate shortly after sunset.
Major Cities in Region: Modesto, CA, Fresno, CA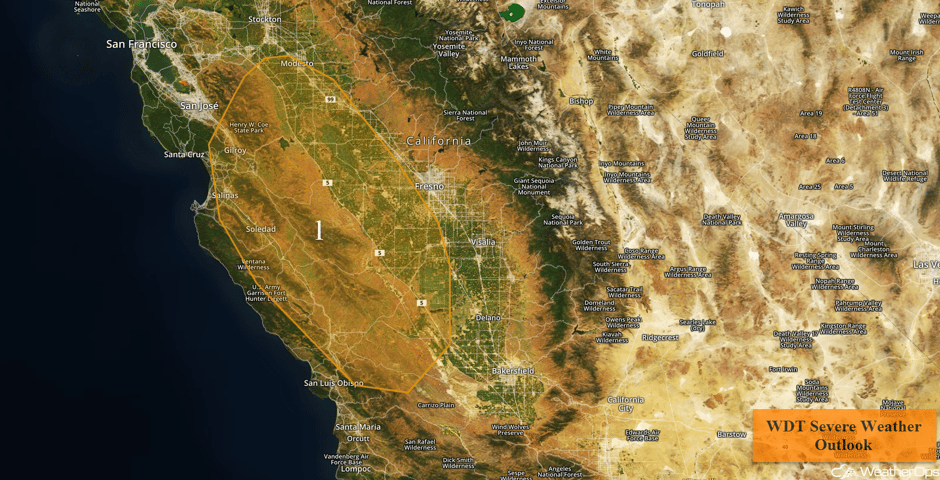 Region 1
Tropical Update
Hurricane Jose (green oval) is located 645 miles north-northwest of San Juan, Puerto Rico and is moving toward the east at 5 mph. A turn to the southeast and south at a slow forward speed is expected over the next couple of days. On the forecast track, the center of Jose will remain well to the east-northeast of the Bahamas through Wednesday. Maximum sustained winds are at 75 mph with higher gusts. Jose could become a tropical storm by tonight.
Widespread showers and thunderstorms associated with a tropical wave (red oval) located several hundred miles west of the Cabo Verde Islands are poorly organized. Upper level winds are not expected to support significant development while the system moves northwestward to northward for the next few days.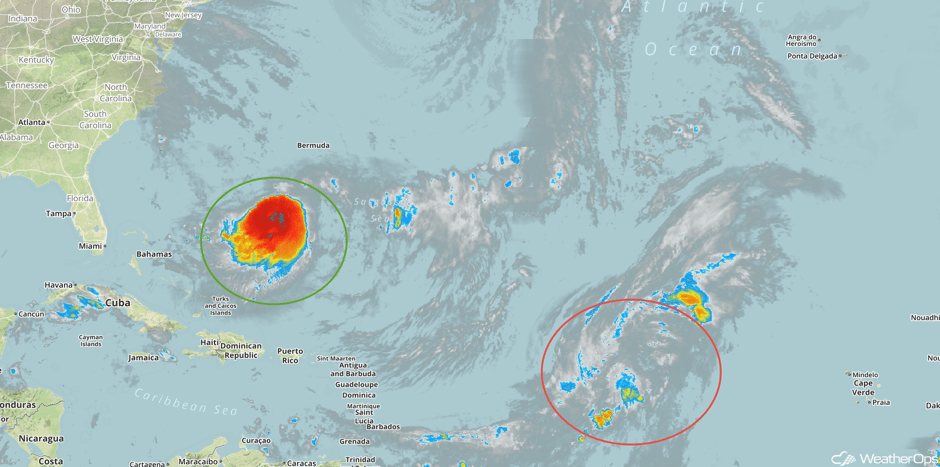 Enhanced Infrared Tropical Satellite
A Look Ahead
Little significant activity is expected from Wednesday onward. A few showers may be present over the lower Mississippi Valley in association with the remnants of Irma. By Thursday, shower activity may move into the Appalachians. There will be a potential for showers and thunderstorms across the Dakotas to the north of a warm front. This activity may continue across the Plains and Midwest on Friday as an area of low pressure develops. Into the weekend, this area of low pressure will intensify, allowing for the development of showers along the associated warm front on Saturday. Across the Rockies, precipitation is expected with some snow in the highest elevations. While Jose will begin moving westward, it should remain just off the east coast. Into Sunday, showers and thunderstorms may develop across portions of the Plains as an area of low pressure moves into Canada.
This is just a brief look at current weather hazards. We can provide you site-specific weather forecast information for the purpose of protecting your personnel and assets and to assess your weather risk. Try a 7-day demo right away and learn how timely precision weather information can enhance your bottom line.