National Weather Summary for Tuesday, October 18, 2016
by David Moran, on Oct 18, 2016 9:59:03 AM
No WeatherOps hazards are currently in effect. A slow moving cold front moving across the Plains will allow for thunderstorm development from the Ozarks to the Midwest. Heavy rain will be possible across the eastern Great Lakes on Thursday along a warm front associated with an area of low pressure.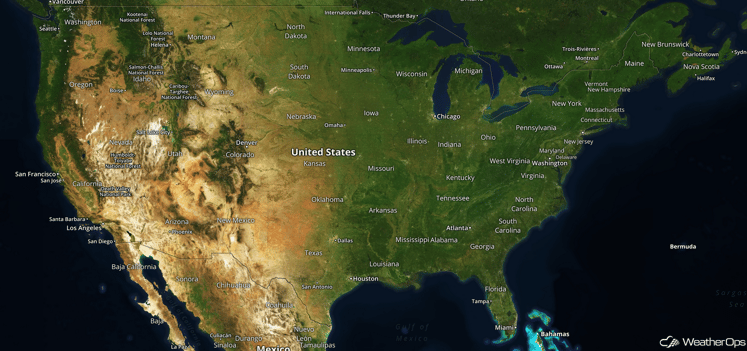 US Hazards
Strong to Severe Thunderstorms Possible from the Ozarks to the Midwest on Wednesday



Instability is forecast to build ahead of a slow moving cold front on Wednesday as daytime heating increases. With this instability, strong to severe thunderstorms will be possible from the Ozarks to the Midwest. Thunderstorms that are able to develop will diminish after sunset.
Major Cities in Region: Fort Smith, AR, Evansville, IN, Louisville, KY, Cincinnati, OH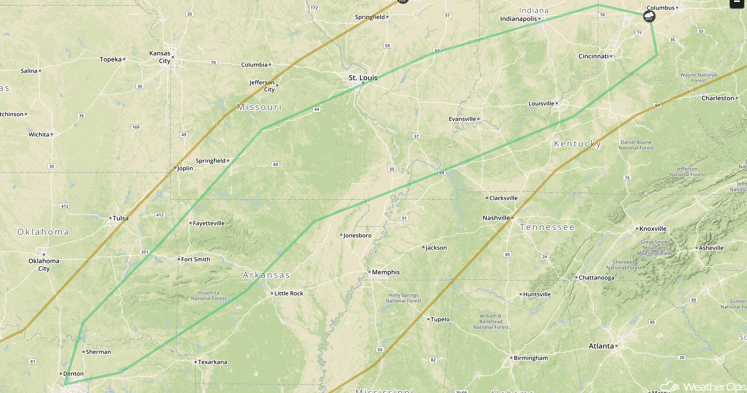 SPC Convective Outlook for Wednesday
Excessive Rainfall Possible Thursday across Eastern Great Lakes
As an area of low pressure tracks to the northeast, heavy rainfall will be possible across the region north of the developing warm front. This warm front will provide lift for the development of heavy to excessive rainfall over the region. Total rainfall accumulations of 2-3 inches with locally higher amounts in excess of 4 inches possible.
Major Cities in Region: Toledo, OH, Columbus, OH, Cleveland, OH, Pittsburgh, PA, Syracuse, NY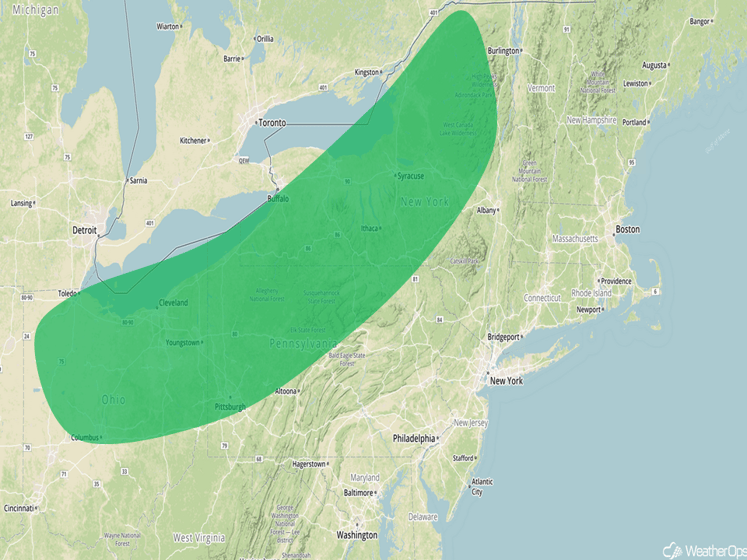 Excessive Rainfall Risk Outline for Thursday
Tropical Update
With Nicole (green oval) now post-tropical and headed for the far northern Atlantic, the main area of interest in the tropical Atlantic is 99L (red oval), the area of low pressure centered near the Turks and Caicos Islands, or north of Hispaniola. The disturbance consists of an area of low pressure along a broad trough that is producing scattered clusters of showers and thunderstorms. It is located underneath an upper level low.
This complex atmospheric environment is expected to only permit slow organization for 99L during the next day or two while it moves slowly toward the northeast. Conditions are forecast to improve though, which gives 99L a good chance of developing into a tropical or subtropical system during the latter half of this week. The system is forecast to take a winding path during the next few days, starting out first heading toward the northeast, then bending back toward the northwest on Thursday before gradually turning back around toward the north and then northeast again from Friday into the weekend. This course should keep 99L away from Bermuda and most of the U.S. East Coast.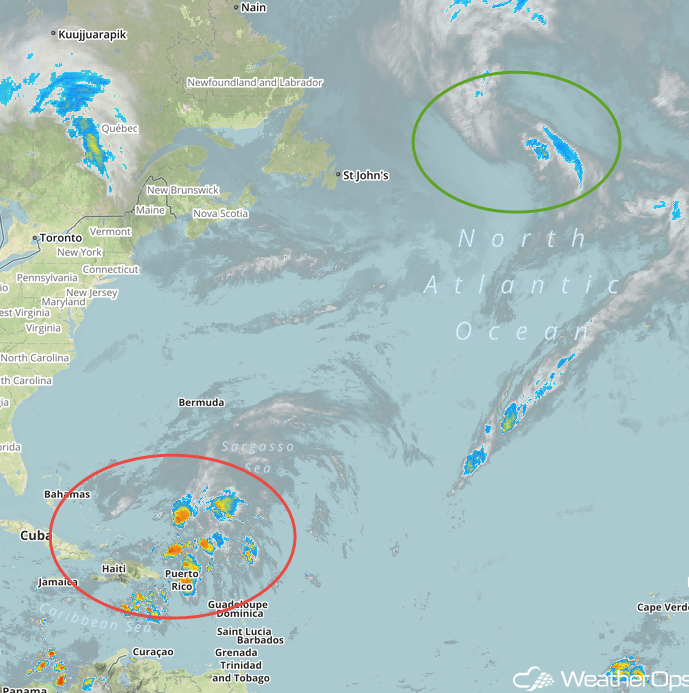 Tropical Infrared Satellite
A Look Ahead
Into Sunday and Monday, the main weather feather for most of the country will be the Pacific low pressure system impacting the central and northern portions of the West Coast. Moderate to heavy rainfall is forecast for much of the region due to the low pressure system along with the potential for gusty, onshore winds. Gusty conditions will also be possible for the Northeast on Sunday and Monday as a strong low pressure system remains to the north of the region. While heavy precipitation is not forecast at this time, lingering showers as well as strong, gusty winds will be possible.
This is just a brief look at current weather hazards. We can provide you site-specific forecast information for the purpose of protecting your personnel and assets. Try a 7-day demo right away and learn how timely precision weather information can enhance your bottom line.