National Weather Summary for Tuesday, January 24, 2017
by David Moran, on Jan 24, 2017 10:50:36 AM
Freezing rain and snow will continue across the Northeast through Wednesday morning as an area of low pressure moves through the region. Snow and gusty winds are forecast across portions of the Plains and Great Lakes through Wednesday in association with an area of low pressure.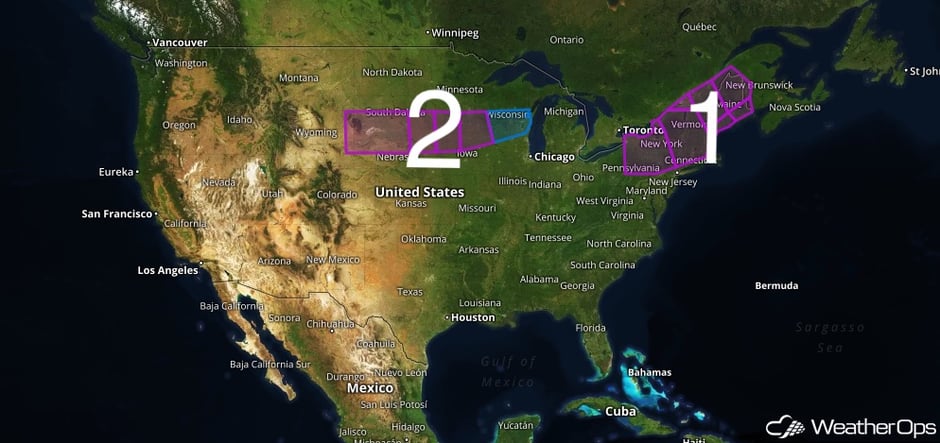 US Hazards
Region 1
As a deepening low pressure system moves up the east coast of the United States, wintry precipitation is forecast for part of New England throughout the day on Tuesday. Across most of the region, precipitation is forecast to begin as snow and slowly transition to a snow/sleet wintry mix as the atmosphere warms aloft. Closer to the coast of Maine, snow is forecast to quickly transition to sleet with a freezing rain mix into Tuesday evening.
Major Cities in Region: Buffalo, NY, Albany, NY, Burlington, VT, Portland, ME, Bangor, ME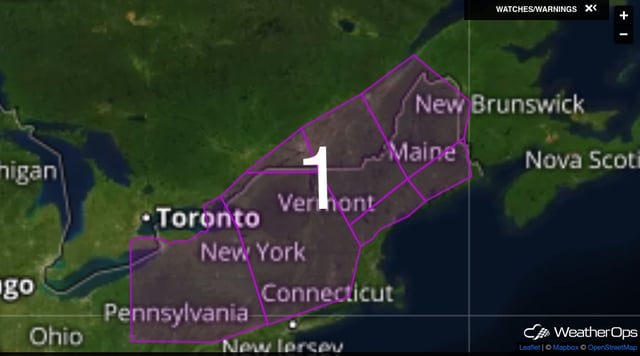 Region 1
Region 2
An area of low pressure will move across the Northern Plains and into the Midwest on Tuesday, bringing with it an area of moderate to heavy snowfall. Total snowfall accumulations of 6 to 10 inches are forecast across the region to the north and west of the low's path throughout the day on Tuesday and into Wednesday morning.
Major Cities in Region: Pierre, SD, Sioux Falls, SD, Green Bay, WI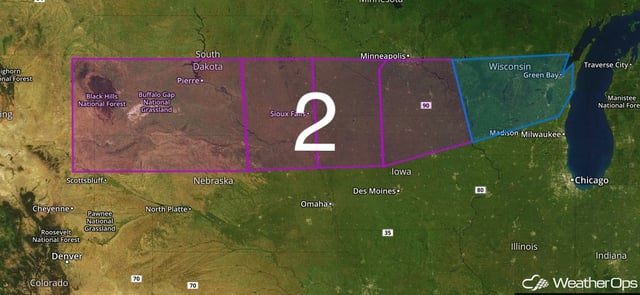 Region 2
A Look Ahead
An area of low pressure will bring light snow to portions of the eastern Great Lakes late this week into the weekend. Elsewhere, high pressure will dominate much of the country into early next week.
This is just a brief look at current weather hazards. We can provide you site-specific forecast information for the purpose of protecting your personnel and assets. Try a 7-day demo right away and learn how timely precision weather information can enhance your bottom line.