National Weather Summary for Tuesday, April 26, 2016
by David Moran, on Apr 26, 2016 11:30:58 AM
Significant severe weather is expected on Tuesday across portions of the Central and Southern Plains.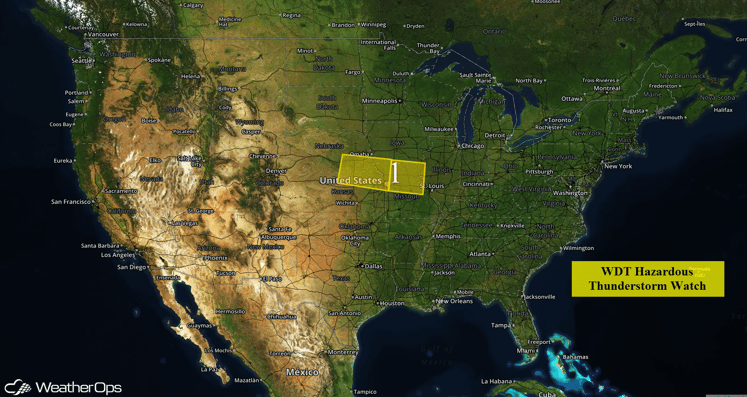 US Hazards
Region 1
Strong to severe thunderstorms over northeast Kansas and southeast Nebraska is forecast to continue to progress eastward through Region 1 later this morning and into the afternoon. This activity may intensify further and will be capable of large hail and damaging winds. An isolated tornado cannot be ruled out.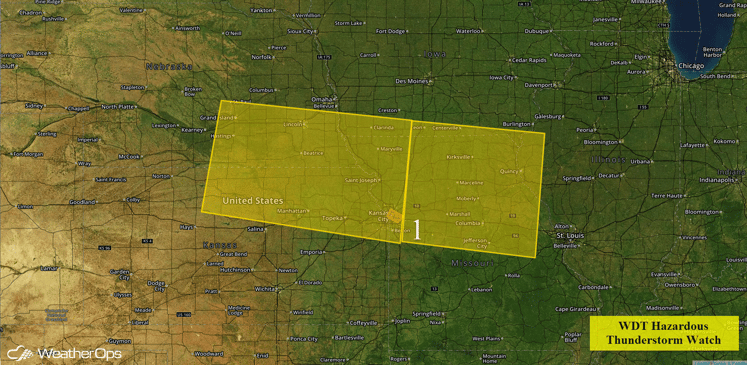 Region 1
Significant Severe Weather Possible Across Central and Southern Plains
While there has already been severe thunderstorm development across the Plains, additional development is expected during the afternoon. An area of low pressure will develop over northwestern Kansas this morning and afternoon. A dryline will extend southward from the low and move eastward throughout the day. As the dryline continues to move eastward, isolated to scattered severe thunderstorms will begin to initiate along and ahead of the dryline. Thunderstorms will likely form initially from roughly a Salina, Kansas to Wichita, Kansas, to Elk City, Oklahoma line. While some uncertainty still remains in the overall storm coverage, any storms that do form will have the potential to become severe very quickly and become quite powerful. Storms have the ability to produce large and/or long tracking tornadoes, hail in excess of 3-4 inches in diameter, and damaging winds in excess of 90 miles per hour. Storms will continue into the overnight hours as they move eastward and develop further southward into Texas, along with a continued threat for tornadoes, large hail, and high winds.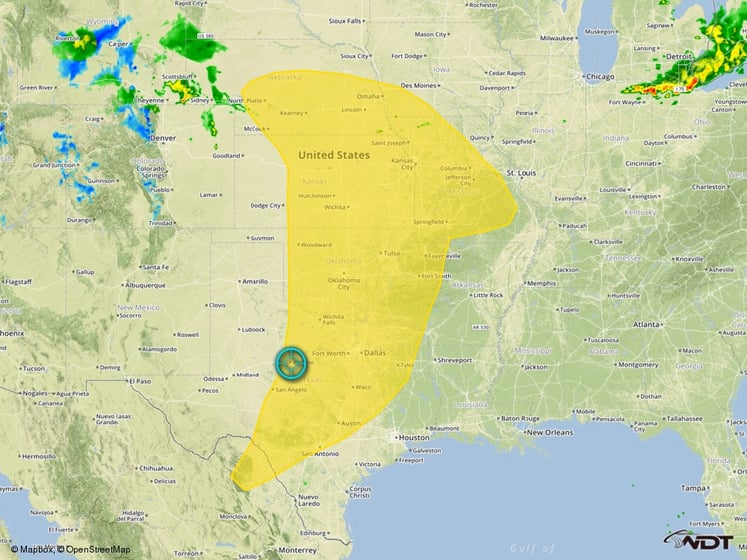 Severe Weather Risk Outline