National Weather Summary for Monday, September 18, 2017
by David Moran, on Sep 18, 2017 10:57:43 AM
No hazardous weather is anticipated on Monday.
Tropical Storm Conditions for the Northeast Tuesday and Wednesday
Severe Thunderstorms Expected Tuesday from the Northern Plains to the Upper Midwest
Thunderstorm Potential Wednesday for the Upper Midwest
Tropical Update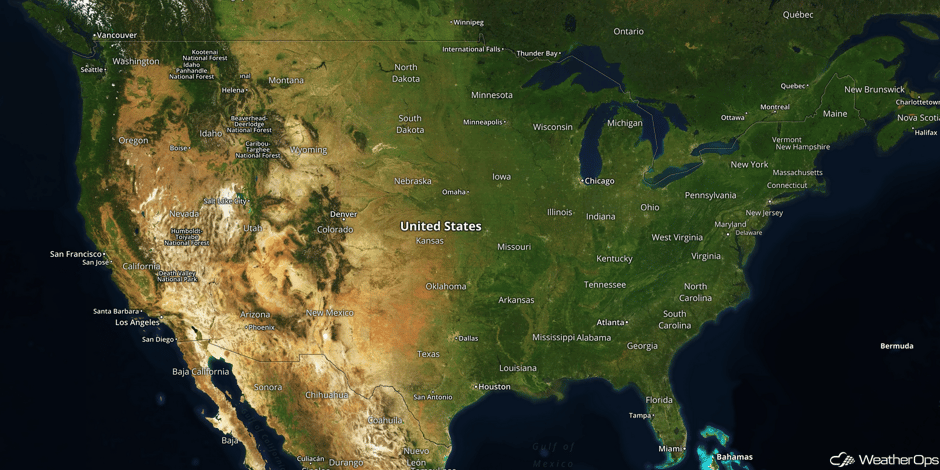 US Hazards
Tropical Storm Conditions for the Northeast on Tuesday and Wednesday
Hurricane Jose will continue to track northward on Tuesday. Though the center is forecast to remain well offshore, it may begin to spread some low end tropical storm conditions into coastal areas of the Mid Atlantic and Northeast. Gusty winds of 40-45 mph with gusts in excess of 55 mph, rainfall amounts of 2-4 inches with locally higher amounts in excess of 5 inches, and coastal flooding will all be potential hazards. Conditions will continue into Wednesday as Jose remains off the East Coast.
Major Cities in Region: Atlantic City, NJ, New York, NY, Providence, RI, Boston, MA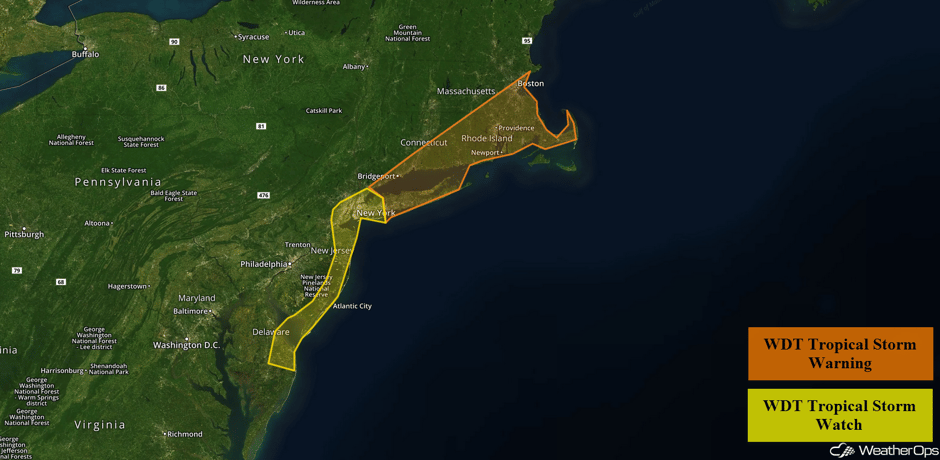 Tropical Storm Advisories
Severe Thunderstorms Expected Tuesday from the Northern Plains to the Upper Midwest
As an area of low pressure moves into the Northern Plains on Tuesday, a warm front will lift northward and allow for an increasingly unstable environment ahead of an approaching cold front. Thunderstorms are forecast to develop ahead of the cold front by late afternoon or early evening. These storms should evolve into a complex through the late evening and overnight hours. Damaging winds will be the primary hazard with a lesser risk of large hail and tornadoes. The highest severe risk will be centered over eastern portions of the Dakotas.
Major Cities in Region: Bismarck, ND, Pierre, SD, Sioux Falls, SD, Omaha, NE, Minneapolis, MN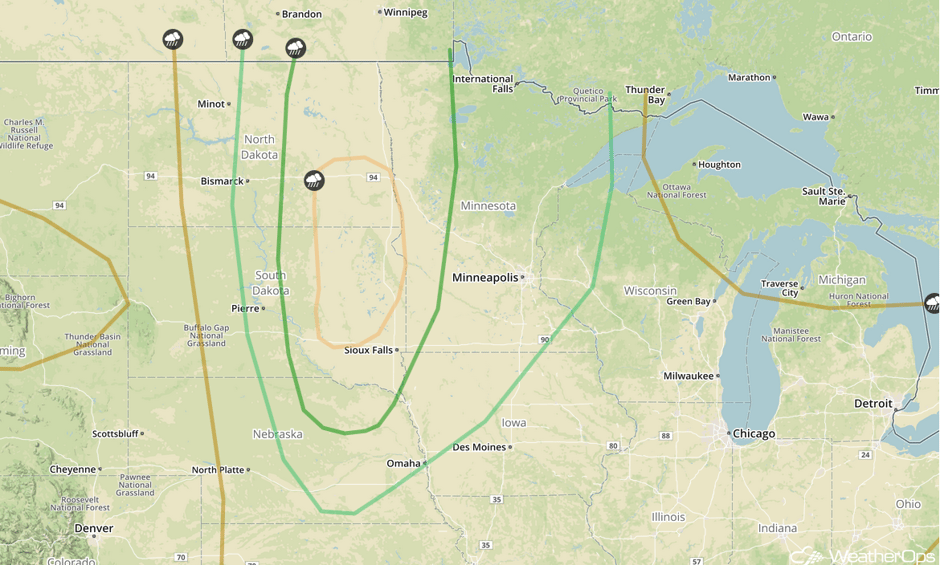 SPC Convective Outlook for Tuesday
Thunderstorm Potential Wednesday for the Upper Midwest
A cold front is forecast to move eastward across the Upper Midwest on Wednesday. There will be a potential for at least a narrow band of thunderstorms to develop just ahead of the front, especially by the afternoon. Some non-severe thunderstorms may be ongoing earlier in the day which may inhibit instability needed for severe thunderstorms later in the day. However, it appears there will be at least a marginal risk for strong to severe thunderstorms. Gusty winds and hail will be the primary hazards with these storms.
Major Cities in Region: Rochester, MN, Cedar Rapids, IA, Madison, WI, Green Bay, WI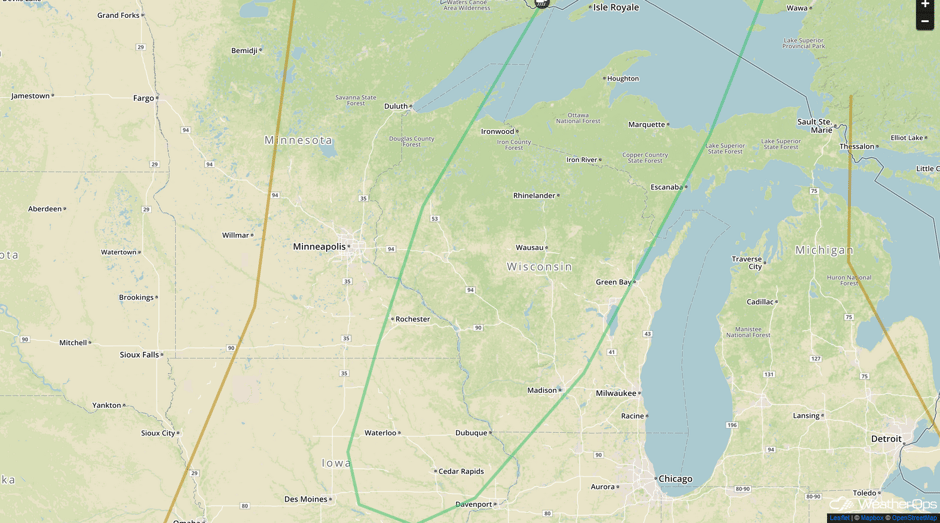 SPC Convective Outlook for Wednesday
Tropical Update
Hurricane Jose (green oval) is 380 miles west of Bermuda and is continuing to move northward at 9 mph. This general motion is expected to continue through tonight before turning toward the north-northeast on Tuesday. On the forecast track, the center of Jose is forecast to pass well offshore of the Outer Banks of North Carolina today, east of the Delmarva peninsula tonight and Tuesday, and east of the New Jersey coast on Wednesday. Maximum sustained winds are near 85 mph. Some weakening is expected, but Jose is expected to remain a hurricane through Tuesday.
Tropical Depression Lee (red oval) is 1060 miles west of the Cabo Verde Islands with sustained winds of 35 mph. it is continuing to move west-northwestward at 13 mph. Lee is expected to become a remnant low by tonight.
Hurricane Maria (blue oval) has become a major hurricane with maximum sustained winds of 120 mph. Maria is located 60 miles east of Martinique and is moving west-northwestward at 10 mph. This motion is expected to continue with a decrease in forward speed through Tuesday night. On the current track, the center of Maria will move across the Leeward Islands late today and tonight and the northeastern Caribbean Tuesday and Tuesday night.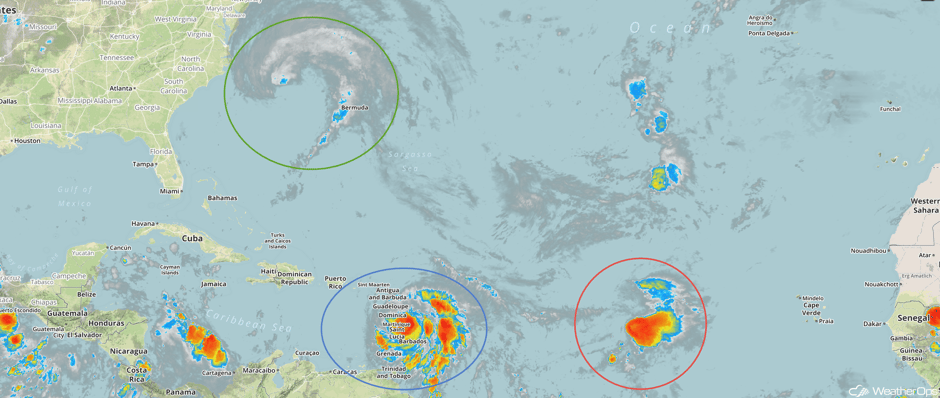 Enhanced Infrared Tropical Satellite
A Look Ahead
Hurricane Jose will begin moving away from the East Coast on Thursday, with conditions improving along the coast throughout the day. By Friday, some higher elevation snow is expected across the Northern Rockies, but accumulations do not appear significant.
This is just a brief look at current weather hazards. We can provide you site-specific weather forecast information for the purpose of protecting your personnel and assets and to assess your weather risk. Try a 7-day demo right away and learn how timely precision weather information can enhance your bottom line.