National Weather Summary for Monday, January 30, 2017
by David Moran, on Jan 30, 2017 10:13:11 AM
A fast moving system pushing through the Upper Midwest and Great Lakes will bring some light snow to these regions Monday into Tuesday. Across the Northern Rockies, heavy snow will develop late Monday and continue through Wednesday evening as an upper level low persists and remains nearly stationary over the region.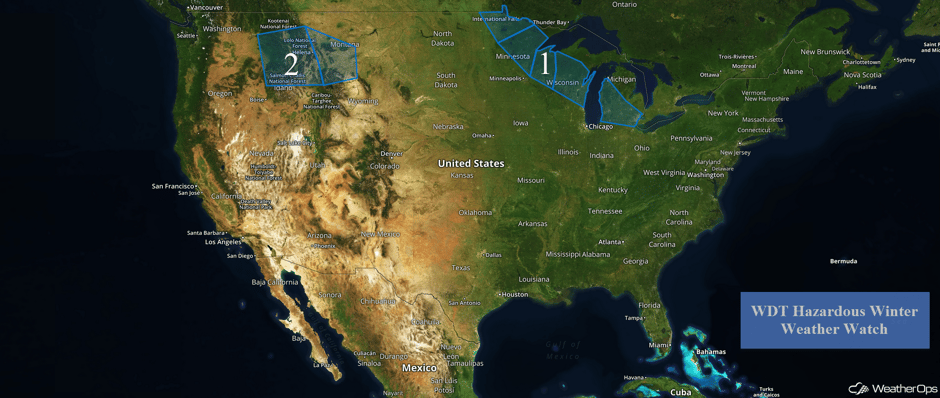 US Hazards
Region 1
An Alberta Clipper will make its way southeastward across the Upper Midwest and into the Great Lakes Monday and Tuesday. As this system makes its way eastward, light to moderate snowfall will overspread the region and become heavier during the day. General snowfall amounts of 3-5 inches is forecast with isolated higher amounts in excess of 6 inches. Snowfall will begin to lighten and end across the area from northwest to southeast late Tuesday morning, though some light snow may continue into the evening.
MNDOT plow cam on MN 65 south of Jacobson, MN shows snow-covered roads #mnwx pic.twitter.com/YcDl1mgHvZ

— NWS Duluth (@NWSduluth) January 30, 2017
WI's most beautiful snow globe! ❄️#uwec #wiwx #mostbeautifulcampus pic.twitter.com/YbtkIIZ8JR

— UW-Eau Claire (@UWEauClaire) January 30, 2017
Update 12:01pm CST: Heavy snow SW of Duluth, MN.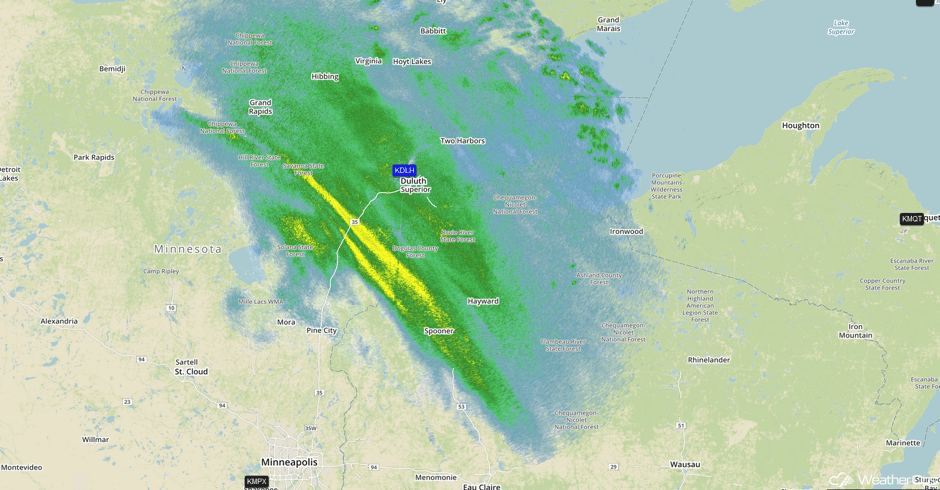 Radar 12:01pm CST
Snow is coming down in Oshkosh! #wiwx #wbay pic.twitter.com/jAVjLLRQaT

— Patrick Crawford (@MeteorologistPC) January 30, 2017
Update 2:20pm CST: Snow intensity increasing near Milwaukee, WI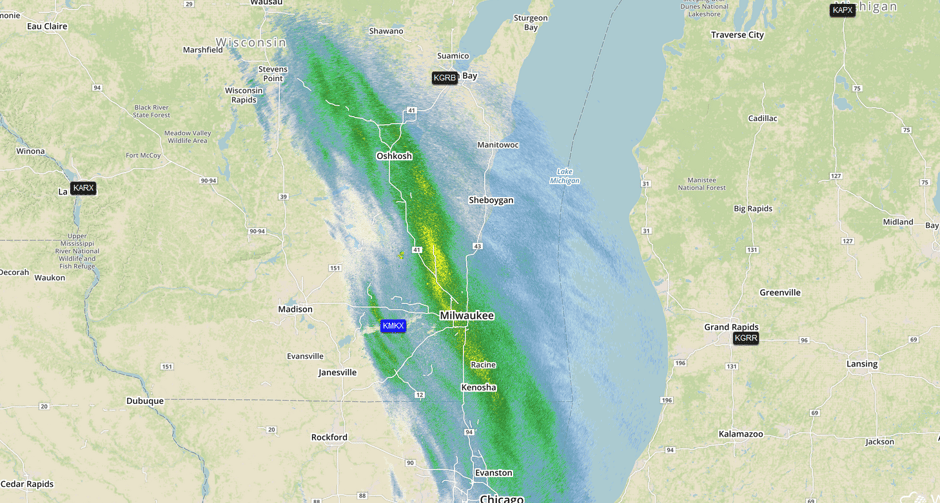 Radar 2:20pm CST
Major Cities in Region: International Falls, MN, Duluth, MN, Green Bay, WI, Detroit, MI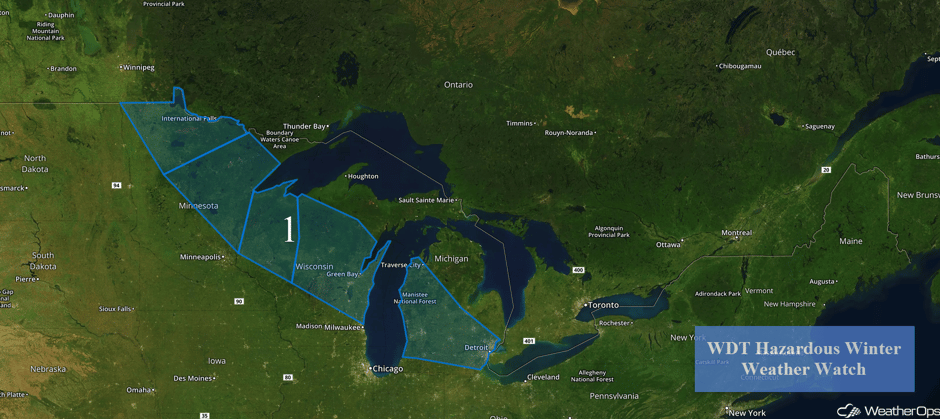 Region 1
Region 2
An upper level low is forecast to develop and remain nearly stationary over the region late Monday through Wednesday night, bringing a chance of significant snowfall to the region. Within the lower elevations, 6-8 inches of snow are expected with locally higher amounts in excess of 8-12 inches. In the higher elevations, 8-12 inches with isolated higher amounts in excess of 16 inches possible.
Major Cities in Region: Missoula, MT, Helena, MT, Billings, MT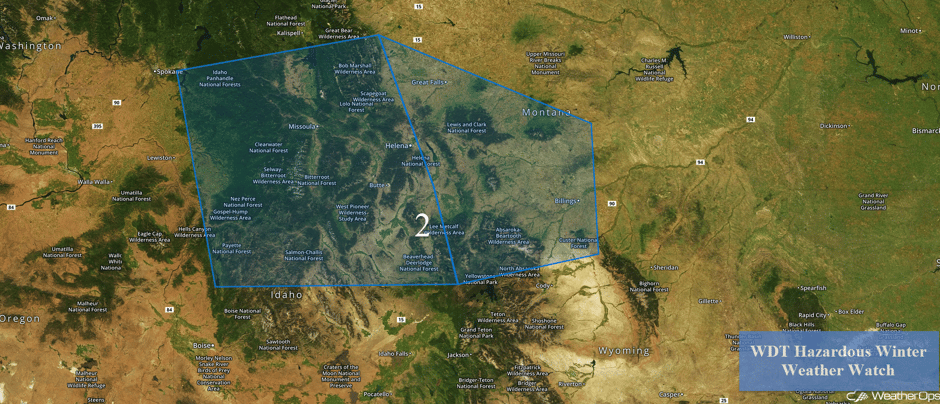 Region 2
A Look Ahead
Heavy to excessive rainfall is forecast across portions of northern California on Friday as an area of low pressure moves onshore. With the increase in moisture as well as the Pacific front, total rainfall accumulations of 2-4 inches of rain are forecast. Meanwhile, in the higher elevations of the Sierra Nevadas and Cascades, moderate to heavy snowfall may develop.
This is just a brief look at current weather hazards. We can provide you site-specific forecast information for the purpose of protecting your personnel and assets. Try a 7-day demo right away and learn how timely precision weather information can enhance your bottom line.