National Weather Summary for Friday, October 26, 2018
by David Moran, on Oct 26, 2018 10:02:23 AM
Thunderstorms are forecast across the Southeast on Friday as an area of low pressure develops over Georgia.
Thunderstorms for the Southeast on Friday
Snow Saturday and Sunday across the Northeast
Tropical Update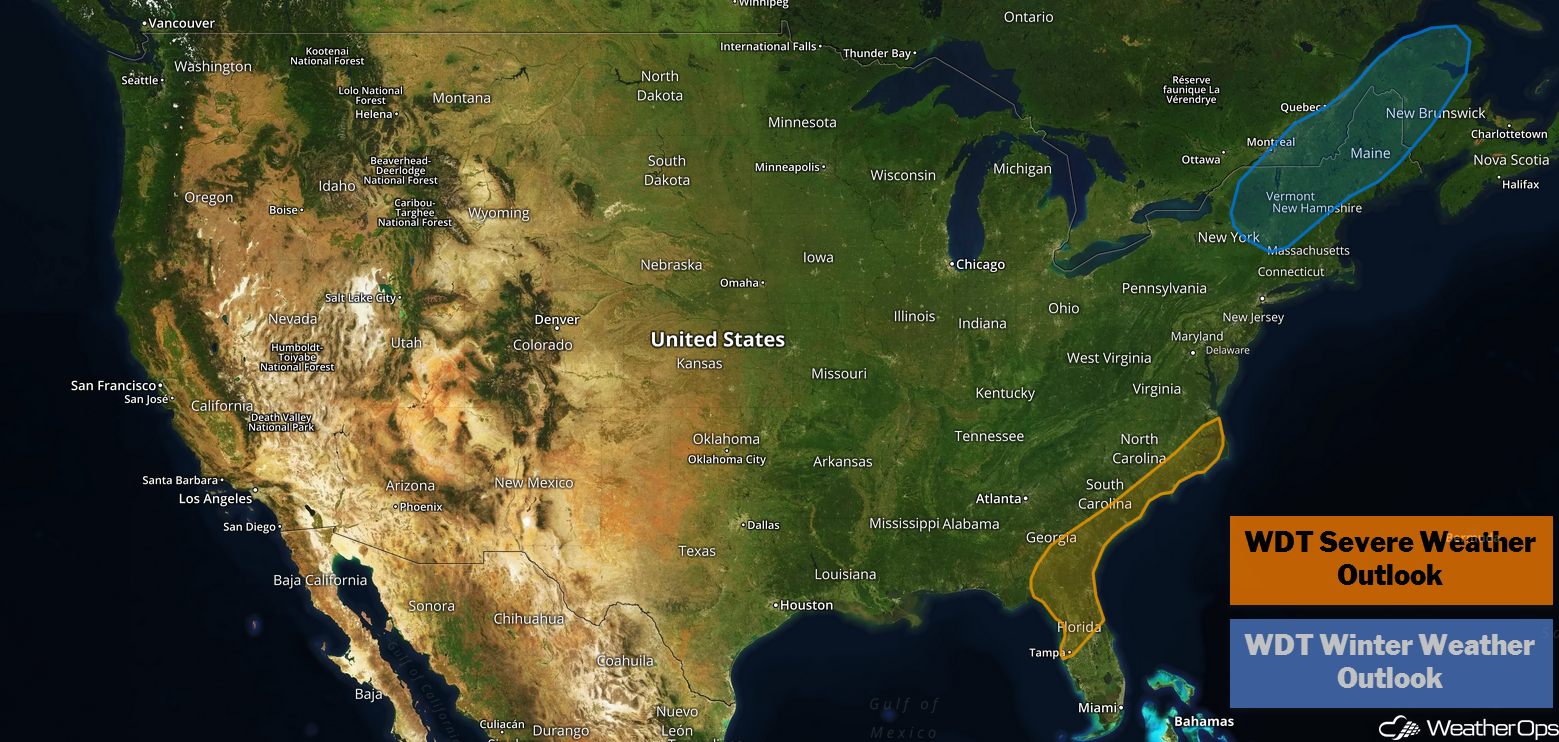 US Hazards
Thunderstorms for the Southeast on Friday
An area of low pressure will develop across southern Georgia this morning, and is expected to move northeastward along the coast. At the same time, an upper level trough will move across the region. Severe thunderstorms are expected along and just east of the low's track, where instability should be the greatest. The severe weather threat should end as the associated cold front moves offshore. Damaging winds will be the primary hazard, but an isolated tornado or two cannot be ruled out.
Major Cities in Region: Savannah, GA, Myrtle Beach, SC, Wilmington, NC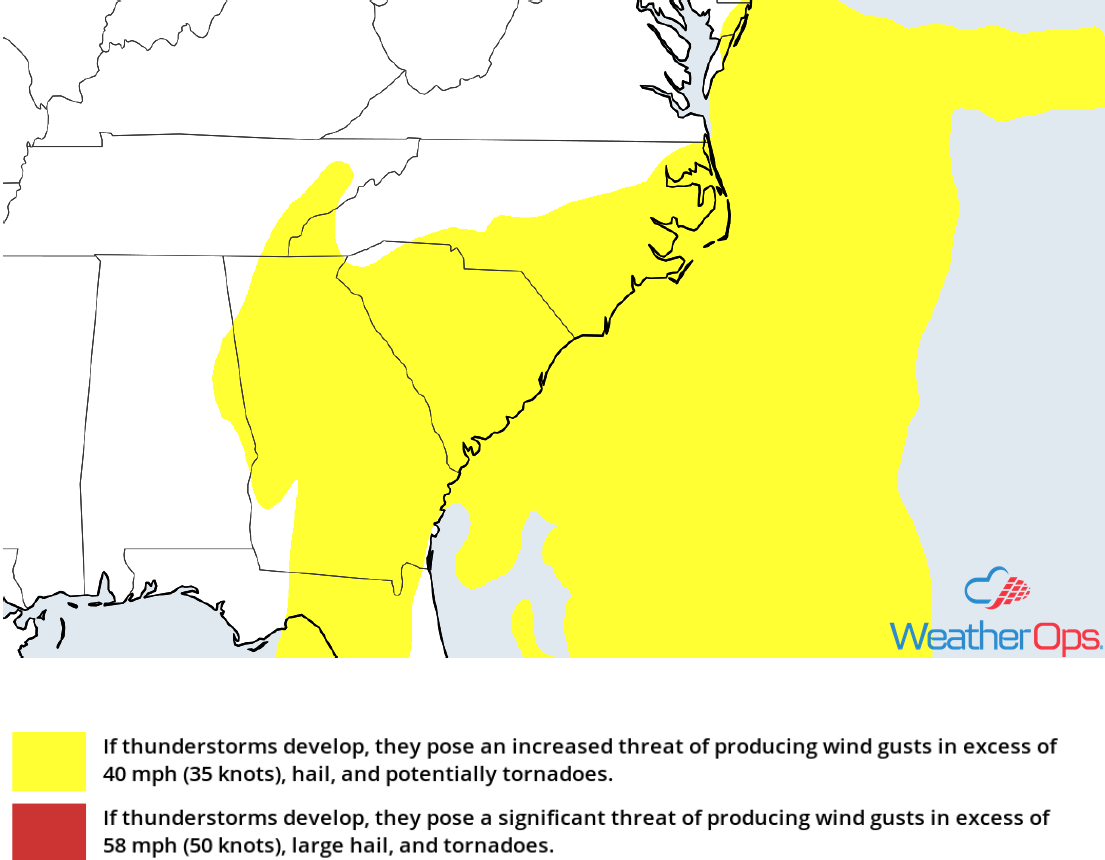 Thunderstorm Risk for Friday
Snow Saturday and Sunday across the Northeast
A large upper level trough will be moving slowly over the eastern US this weekend. The associated surface low will move northward along the East Coast over the next couple of days and strengthen. This low will produce a large area of precipitation; air should be cold enough north and west of the low for snow, sleet, and freezing rain to develop. Although amounts are dependent upon the path of the low and amount of cold air, 2-4 inches of snow are forecast across the higher elevations of Vermont and New Hampshire beginning Saturday morning. As the low moves to the northeast, snow will move into Maine later in the morning with 1-3 inches of snow expected. Ice and sleet accumulations may exceed 0.25 inch in some areas.
Major Cities in Region: Burlington, VT, Bangor, ME, Presque Isle, ME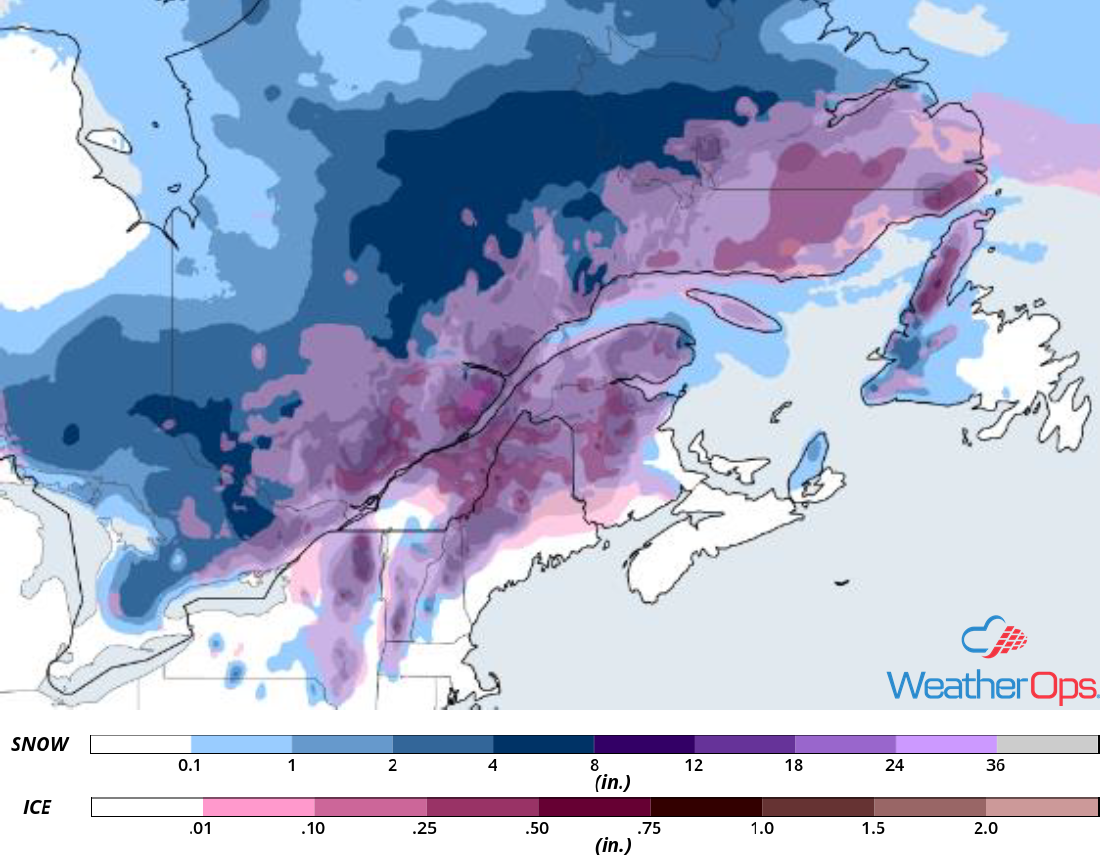 Snowfall Accumulation for Saturday and Sunday
Tropical Update
An area of low pressure located about 1200 miles east-northeast of the northern Leeward Islands has changed little in organization since last night. However, environmental conditions appear conducive for further development and this system will likely become a tropical or subtropical cyclone later today or tonight while it moves northward. After that time, it is expected to turn westward and remain well to the north or northeast of the Lesser Antilles through early next week.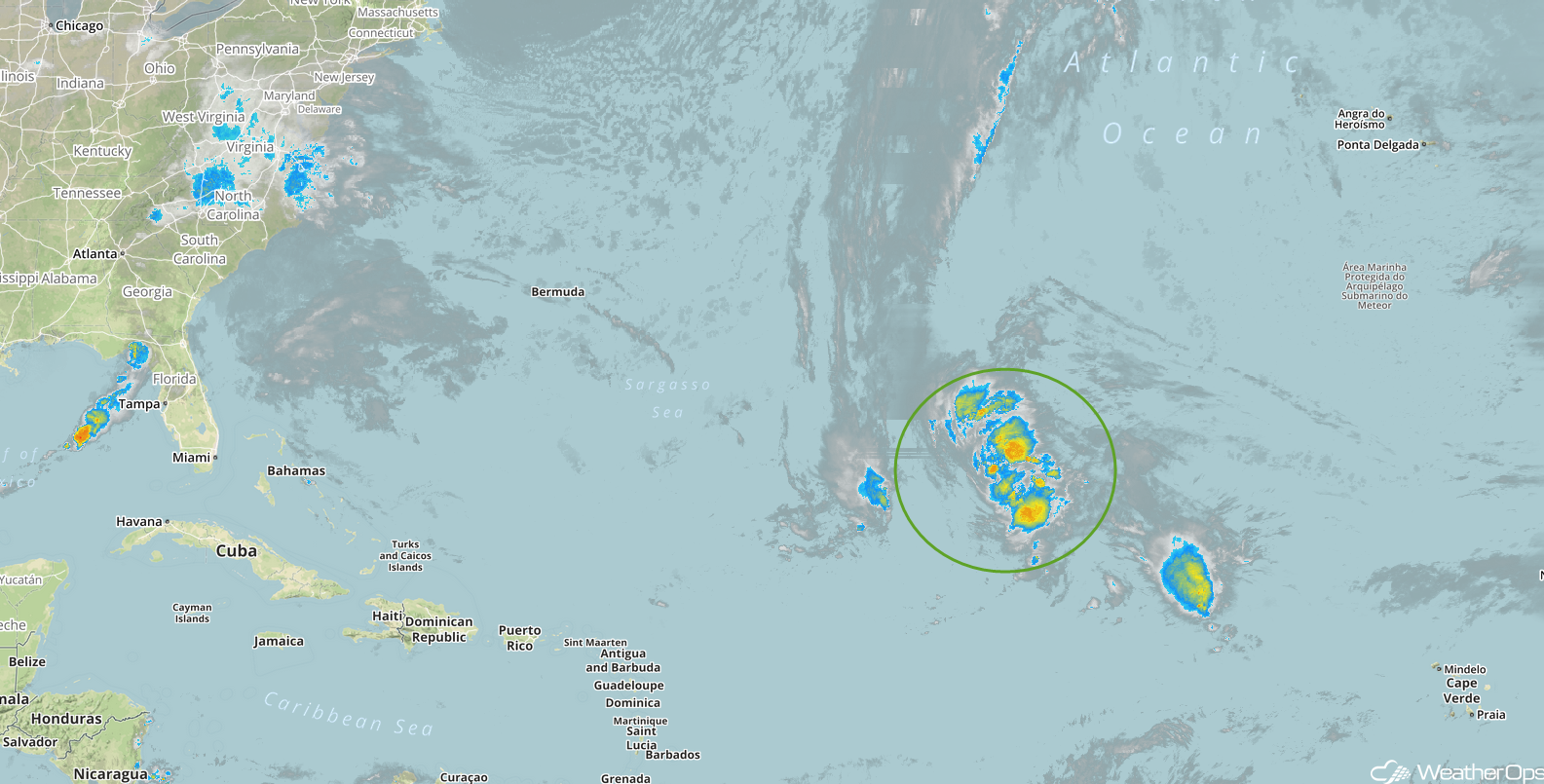 Enhanced Infrared Satellite
A Look Ahead
Snow is expected across the Northern Rockies on Monday as an area of low pressure moves eastward. As this system continues to move eastward on Tuesday, rain and snow are forecast across the Northern Plains and Upper Midwest. Moderate to heavy snow may develop across the Central Rockies on Wednesday as an upper level trough moves across the region. Heavy rain may develop across the Mississippi and Ohio Valleys on Thursday.