National Weather Summary for Friday, March 17, 2017
by Daphne Thompson, on Mar 17, 2017 10:36:24 AM
Below normal temperatures will persist along the East Coast today, though most areas will be several degrees warmer than in recent days. Stronger warming will continue across the middle of the country, with much of the Plains region seeing much above to well above normal temperatures today. Over the weekend, there is a threat of severe weather in the Midwest.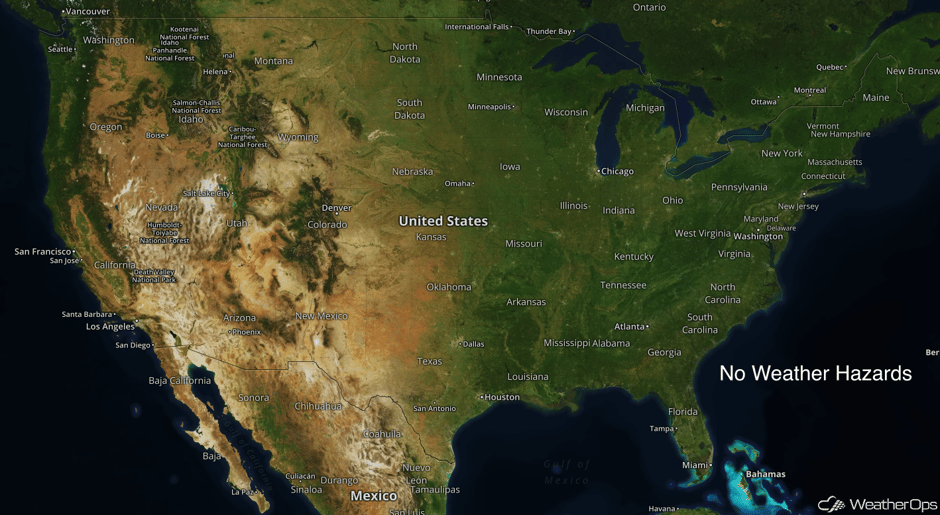 US Hazards
Strong to Severe Thunderstorms Possible Sunday for the Midwest
A trough of low pressure and a frontal boundary will move across the Midwest on Sunday from a strong low pressure system moving through Canada, with good moisture return and instability expected across the region. A low-level jet moving through with this system will promote good wind shear to be present as well, causing a risk for severe weather. Marginal to perhaps some large hail is the main threat, with these strongest storms expected during the evening to overnight hours.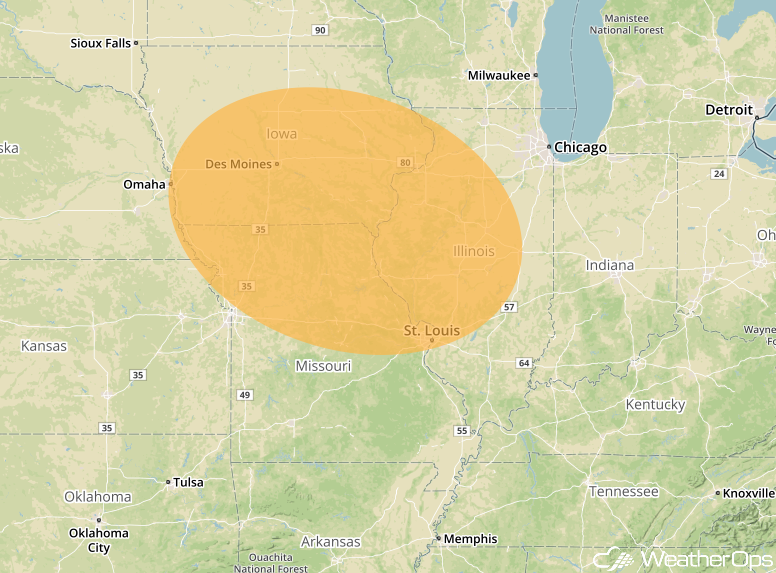 Severe Weather Threat for Sunday
A Look Ahead
A complex system is expected to take shape across the Central US on Wednesday and Thursday of next week, with the potential for multiple types of precipitation across the region, but an overall low risk of hazardous weather currently expected. Models are not in good agreement on the strength and timing of this low as it forms across the Central Plains and then moves into the Midwest. Areas of thunderstorms across the South-Central US are expected with some light snowfall possible further north across the North-Central US. As of now, severe weather is unlikely and significant accumulations of winter precipitation are not forecast. However, this system will be monitored over the coming days as models come in better agreement on its formation.
This is just a brief look at current weather hazards. We can provide you site-specific weather forecast information for the purpose of protecting your personnel and assets and to assess your weather risk. Try a 7-day demo right away and learn how timely precision weather information can enhance your bottom line.