November Has Tornadoes Too!
by Daphne Thompson, on Nov 16, 2015 11:01:04 AM
It's mid-November and if you're like me then you are probably starting to think about Thanksgiving. You might be wondering how long it will take to defrost the turkey or what will be for dessert? I bet you're not thinking about severe weather and tornadoes, but if you live in Texas or Oklahoma then you should be!
While many consider Spring the time to be alert for tornadoes, most people don't realize that Fall is a secondary peak of severe thunderstorms. The number of tornadoes occurring in November, on average, doesn't compare to May, but any tornado is bad news when it causes damage to your property.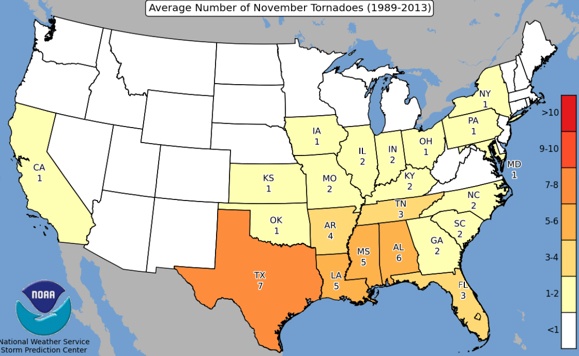 The worst November tornado outbreak, in recorded US history, occurred November 21-23, 1992. Multiple states encountered large hail, damaging winds and 96 recorded tornadoes. There were 26 fatalities, more that 600 injuries and over $300 million in damage.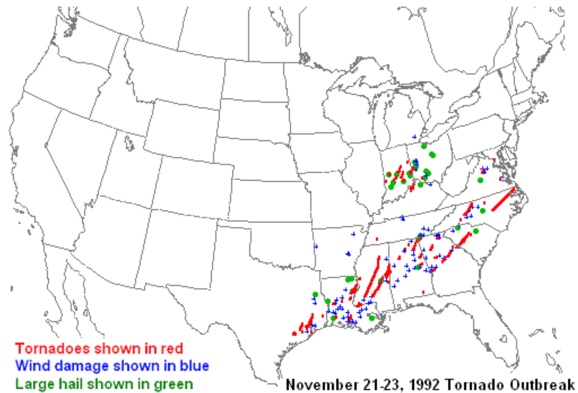 There is a threat today of severe storms, expected to start in the late afternoon to early evening. A line of thunderstorms, forecast to contain tornadoes, damaging winds and large hail, will move east across parts of Texas and Oklahoma. The NOAA Storm Prediction Center has issued an "enhanced" risk for this area, or a level 3 on a scale of 1-5. A higher number on this scale means a higher risk of significant weather. The map below is taken directly from our WeatherOps decision support system. The area within the brown circle indicates where the greatest risk of tornadoes today will be.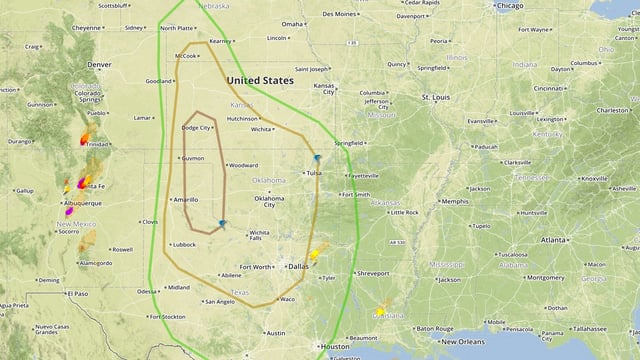 It is important to stay weather aware, especially since this storm system will be occurring mainly after dark. Let our WDT WeatherOps team help you be prepared for severe weather events. Our trained forecasters can send you hazardous weather forecasts, lightning proximity alerts as well as severe weather alerts. Contact us for more information.