North Carolina Floodwaters Continue to Rise
by Daphne Thompson, on Sep 17, 2018 2:28:09 PM
While Florence may have moved away, the water is still rising across North Carolina. Towns are cut off by floodwaters, and people continue to be rescued from their homes. While the rain may be over, the damage will continue to mount.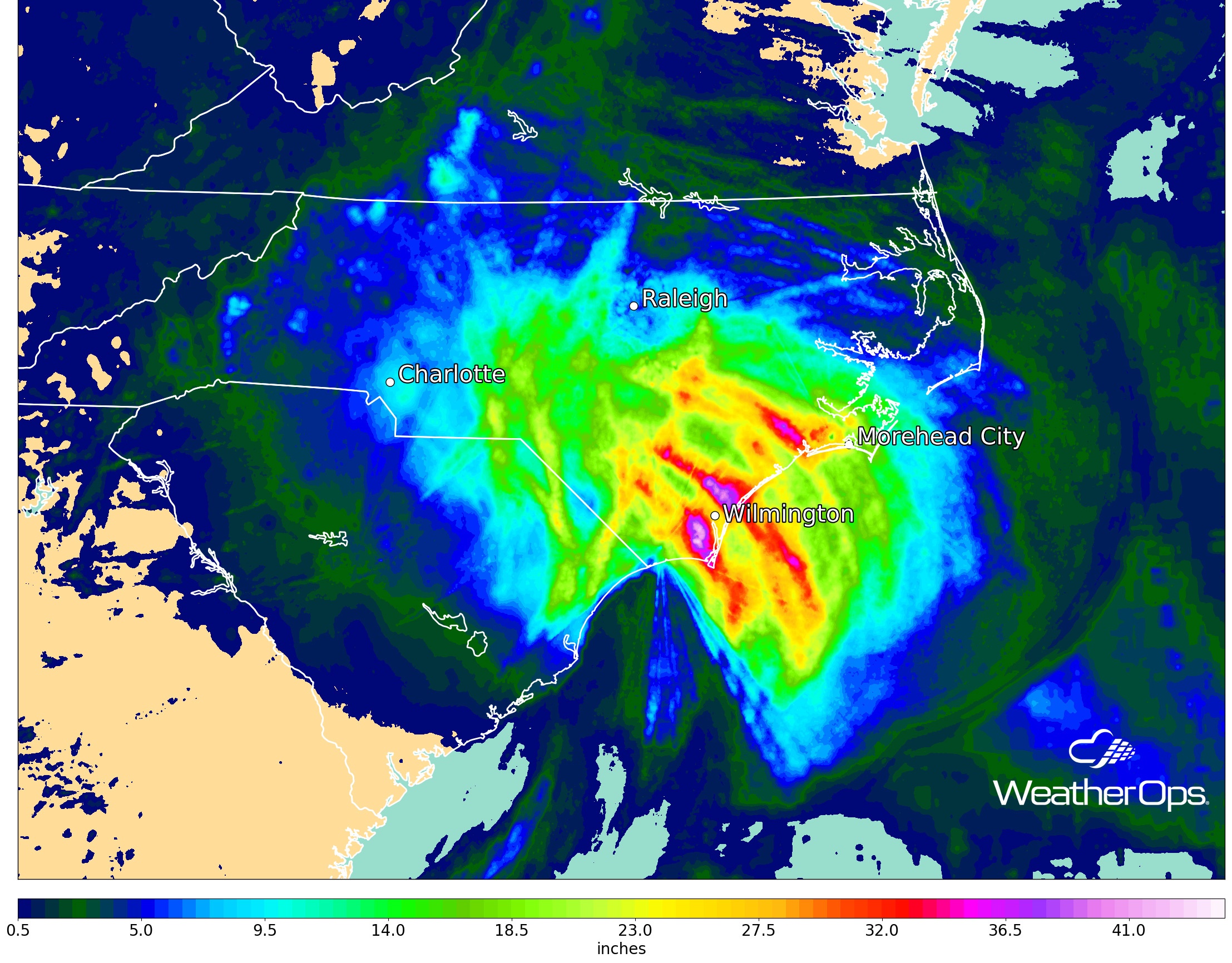 Many locations in North Carolina have recorded over 25 inches of rainfall. Not only did the storm surge cause significant problems, but as the rivers rise, the destruction will continue. Some rivers are projected to reach record crests and remain at those levels for multiple days. Here are some images of what water can do.
Reddit post shows a before and after of a road in Surf City, NC: https://t.co/Pbb1OzxEwh#Florence pic.twitter.com/UoBM7HH7OI

— Sean Breslin (@Sean_Breslin) September 17, 2018
Doing a survey of storm surge on North Topsail Island #Florence #ncwx pic.twitter.com/uAY09hzN5t

— NWS Newport/Morehead (@NWSMoreheadCity) September 17, 2018
Watch @nc_governor Roy Cooper provide the latest information on response and recovery to #Florence live here at noon https://t.co/PSL1OWphuz pic.twitter.com/q9fFOV0qez

— NC Emergency Managem (@NCEmergency) September 17, 2018
Stoney Creek Plantation in Leland, NC on the Morgan Branch of Town Creek has devestating flooding from #HurricaneFlorence @JimCantore @StevePetyerak #ncwx pic.twitter.com/Z4jtnLNw36

— Charles Peek (@cpeek7) September 17, 2018
Awful. This is Hwy 145 north of Chesterfield. Bridge gave out. Sheriff says Truck driver is ok. pic.twitter.com/ijnzQCckuA

— Greg Suskin (@GSuskinWSOC9) September 17, 2018
At 8:45am, the NE Cape Fear River at Burgaw rose to 22.54 ft which broke the record from Hurricane Floyd of 22.48 ft set in 1999! The river will continue to rise in the coming days (currently at 22.83 ft). Stay safe, river flooding is still a major concern! pic.twitter.com/Y3DKxCIQEw

— NWS Wilmington NC (@NWSWilmingtonNC) September 17, 2018
Along with the flood waters come other hazards, such as the piles of floating fire ants. Even worse are the numbers of people in these areas who do not have flood insurance. With so many homes and businesses under water and roads and bridges washed out, rebuilding will take a long time.
Millions and millions of fire ants forming islands and floating on flood waters. #HurricaneFlorence pic.twitter.com/iLZoMugmZI

— Gadi Schwartz (@GadiNBC) September 17, 2018
Radar-derived precipitation estimates for #Florence overlaid with #NFIP Take-Up Rate as a percentage of county housing units. Less than 1% of homes have #flood #insurance in inland counties. Florence is an economic catastrophe for the region, and it's not over yet. #NCwx pic.twitter.com/WBaZsjBLTd

— Mark C. Bove (@MarkCBove) September 16, 2018
It is not the winds of a hurricane that should concern people the most. Many more people die from the flood waters. If you have evacuated, it is not time to head home yet. Many major roads in North Carolina are closed. And never drive around a barrier, they are there for a reason. High waters can easily wash a car away, and even if the water appears shallow, it is not always possible to know if that road or bridge still exists beneath.