WeatherOps Commander Releases Enhancements
by Daphne Thompson, on Jun 23, 2016 10:56:37 AM
Norman, OK, June 23, 2016 —Weather risk and analytics leader Weather Decision Technologies, Inc. (WDT), has released enhancements to WeatherOps Commander 3.0. The new features include incorporation of our Futures forecast products, simplified alert customization and a complete conversion to a new Interactive Map with a fresh design and clearer display.
In addition, the following updates are being highlighted:
Futures forecast products for Days 1-15 and Days 16-30 are now available inside Commander (15-Day Free Demo being offered)
Ability to specify the types of WDT WeatherOps Forecaster issued alerts you receive via e-mail, SMS or the WeatherOps Mobile App
Toggle between cloud-to-ground and cloud-to-cloud lightning strikes
New Interactive Map now includes RadarScope high resolution single-site radar data which shows better weather details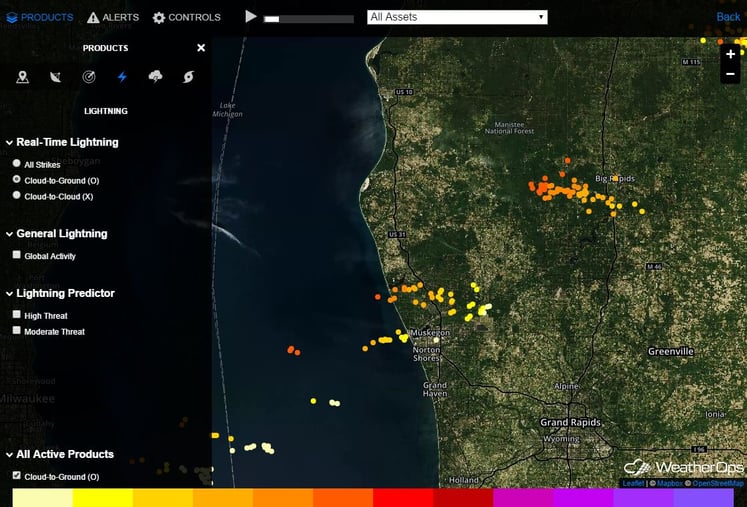 "I'm excited to give our WeatherOps customers the capability to configure which types of WDT alerts they will receive for each of their assets and to rollout our new interactive weather map," said Zach DuFran, WDT's WeatherOps Product Manager. "We strive to meet our clients' needs and will continue to make improvements to Commander."
Availability
WeatherOps Commander 3.1 is available now for current customers at https://weatheropscommander.com. Non-customers may visit http://info.wdtinc.com/weatherops-7-day-demo for a free 7-Day demo of WDT's flagship asset protection platform.
About Weather Decision Technologies®, Inc.:
Headquartered in Norman, Oklahoma, U.S. Weather Decision Technologies, Inc. (WDT) provides organizations with weather analytics and decision support on a global scale. The company utilizes big data solutions to develop and provide weather analytics such as hazardous weather detection and prediction, high resolution forecasts, decision analytics, content for mobile apps as well as interactive mapping. WDT employs the world-renowned WeatherOps® forecast team, staffed by experts who provide global asset protection and commodities trading decision support. Be it asset protection, positioning of goods and services ahead of weather or as response to weather, or simply warning the general public of impending adverse weather, WDT has a product to fit any need.