New Suggestions from Lightning Safety Toolkit Put Into Action at NCAA Golf Championships
by Renny Vandewege, on May 21, 2018 2:42:59 PM
WeatherOps is proudly assisting the NCAA Division I Golf Men's & Women's Championships at Karsten Creek Golf Club, in Stillwater, Oklahoma from May 16-30. Saturday, May 19th provided one of the first opportunities to utilize the new updates from the US National Weather Service (NWS) Lightning Safety Toolkit. Namely, that large venues may continue their activities outside of the standard 30-minute lightning delay if the threat has diminished and they are consulting with a professional meteorologist that has access to real-time lightning data.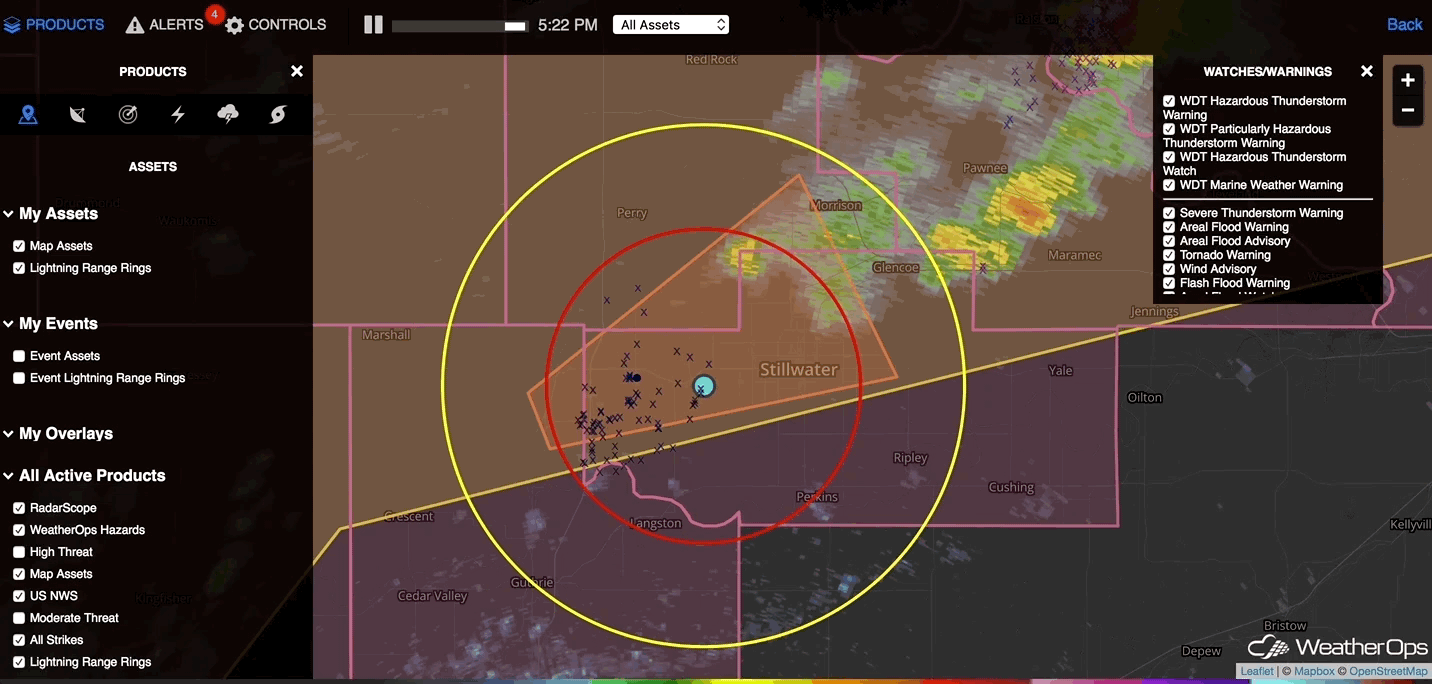 A thunderstorm developed near of Karsten Creek and was moving northeast at 35 mph with a second strong thunderstorm quickly approaching from the west. As the second storm moved overhead, radar trends indicated it was decaying, confirmed by a lack of lightning. In assessing short-term model guidance and satellite, WeatherOps meteorologists suggested that the threat of lightning at the venue had ended, despite 15 minutes left on the 30-minute clock.
The NCAA committee met on-site armed with this information and decided it was safe to continue the event and allowed play to resume and the second round to be completed before daylight ended. This real-world example proves the updates to the NWS Lightning Safety Toolkit are a welcomed addition and WeatherOps is prepared to help clients make these decisions.