Naming Tropical Storms and Hurricanes
by Daphne Thompson, on May 25, 2017 3:02:56 PM
With Atlantic Hurricane season beginning on June 1, do you know why we name hurricanes? The strategies used to get the job done have changed multiple times since the foundation of the United States. After all, naming tropical storms and hurricanes can become tricky when more than one is present simultaneously.
In the days of the thirteen colonies, naming tropical storms and hurricanes solely depended on the saint's day upon which the storm hit. It is unknown whether or not the saints would have been honored by having their names associated with natural disasters... By the early 20th Century, the convention was improved by tracking them by their numerical order within each year and their latitudinal and longitudinal coordinates.
The procedure was completely revised by the World Meteorological Association, which became an appendage of the United Nations in 1950. Three years later, the use of female names began in the Eastern North Pacific. The change fixed the challenges relating to complicated names and referring to multiple storms existent in a region. Names of males were added in 1978. A year later, the system was adopted for the North Atlantic. Naming storms with human names increases community preparedness by making weather alerts more personable, thus enhancing interest. It also increases general awareness by reducing confusion related to identifying and locating tropical activity.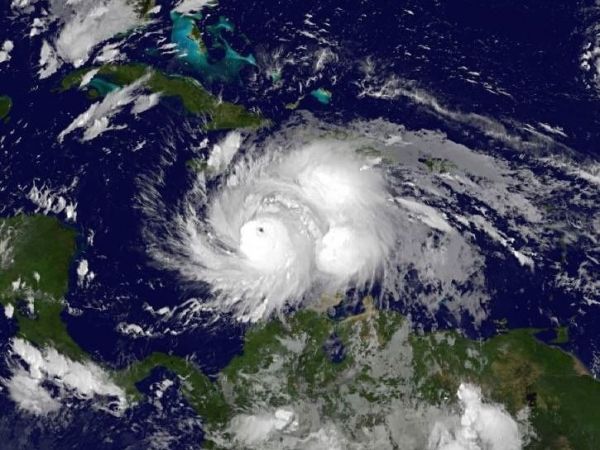 Atlantic hurricanes rotate the usage of a six year list of masculine and feminine names. Since it was tricky or impossible to generate rosters from five of the letters, only twenty-one are used. In the event of more than twenty-one named systems in a year, Greek letter usage begins. The Eastern and Central North Pacific have their own lists of names and naming conventions.
Matthew and Otto Retired
Out of respect for the victims of, and damages from, tropical storms and hurricanes, names are retired if they become notably deadly or costly. The WMO Tropical Cyclone Committees decided this during their annual meeting the following year.
With a death toll of 585 people and causing over $10 million in damage, Matthew was plenty costly and deadly to be forever remembered on the list of retired tropical systems. After growing to a Category 5, Matthew caused devastation plowing into southwestern Haiti as a Category 4 and the flooding of the Carolinas. Striking Central America, Otto was the last named storm of the 2016 Atlantic season. As a Category 3 storm, it passed over Costa Rica causing 10 fatalities due mainly to flash floods and landslides.
Hurricane Matthew and Otto join the list of eighty-two names that have already been retired. Martin and Owen are now the replacement names we will see in 2022, when the 2016 list comes around again.
Are You Prepared?
WDT's forecast for the 2017 season in the Atlantic Basin calls for 10-12 named storms, 4-6 hurricanes, and 1-2 major hurricanes. And while the season doesn't officially begin until June, the first named storm, Tropical Storm Arlene, formed back in April. The single largest environmental threat to offshore and coastal assets is tropical weather. WeatherOps can help your organization become better prepared for any storms that may affect you tools such as our Tropical Daily Planner, Active Storm Advisory, and other products. Get the best information first using our Tropical Decision Support and be ready for the upcoming hurricane season. If you want to know more about what to expect, view our 2017 Hurricane Season Outlook webinar today.