Major Hurricane Willa to Eventually Affect South Texas
by Daphne Thompson, on Oct 22, 2018 2:38:31 PM
Hurricane Willa is now a category 5 storm with winds of 160 mph. While currently in the Pacific Ocean and expected to hit the west coast of Mexico, its remnants will cause issues for South Texas and the Gulf of Mexico.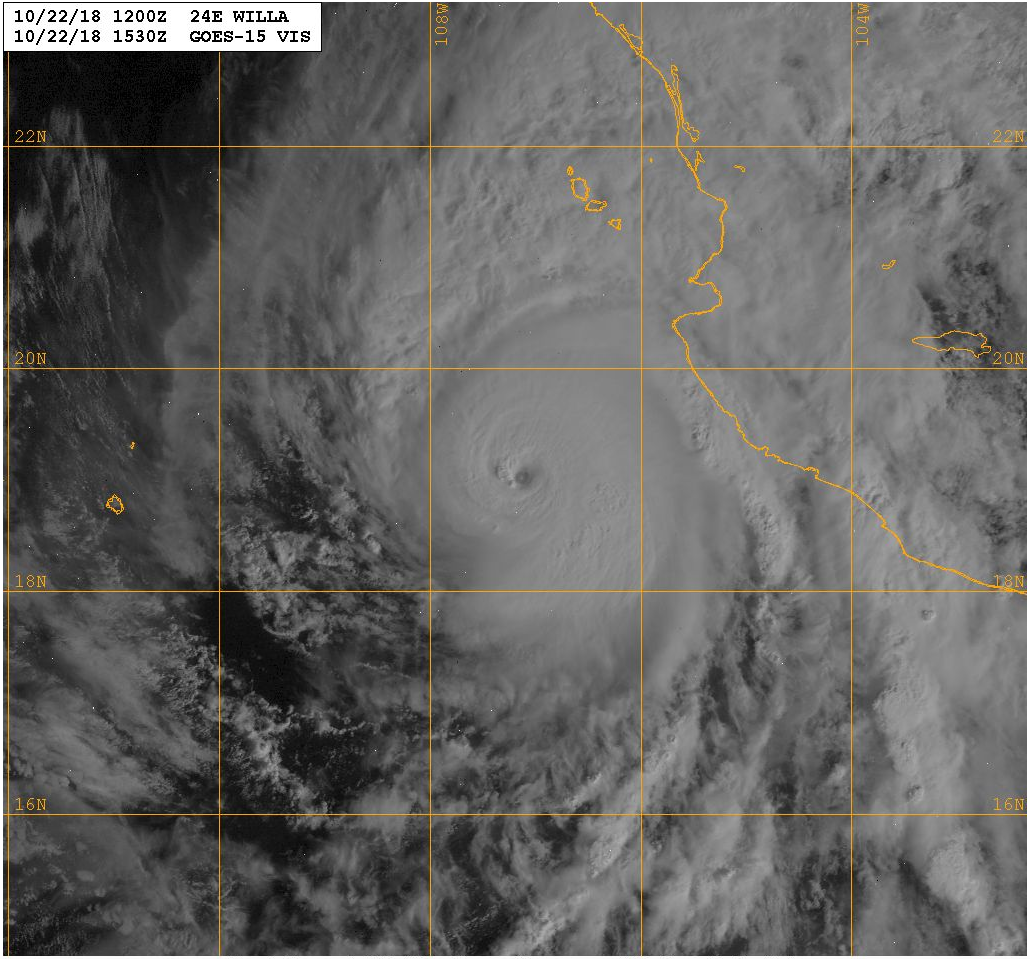 Willa has quickly strengthened as it approaches land. At this time, it is expected to make landfall Tuesday near Escuinapa de Hidalgo in the Mexican state of Sinaloa, an area with many coastal resorts. Afterward, the forecast track heads towards the southern tip of Texas.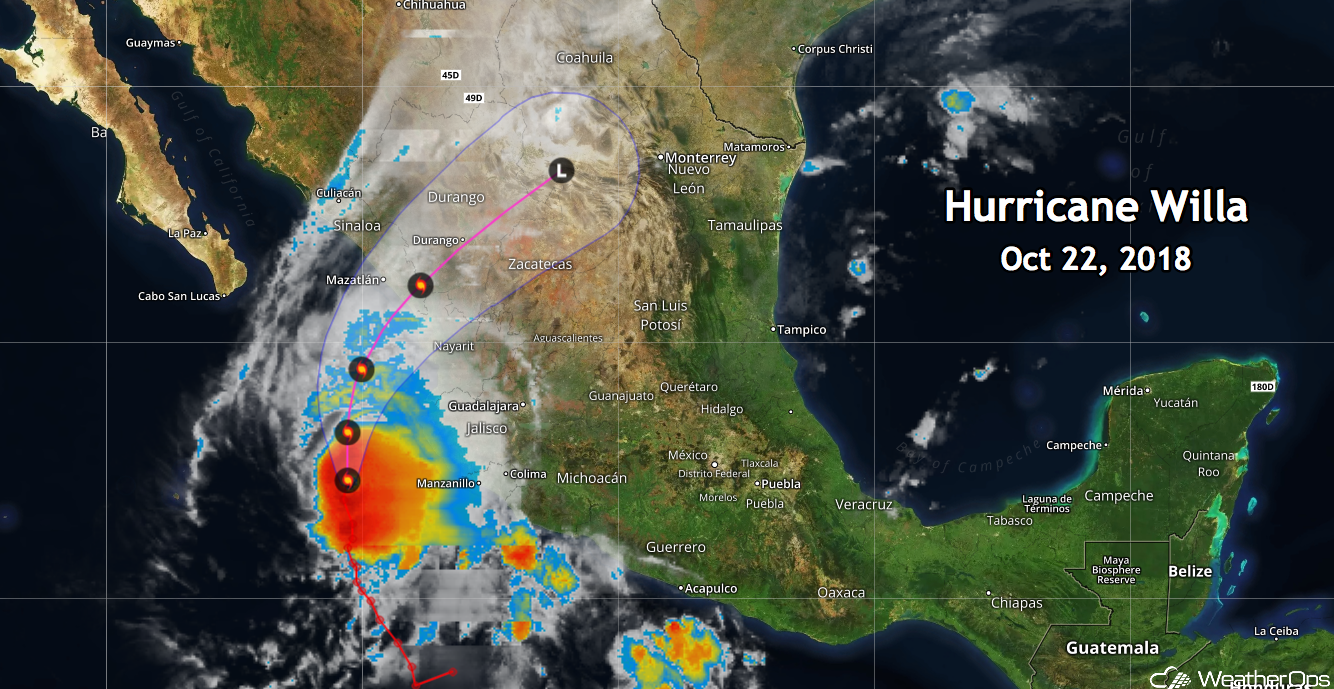 As the remnants of Willa pass over the Sierra Madre range, the system will weaken significantly. And while the low-pressure center will no longer be tropical, the associated moisture will make it to Texas. Heavy rain is forecast from Laredo towards San Antonio through the end of the week. Areas that are still saturated from recent rains may get an additional 2-3 inches, with higher totals possible, which could lead to renewed river flooding.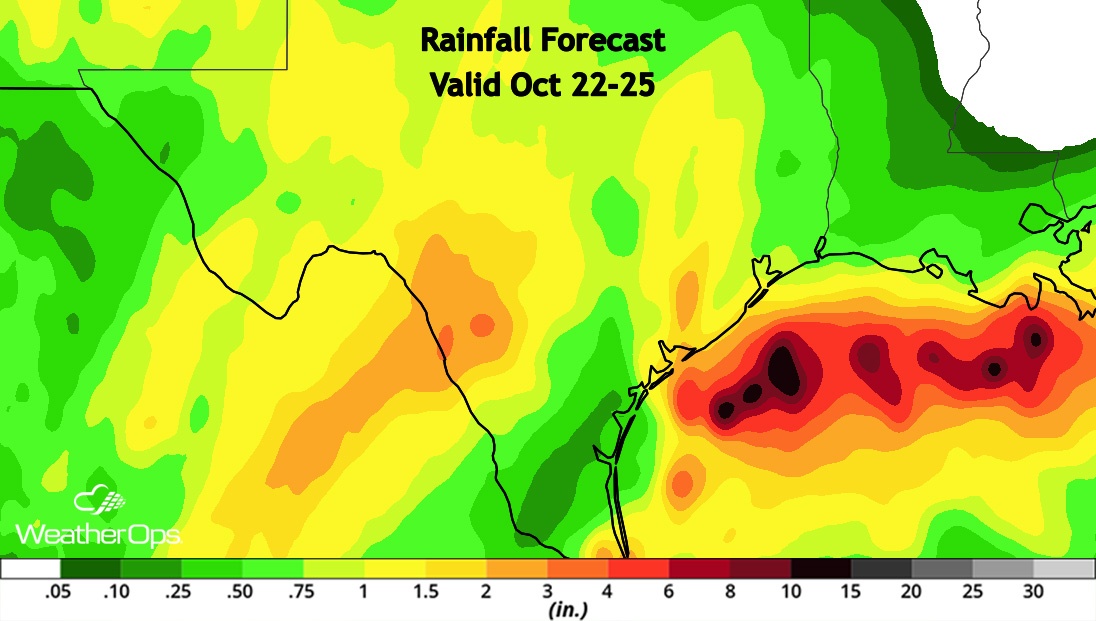 The low-pressure may make it in into the Gulf of Mexico, but there is some uncertainty about its strength and whether it will remain offshore. Should it move over water, assets in this area will need to remain aware of weather conditions.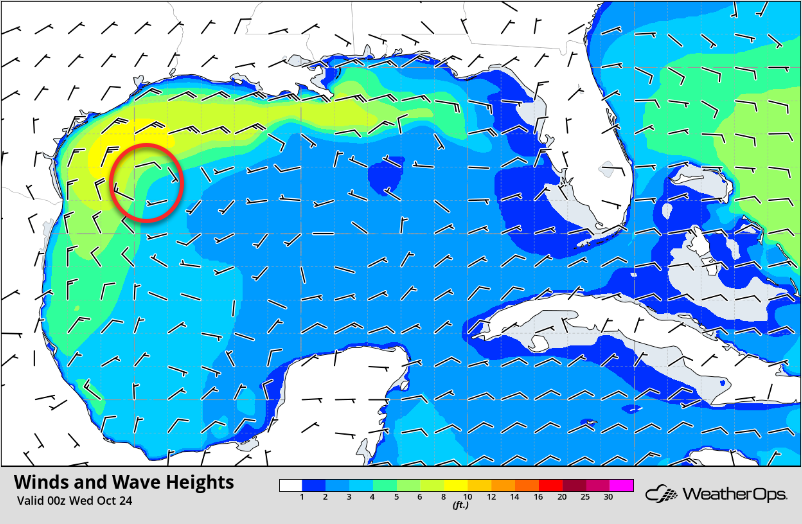 Pacific Hurricane Season officially ends on November 30. With the formation of Willa, only three more names remain on the list (Xavier, Yolanda, and Zeke), and there is still over a month to go. If more tropical storms form after this, they will be named using the Greek alphabet. This occurred in the 2005 Atlantic season when an additional six storms formed.
10/23/18 UPDATE: Willa is now a cat 4 hurricane with max winds at 130 mph.