Hurricane Lane Forecast to Impact Hawaiian Islands
by Daphne Thompson, on Aug 21, 2018 3:00:46 PM
Lane is now a high end, category 4 hurricane with wind speeds of 155 mph. Although it has been cruising westward in the Pacific Ocean, the forecast has it turning northwest and impacting the Hawaiian Islands. Hurricane watches are currently in effect for Hawaii County and the County of Maui.
While Hurricane Hector passed south of Hawaii, Lane is expected to brush most of the island chain. If it does not directly impact one of the islands and stays offshore, there will still be issues. The current forecast brings Lane close enough to the Hawaiian Islands to experience tropical storm force winds in many locations from the Big Island to Ni'ihau starting on Thursday and lasting into the weekend. Hurricane force conditions will be possible over the northern Hawaiian Islands late Friday into the weekend. In addition to damaging winds, dangerous surf will begin Wednesday and last into the weekend. Heavy rainfall to extreme rainfall is becoming more likely, as well. Multiple inches of rain will be possible across the state which may lead to life-threatening flash flooding in some areas.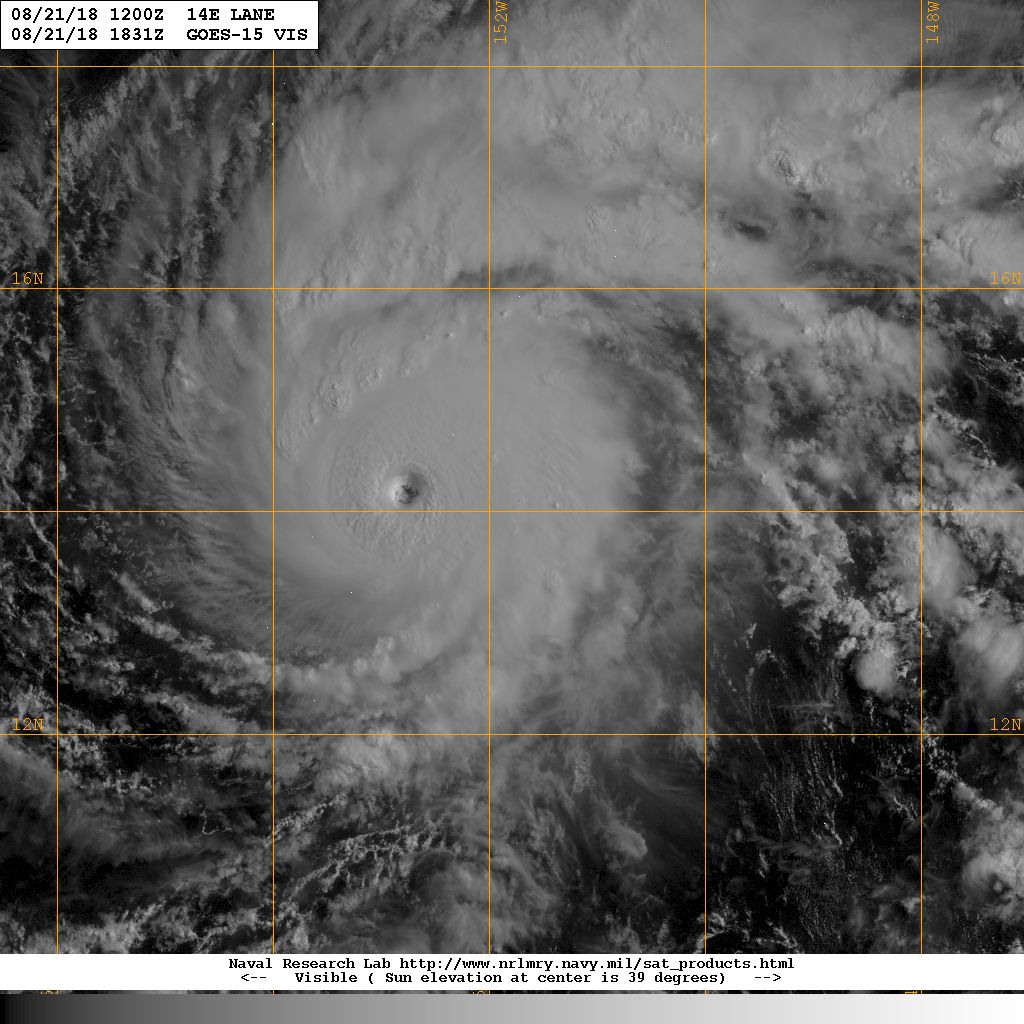 Lane strengthened into a major hurricane due to a favorable environment characterized by low wind shear and warm sea surface temperatures. Slight fluctuations in intensity will be possible throughout Tuesday but conditions are not expected to change significantly. As this hurricane begins to turn northward on Wednesday into Thursday, wind shear will begin to steadily increase and will be the main factor in the gradual to steady weakening trend. As the cyclone approaches the Hawaiian Islands Friday morning, the intensity will be reduced, however, will still be at hurricane strength.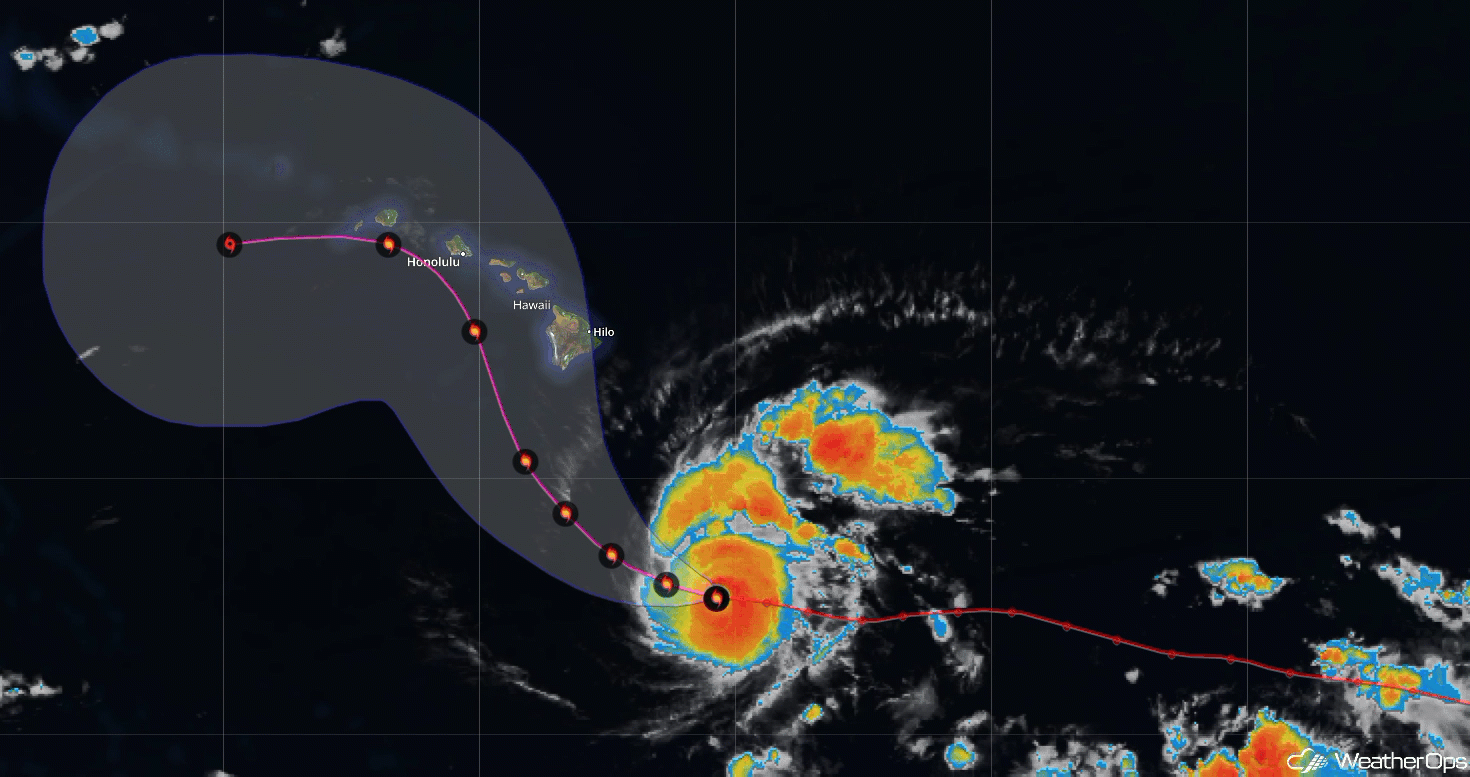 The Atlantic Hurricane season has been quiet compared to that of the Pacific, but it is just now approaching the active period. Late August to mid-September is the peak of Atlantic sea surface temperatures and also that of tropical cyclones in this basin. This year, a large high-pressure area has moved cooler waters into the topics where many hurricanes are born. However, the Gulf of Mexico is warmer than average and a storm moving into this area could intensify quickly. You can learn more about what to expect by listening to our mid-season update.
While those on the Gulf and East Coast aren't currently at risk, it is still essential to be prepared and know the dos and don'ts when a hurricane threatens. Those living or vacationing in Hawaii need to pay heed to emergency officials and evacuate when requested. Any companies with interests across the state should closely monitor forecasts and have plans in place should Lane cause a significant impact.