Here Comes Spring and the North Indian Tropical Cyclone Season
by Daphne Thompson, on Mar 21, 2018 2:34:13 PM
A weak area of low pressure (Invest 90B) formed a couple of hundred miles southwest of Sri Lanka last week, serving as a good reminder that the North Indian Ocean tropical cyclone season is just around the corner. Conditions become more favorable during spring as the northeast monsoon weakens in response to warming temperatures and weakening high pressure over Asia. The North Indian Ocean typically experiences tropical cyclones between April and December, with two peaks in May and November. There is a notable split in the season with little to no tropical cyclone activity during the summer months due to the influence of the southwest monsoon.
During spring, the region enters a transitional period between the northeast and southwest monsoons. Winds decrease and begin to turn southwesterly over the western Bay of Bengal as the surrounding land masses warm and low-pressure areas start to develop. As the season progresses, the monsoon trough advances northward bringing the return of the southwest monsoon and the rainy season. The Southwest Monsoon typically reaches Sri Lanka by May 25 and southern India by the beginning of June. The threat of tropical cyclones increases through May before persistent strong southwesterly winds become established from Somalia eastward across the Bay of Bengal.
At present, considerable dry air from northern India is still moving across the area. This mid-level dry air significantly limits the potential for thunderstorm development over the northern Bay of Bengal and the Arabian Sea.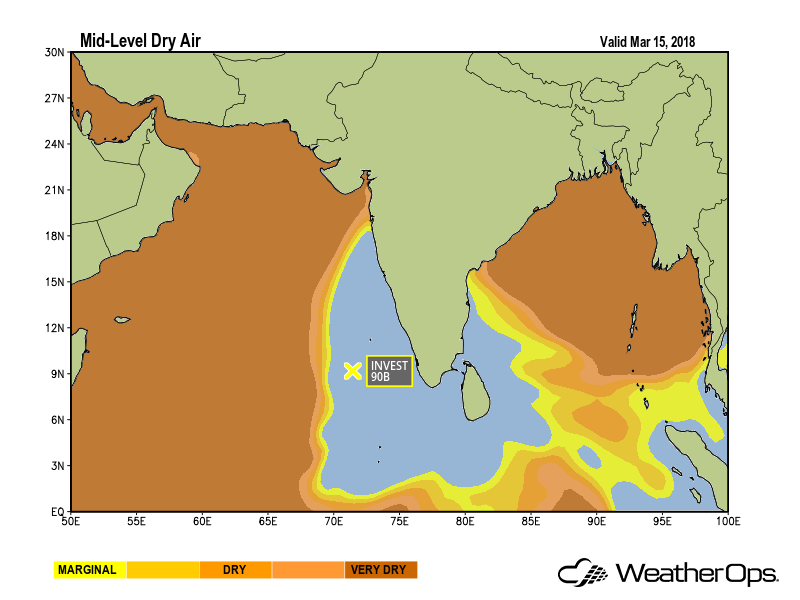 Last year, the season got off to an early start with Cyclonic Storm Maarutha developing east of Sri Lanka on April 15. Maarutha tracked northeastward over the next couple of days and made landfall over Myanmar on April 17 with maximum sustained winds of 45 mph. The next storm, Severe Cyclonic Storm Mora, didn't develop until May 28 and made landfall near Chittagong, Bangladesh near hurricane strength. Maarutha and Mora were the only two cyclones to form over the Bay of Bengal before November, and the year ended with only three tropical cyclones. On average, four tropical cyclones formed in this basin each year between 2007-2017.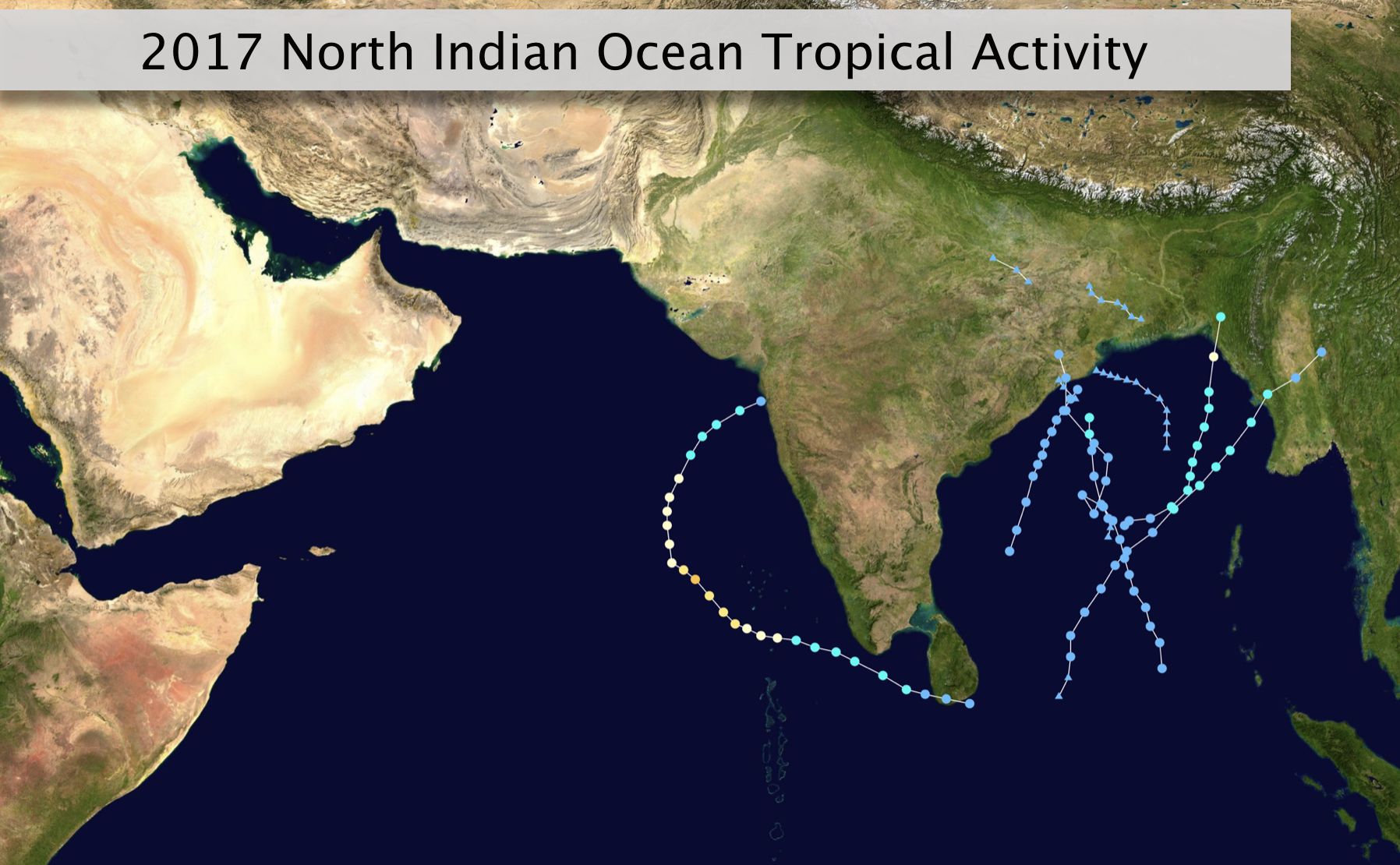 It's essential to monitor any area of low pressure that develops during the transition periods between seasonal monsoons. These low-pressure centers form in regions of low to moderate wind shear and warm sea surface temperatures and can result in the gradual formation of a depression or cyclonic storm. In the Bay of Bengal, the majority of depressions and cyclonic storms that form will make landfall. As a result, coastal areas in this region are likely to experience heavy rainfall and flooding.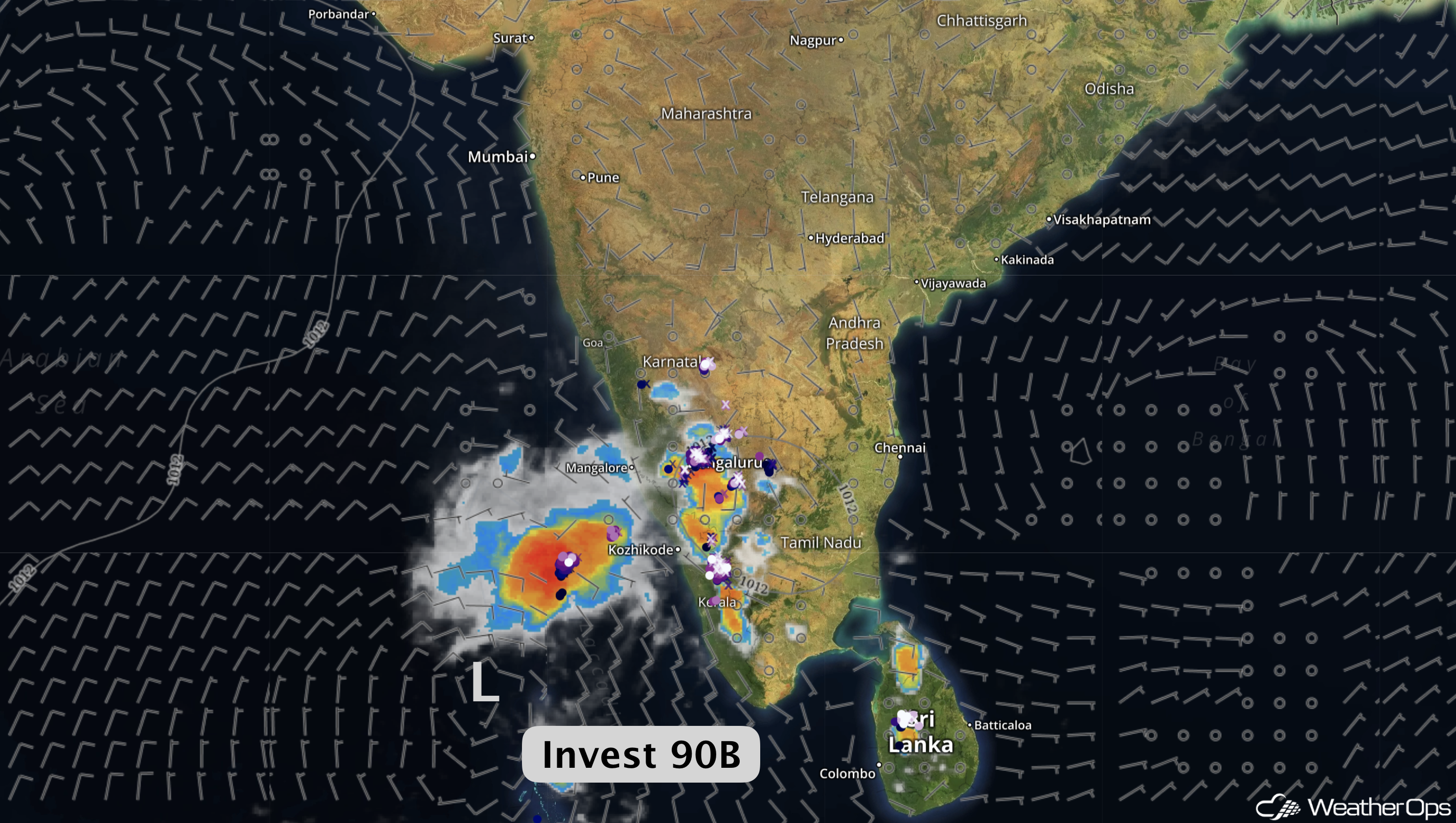 Depending on the atmospheric pattern over the region, tropical depressions and cyclonic storms can develop and move inland in just a few days. Therefore, it is critical to receive tropical cyclone outlooks and tracking information for these potential threats well in advance. WeatherOps meteorologists produce a North Indian Ocean Tropical Daily Planner that provides customers an assessment of the current tropical environment and potential for tropical cyclone development during the upcoming five days. A threat briefing is also offered for any tropical lows with at least a 20% chance of developing into a tropical cyclone.
WDT customers can monitor short-term trends using local surface observations, satellite and real-time lightning data in our interactive WeatherOps Display in Commander. Once Active Storm Advisories commence, customers can view the latest track and intensity forecast, wind radii, and tropical warnings in the same view.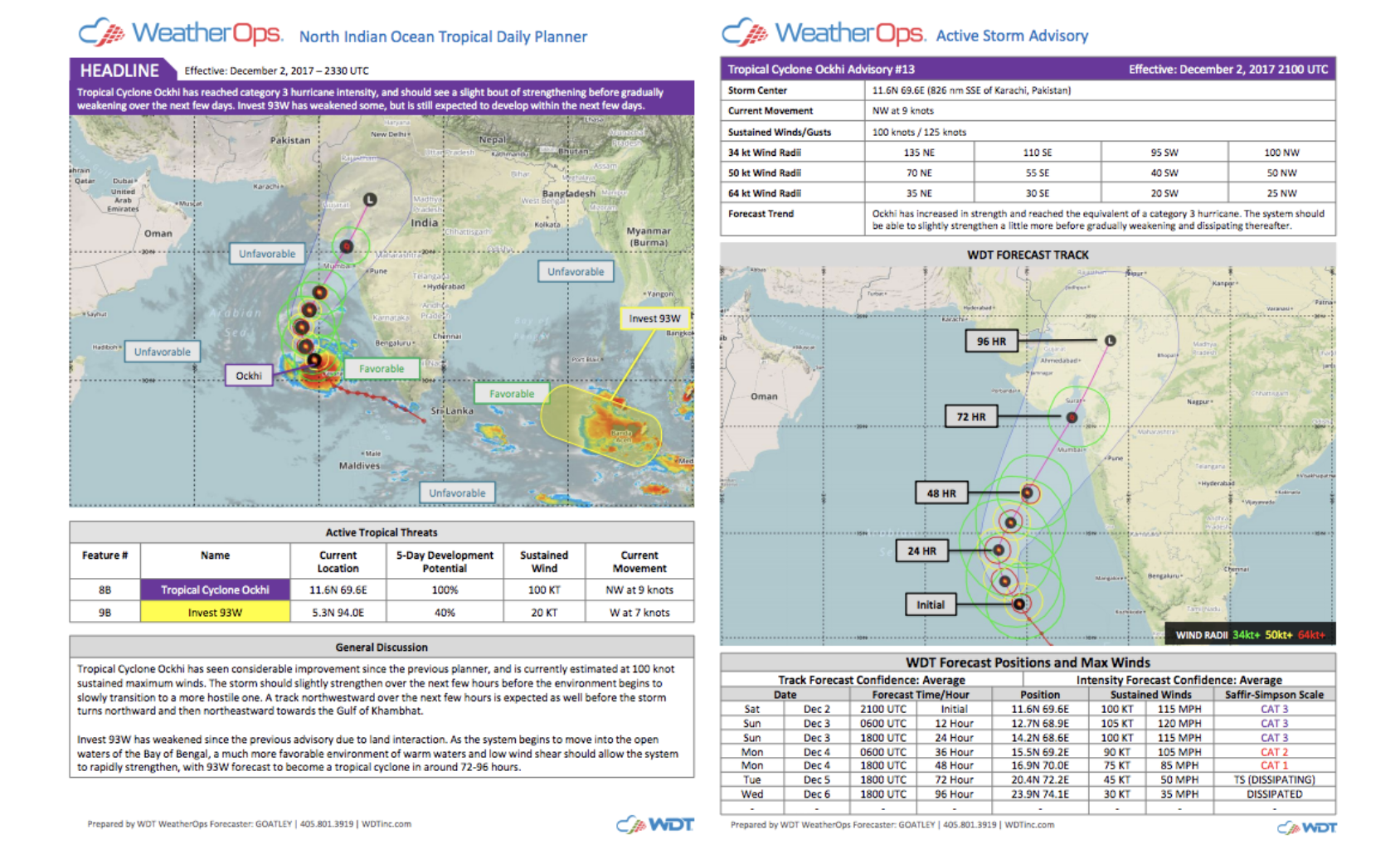 Don't hesitate to give these marine weather services a try today!