Have You Ever Heard of an Alberta Clipper?
by David Moran, on Nov 28, 2018 1:42:41 PM
The storm systems that produce snow across the Northern Plains and Upper Midwest can originate in a few different regions. Occasionally, they develop in Canada before moving southward. Those that form over Alberta are known as Alberta Clippers.
A clipper system (circled in white below) refers to a fast-moving low-pressure system. Because they move quickly and lack moisture, precipitation is usually light and confined to a relatively narrow area. When moisture is more abundant, or the system slows down, snowfall amounts can increase significantly. Colder temperatures aloft also tend to produce drier snow. While Alberta Clippers frequently are problems for the Northern Plains and Upper Midwest, they can also affect the East Coast.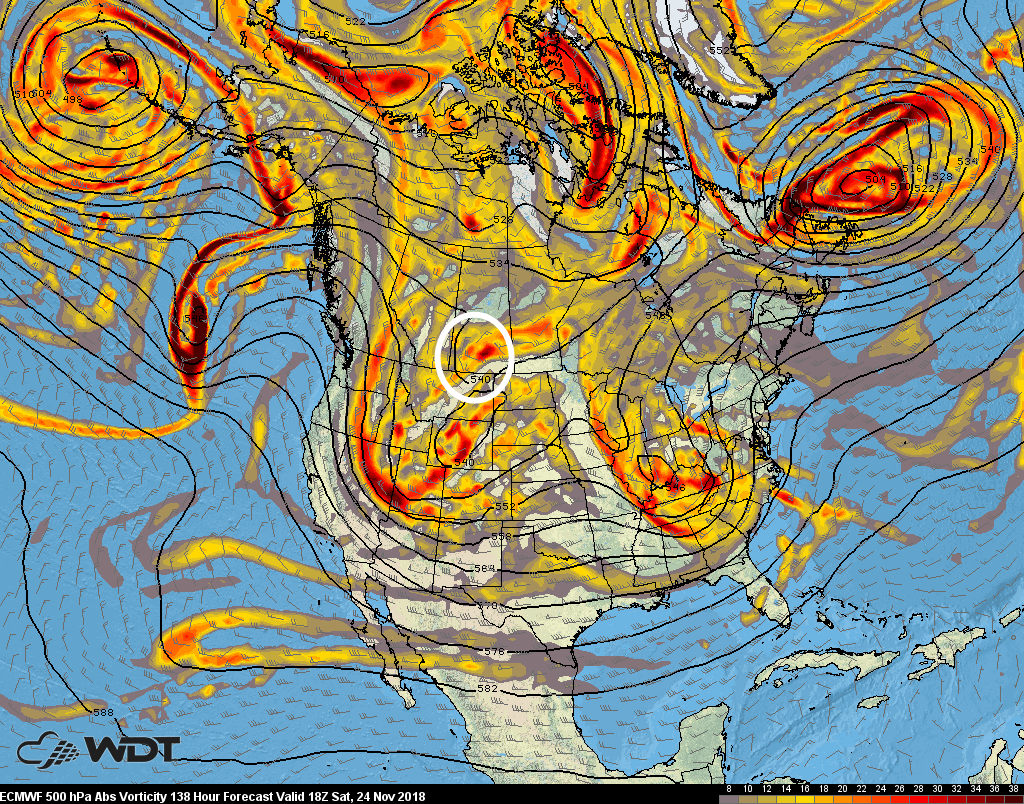 Example of Alberta Clipper on Upper Air Chart
An Alberta Clipper has notable effects on both temperature and wind. As the system moves southward, it brings cold air. Temperatures can drop as much as 30°F behind it within 12 hours. Winds gusting more than 40 mph can cause frigid wind chills, blowing snow, and low visibilities.

Did you know?
A couple of variations of the Alberta Clipper are known as the Manitoba Maulers and Saskatchewan Screamers. The only difference between them is the Canadian province from which they originate.