Electric Co-op Leveraging Weather Analytics and GIS Tools
by Daphne Thompson, on Jun 28, 2016 11:38:53 AM
One of the most critical tasks of any control center or dispatch operator is quickly pinpointing areas of system disruption. From power lines and substations, to wind turbines and pipelines, weather tends to be the primary culprit of damage to these critical pieces of energy infrastructure.
However, with the quick adoption of new and advanced GIS platforms (and easy to integrate analytics-based map services), end users now have the ability to proactively respond to weather threats in real-time. What used to take days to restore or repair can now be achieved in a matter of minutes or hours.
Such is the case of technology-forward Central Electric Cooperative in Stillwater, OK, who earlier this spring integrated WDT's TornadoTrax analytics-based map service into its ESRI ArcGIS platform. The intriguing story map, detailing how CEC used this proprietary service to greatly reduce outage duration, can be accessed at the following link (complete with tornado video, damage photos, and more):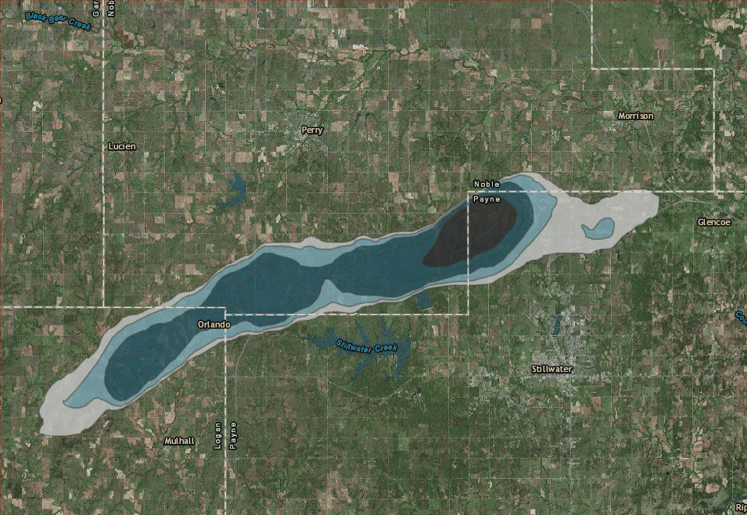 May 26, 2016 TornadoTrax/CEC Story Map
TornadoTrax is just one of a catalog full of feature-enabled map services that can be easily integrated into your current GIS platform to reduce disruption times (let's not forget the impacts of ice, wind, hail, and lightning). Give us a shout if you'd like to learn more.