Do We Need a New Hurricane Rating Scale That Accounts for Flooding?
by Daphne Thompson, on Oct 18, 2016 10:16:14 AM
Do we need a new hurricane rating scale that accounts for flooding? It is a question that the Governor of North Carolina is asking. His concern is raised by the high death toll in his state caused by flooding related to Category 1 Hurricane Matthew.
Hurricane Matthew, at one point, reached the top of the Saffir-Simpson Scale as a Category 5 with winds over 157 mph. After passing Haiti and Cuba, it weakened and then, while skirting Florida, it weakened further. By the time it got to North Carolina, Matthew was rated as a Category 1 hurricane. Many chose to not evacuate and instead stay home as the storm hit.
What the people of North Carolina did not account for was the storm surge threat and inland flooding. Over 18 inches of rain fell in some areas of the coast. This caused massive issues with dams and levees breaking and rivers quickly reaching record flood stages. Some rivers remain in flood stage as I write and will so even 2 weeks after Hurricane Matthew made his presence felt. To date there have been 2,300 rescues of people trapped in high water. Many communities remain underwater and damage is currently estimated at over $1.5 billion.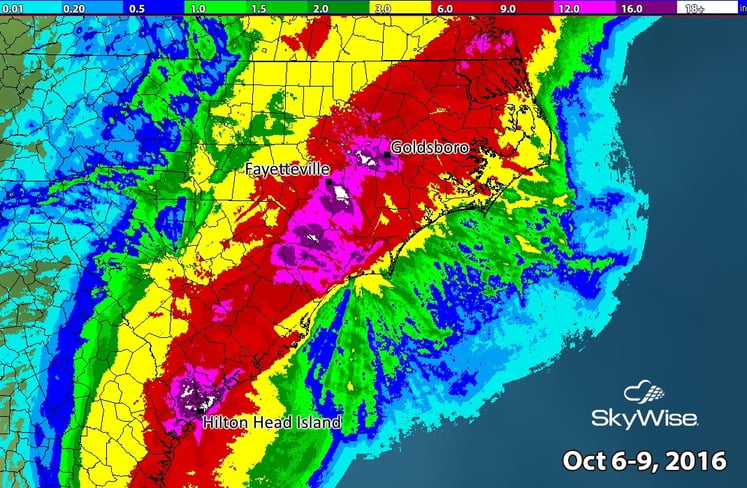 Even worse is the number of people that died during Matthew. As of now, that count is 25 in North Carolina. The majority of deaths were caused by people who drove into or got too close to flood waters and were washed away. Just recently, two more bodies were found in cars that were submerged. It is hoped that the fatality count will not rise as the water recedes.
Flooding is the leading cause of weather related deaths in the US. In 2015, 176 people died in floods and while this number varies from year to year, the majority die in vehicles. Either they drive right into rising water unknowing the danger in doing so, or they purposely drive around barriers. While the phrase "turn around, don't drown" is widely repeated, it doesn't seem to be catching people's attention well. Maybe they don't realize that it only takes 12-18 inches of flowing water to carry off a vehicle? Maybe they don't realize the power of water?
However, do we really need to change the way we rate hurricanes or should we instead start using a flood scale of some type? Earlier this year, residents of Louisiana were faced with devastating flooding. In that case, 20,000 had to be rescued after upwards of 24 inches of rain fell within a few days. Louisiana Economic Development estimated damage to homes and commercial properties alone at $8.7 billion (yes, with a B). This wasn't from a hurricane, but from an unnamed storm system.
Obviously, communication is a big issue. Meteorologists may realize the threat of inland flooding in a hurricane, but somehow that word is not getting to the public. What is the best way to explain the threat of flooding? In reality, it is an issue for social scientists to solve and the media to share. For instance, here is a graphic I created to show the dangers of flooding.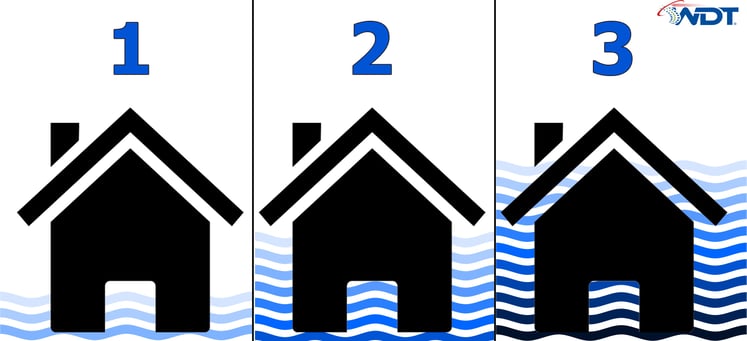 If Lumberton, North Carolina residents had heard that Matthew is a Category 1 hurricane, but the Flood Scale is Stage 3, would it have even helped? Would more people have evacuated if they had been told water may reach to roof of their home? Do we have good enough data to even tell us such a possibility could occur?
What we do know is that something needs to change. More research is needed to understand how the public perceives weather threats. And we all, media included, need to do a better job of conveying the dangers associated with rising water.