Did You Miss Spring This Year?
by Stephen Strum, on May 28, 2018 1:52:00 PM
Here in Oklahoma, pleasant spring weather didn't get going until about April 24th when we finally saw consistent highs over 60F and lows over 40F. Unfortunately, it didn't last long as we jumped right into the 90s by early May state-wide and have seen many 90s since then. Other areas of the country have seen similar extremes, going from a cold April to a very warm May. The plots below show the differences in temperature anomalies between April and how May is expected to end up.


The large temperature swing between April and May is also reflected in national heating and cooling degree day totals. The cold weather of April resulted in gas-weighted heating degree days (gHDDs) ending up as the second highest on record since 1981. Likewise, the hot weather this month will likely push population weighted cooling degree days to the highest level on record since 1981.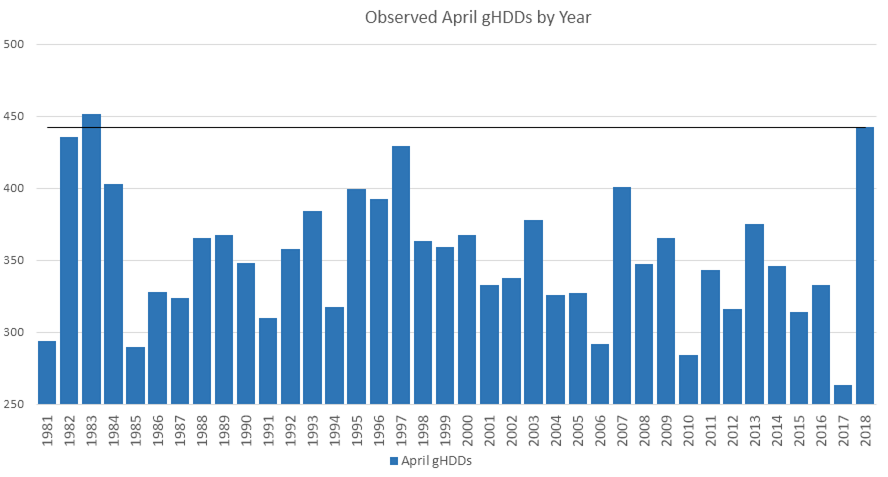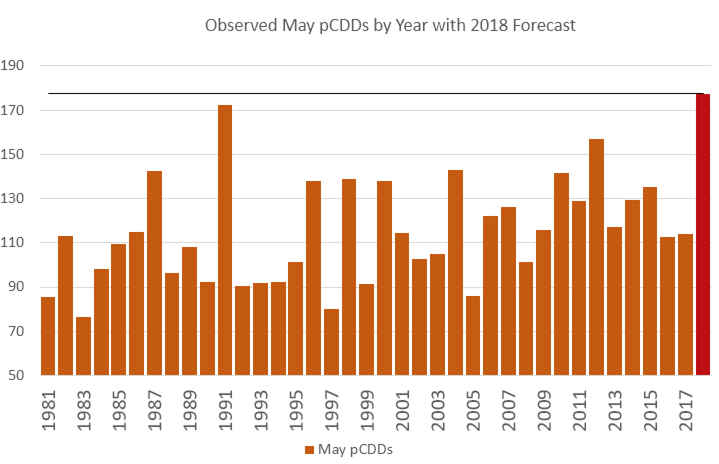 Not surprisingly, if we combine the April gHDDs and May pCDDs as a method of looking at the combined impact of the late season cold and heating demand and early season heat and cooling demand, 2018 is on pace to easily have the highest total since 1981.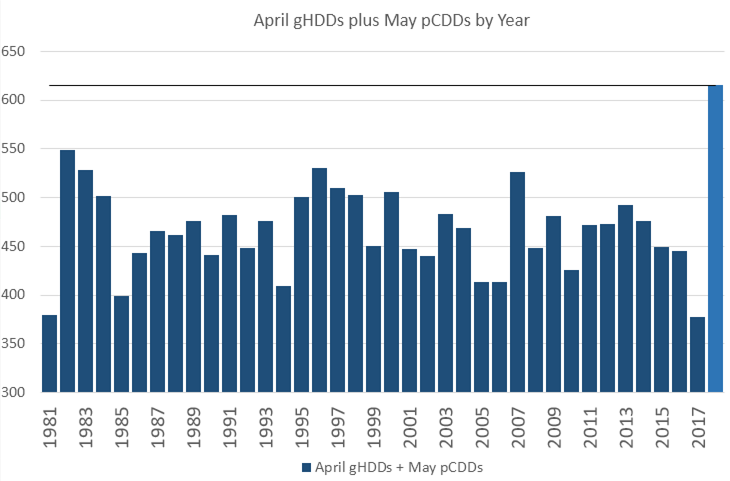 The unusual late-season cold and early season heat has helped to keep energy demand higher than average at a time of year when it usually is very low, and also left a lot of locations across the US without much of a spring this year. Did your hometown see much spring weather this year or did you too jump from winter straight into summer?