Destructive Flooding Underway in Texas Hill Country
by Daphne Thompson, on Oct 16, 2018 1:33:43 PM
The Llano River, located west of Austin, approached record level flooding today. Evacuations were ordered overnight as the water rose multiple feet and flooded homes. Rain chances remain high for the rest of the week, and Flash Flood Warnings are in effect until this afternoon.
A tributary of the Colorado River, the Llano River is located in Texas Hill Country. This region is located in the Edwards Plateau and is usually relatively dry. Rolling hills and exposed stone make the area prone to flash flooding.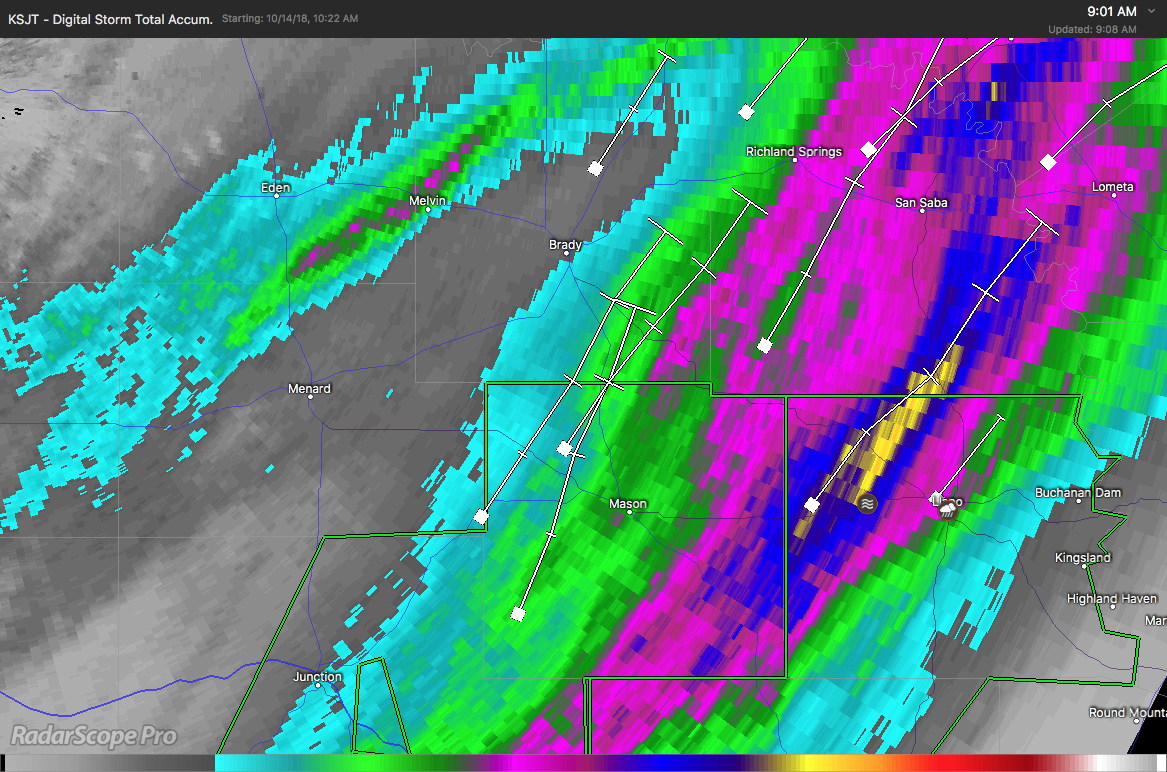 RadarScope's Digital Storm Total Accumulation field shows upwards of 7 inches of rain falling to the west of Llano, Texas. This precipitation has led to near-record flooding along the Llano River.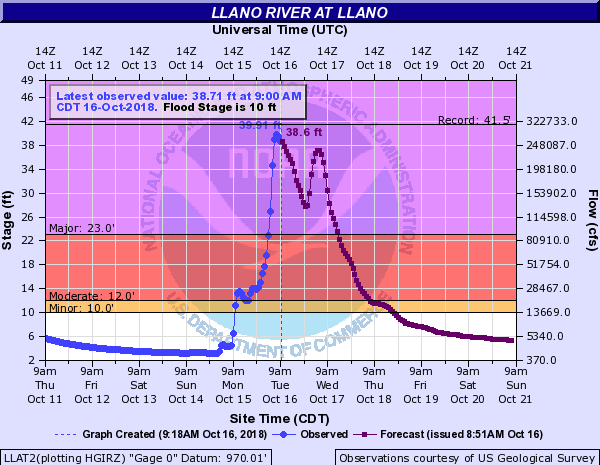 Flood stage is 10 feet for this river, but this morning it reached just shy of 40 feet. Within 12 hours, the Llano River rose over 25 feet. The current forecast is for flooding to continue until Thursday night.
This morning, the raging waters caused the FM 2900 bridge to collapse in Kingsland, Texas. Homes along the river have been evacuated, and many roads in the area are closed.
The FM 2900 bridge in Kingsland over the Llano River has collapsed.

Live coverage continues on @cbsaustin of catastrophic flooding in the Hill Country #txwx #CBSAustinWX #atxwx pic.twitter.com/PT9IHhfYtx

— Avery Tomasco (@averytomascowx) October 16, 2018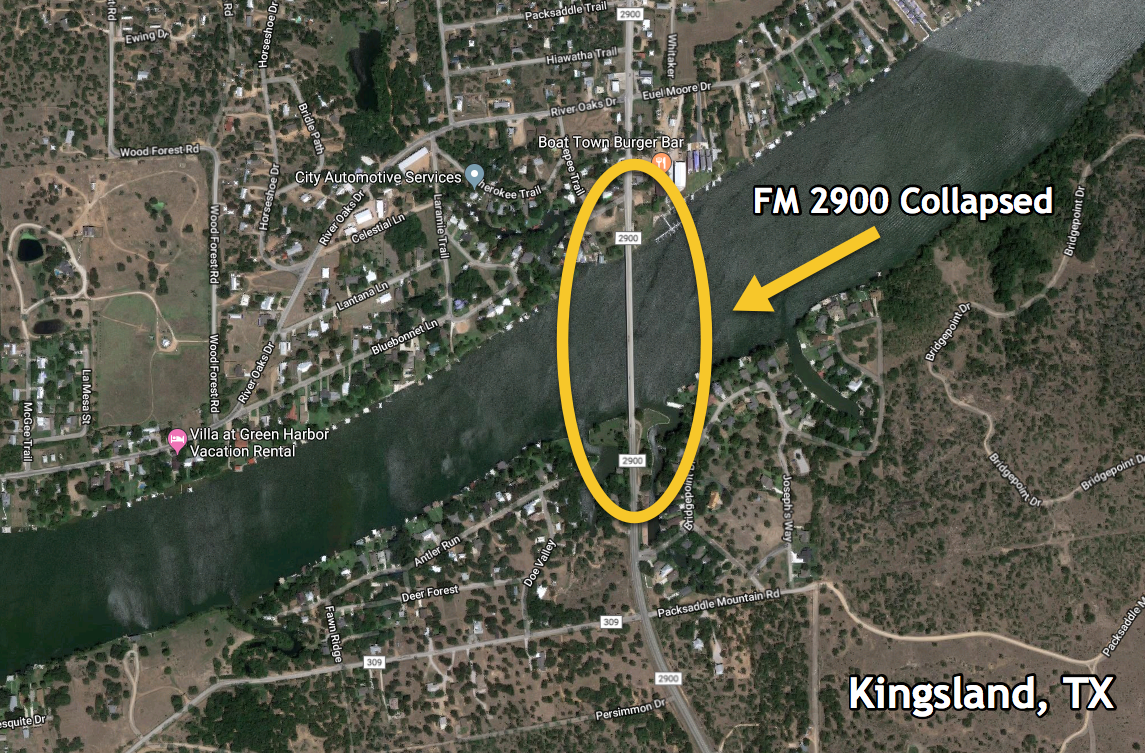 UNREAL: A two-lane highway bridge in Kingsland was washed away in the raging floodwaters of the Llano River https://t.co/vks3sWf7w4 pic.twitter.com/NDI368Xldj

— CBS Austin (@cbsaustin) October 16, 2018
Marble Falls, further downstream, is also evacuating as the water rises there.
This is Max Starcke Dam in Marble Falls. Dangerous and destructive flooding has taken over the Llano River. LINK: https://t.co/4AqWSMhFH5 pic.twitter.com/4DNPtEAiUO

— KLBK News (@KLBKNews) October 16, 2018
And upstream, in the town of Llano, the river is skirting the Ford Street bridge.
Llano bridge. Normal vs this morning... pic.twitter.com/nyki3M3hxN

— Dub Miller (@dub_miller) October 16, 2018
As the water continues to flow downstream, it will eventually go through Austin. Unfortunately for Central Texas, more rain is in the forecast for the upcoming week. Some of the areas struggling today may see an additional 2-4 inches which will lead to more flash flooding.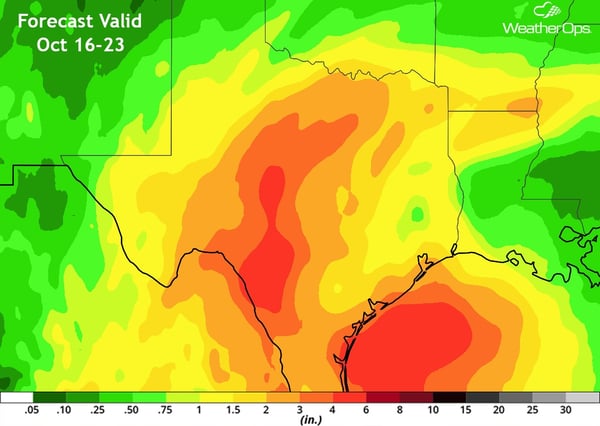 Remember that water can rise rapidly during flash floods. If you live in this area or know someone who does, make sure they know how to get to higher ground if needed. And never drive over a road that is either barricaded or has water running over it.