Could Colorado Get Some Help Fighting Wildfires?
by David Moran, on Jun 20, 2018 2:36:48 PM
Firefighters continue to battle a wildfire near Durango, Colorado that started burning on June 1. Will they get some help in the form of some rain?
Low relative humidity, in addition to warm temperatures, across the region is allowing the fires to continue to burn. Here is a look at the relative humidity values from WeatherOps Commander last Friday during the late morning. Darker shades of orange indicate relative humidity values near 10%.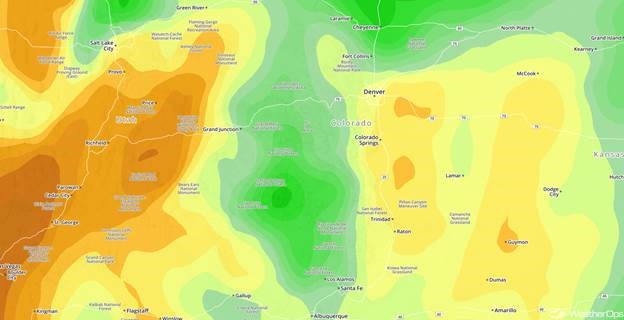 Colorado Relative Humidity Friday Morning
Over the weekend, the remnants of East Pacific Tropical Storm Bud moved northward, bringing rain to portions of the Rockies. Unfortunately, the areas that received rainfall only averaged between a quarter and three quarters of an inch at most, providing little, if any, assistance in fighting the fires. Below is a look at the rainfall accumulation ending on Monday from Frontier Weather.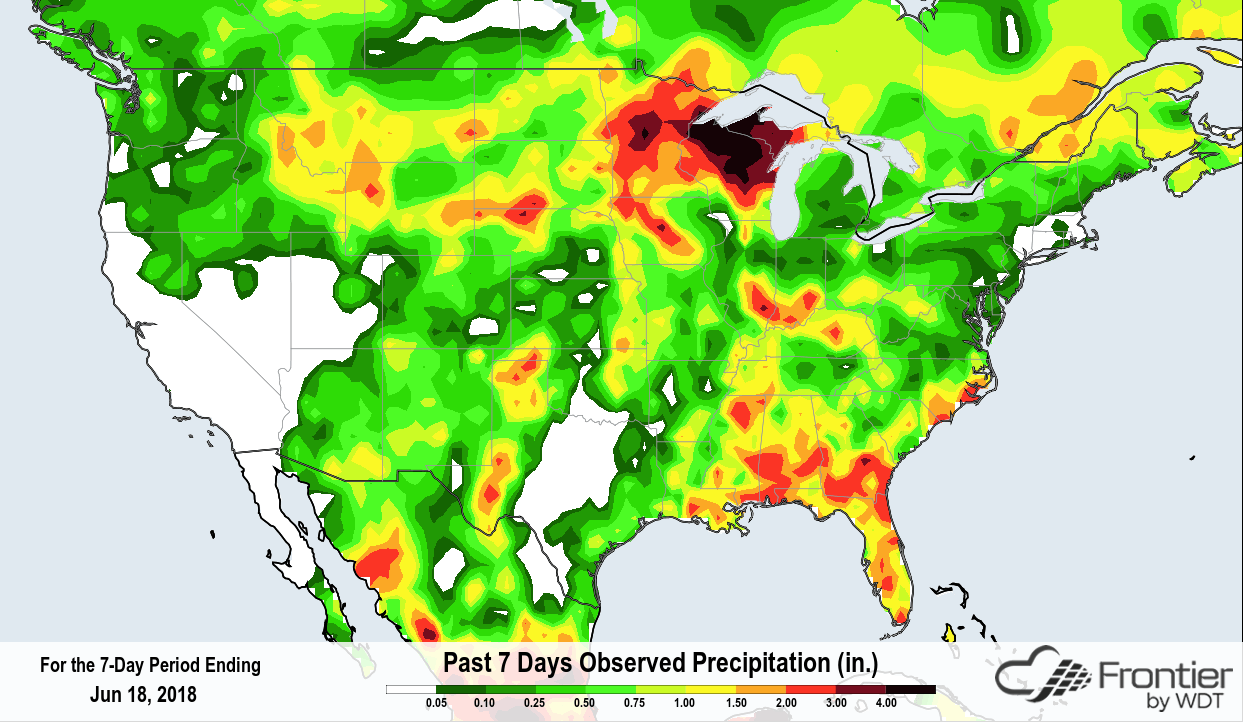 Past 7 Days Precipitation ending on Monday
While the remnants of Bud haven't brought much relief in terms of rainfall, relative humidity values increased temporarily. Here are the relative humidity values from Monday morning. Darker green colors indicate values higher than 80%.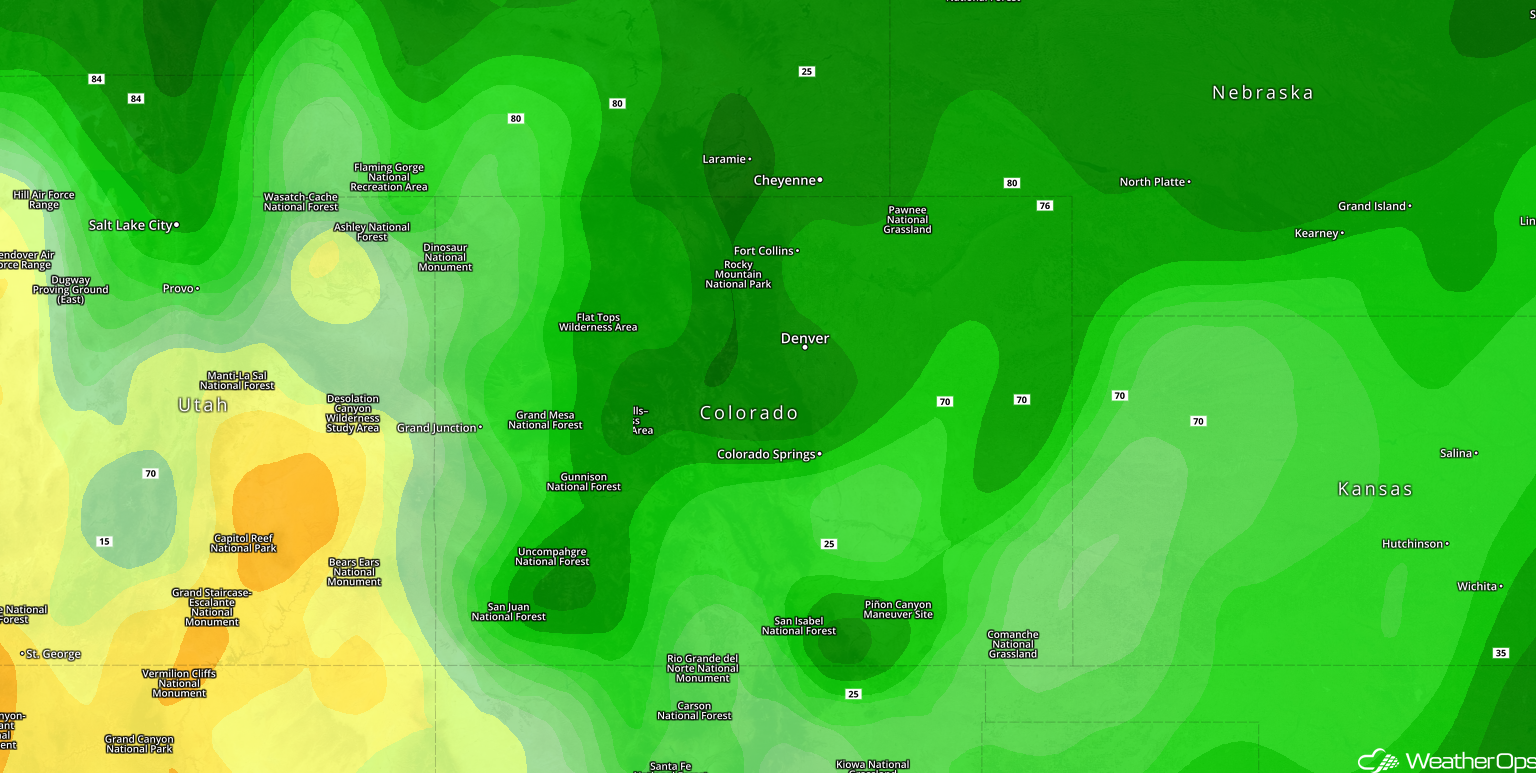 Relative Humidity Monday Morning
Despite this increased humidity, the fire continues to burn across much of the state. This is a picture of the fire on Monday near Durango.
416 Fire now 30 percent contained https://t.co/Av7zjWNkUC pic.twitter.com/pmYvv9tN9q

— 9NEWS Denver (@9NEWS) June 18, 2018
As of Monday evening, the fire has burned over 34,000 acres and is approximately 35% contained. Over the weekend, there were more than 1,000 firefighters working to extinguish the fire. As of Monday evening, there were 847 firefighters working on the front lines of the fire. This is the latest fire perimeter map as of Tuesday morning. The fire perimeter is outlined in red.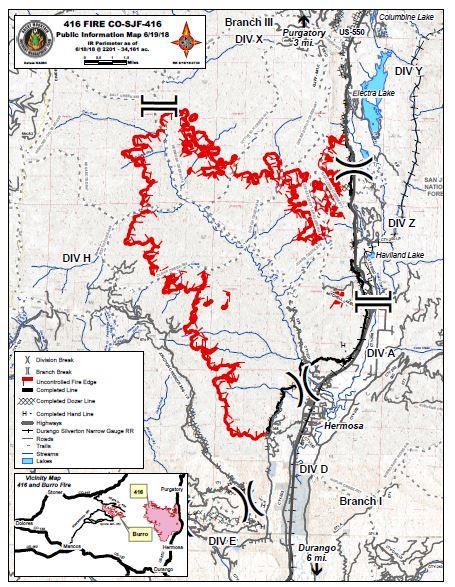 Fire Perimeter Map as of June 19
To make matters worse, there is little, if any, additional relief in the form of rain expected over the next seven days. Firefighters will have to continue to work to extinguish the fire without any additional rain. No significant changes are forecast through the end of the week; temperatures will remain in the mid 80's with relative humidity values as low as 10% through the end of the week. Here is a look at the forecast precipitation over the next seven days.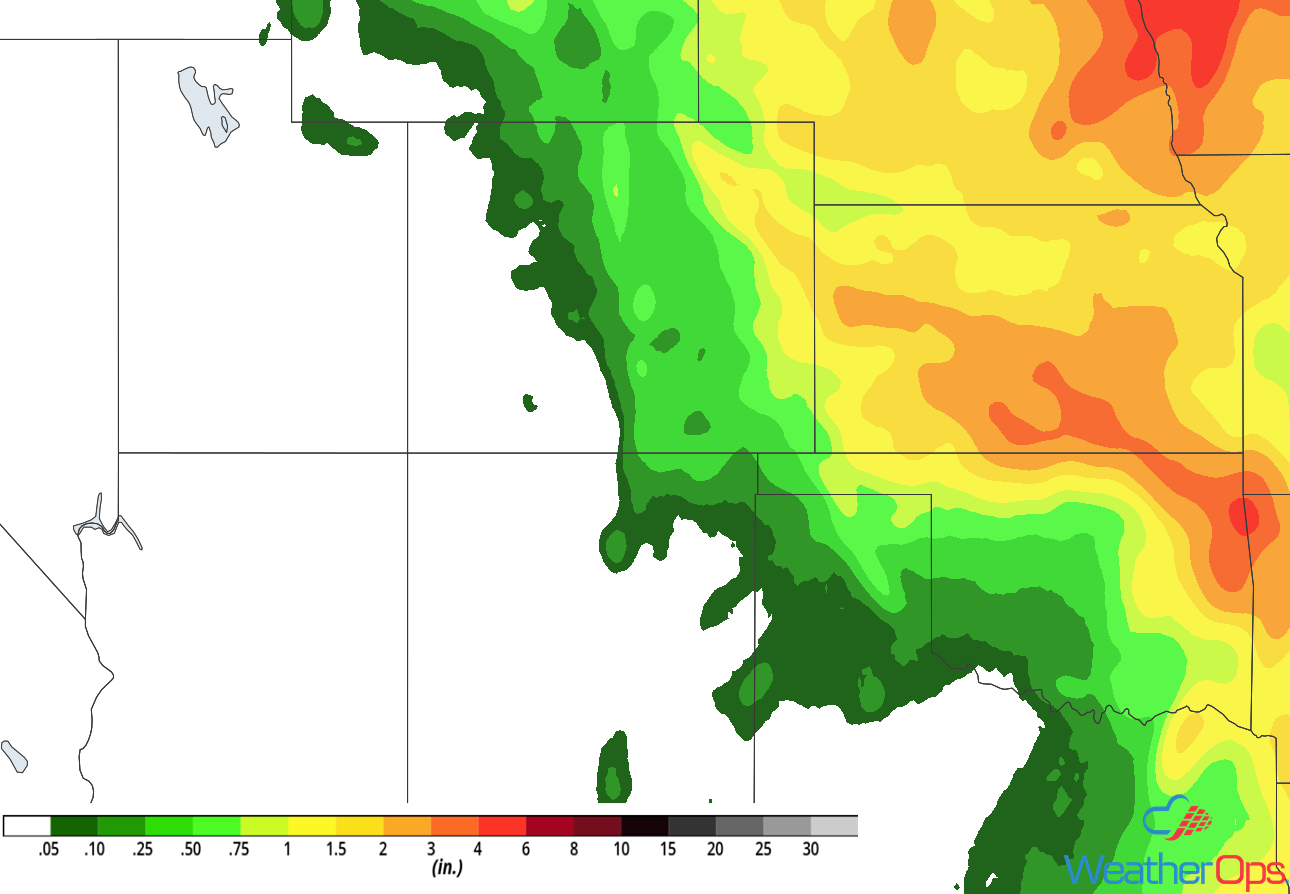 Rainfall Forecast ending June 27
Crews will continue to battle the blaze despite the lack of rain. Rainfall for the area is currently five inches below normal and no significant rainfall is expected in the near future.