Catastrophic Flooding Expected from Hurricane Florence
by Daphne Thompson, on Sep 11, 2018 2:08:19 PM
Hurricane Florence will bring life-threatening storm surge along a significant portion of the North Carolina Coast from the South Carolina border northward to Albemarle Sound. Along with this, inland flooding will be catastrophic. Extreme wind damage is also expected near Wilmington, where landfall is currently forecast to occur.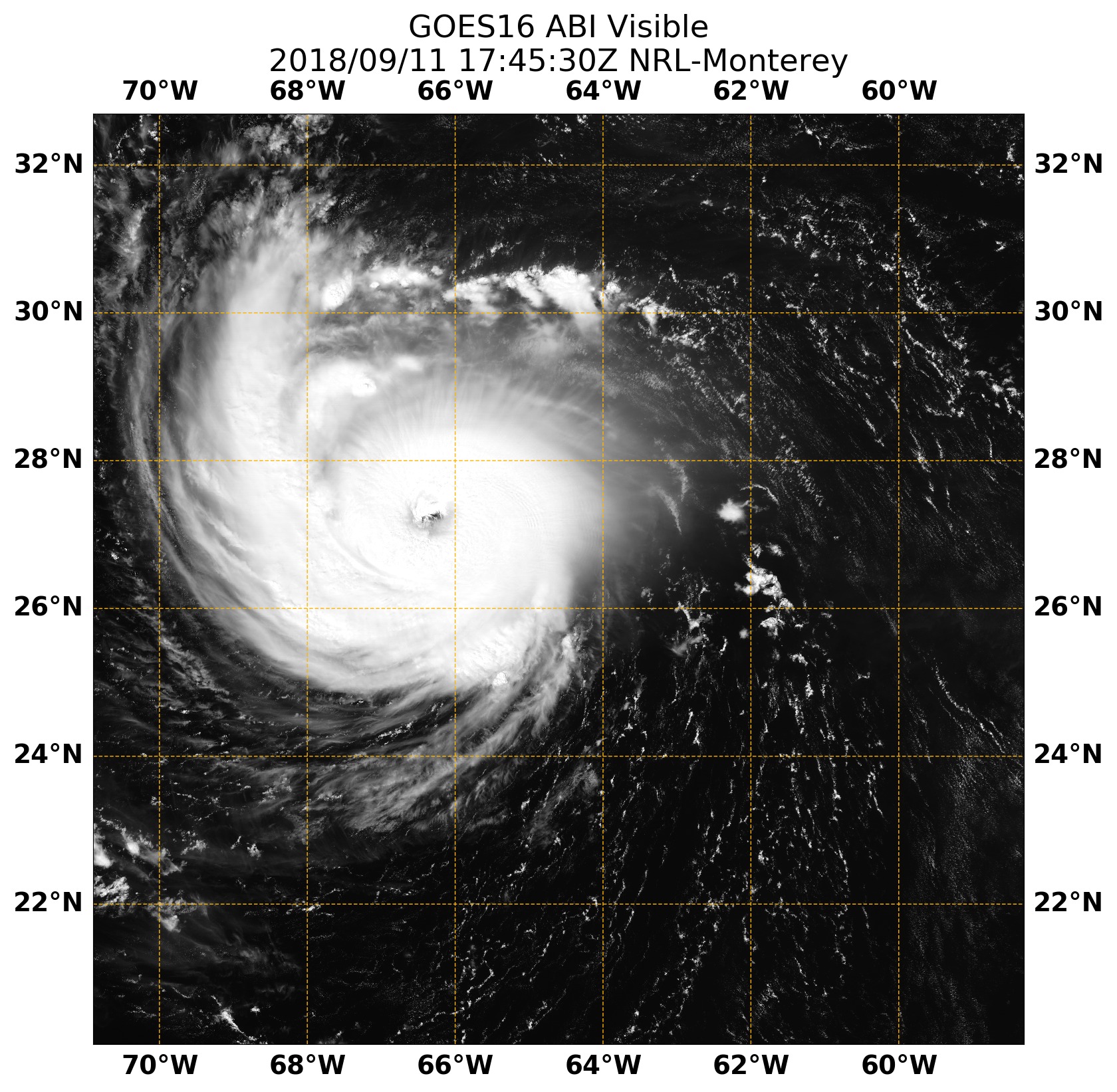 Tropical storm force winds will reach the coast of North Carolina Thursday morning and continue to spread inland through Friday. Hurricane force winds will reach the coast late Thursday with winds in excess of 130 mph potentially reaching the coast within 30 miles of the landfall point early Friday. Those within the cone need to continue to stay aware of the forecast, should Florence's path slightly shift.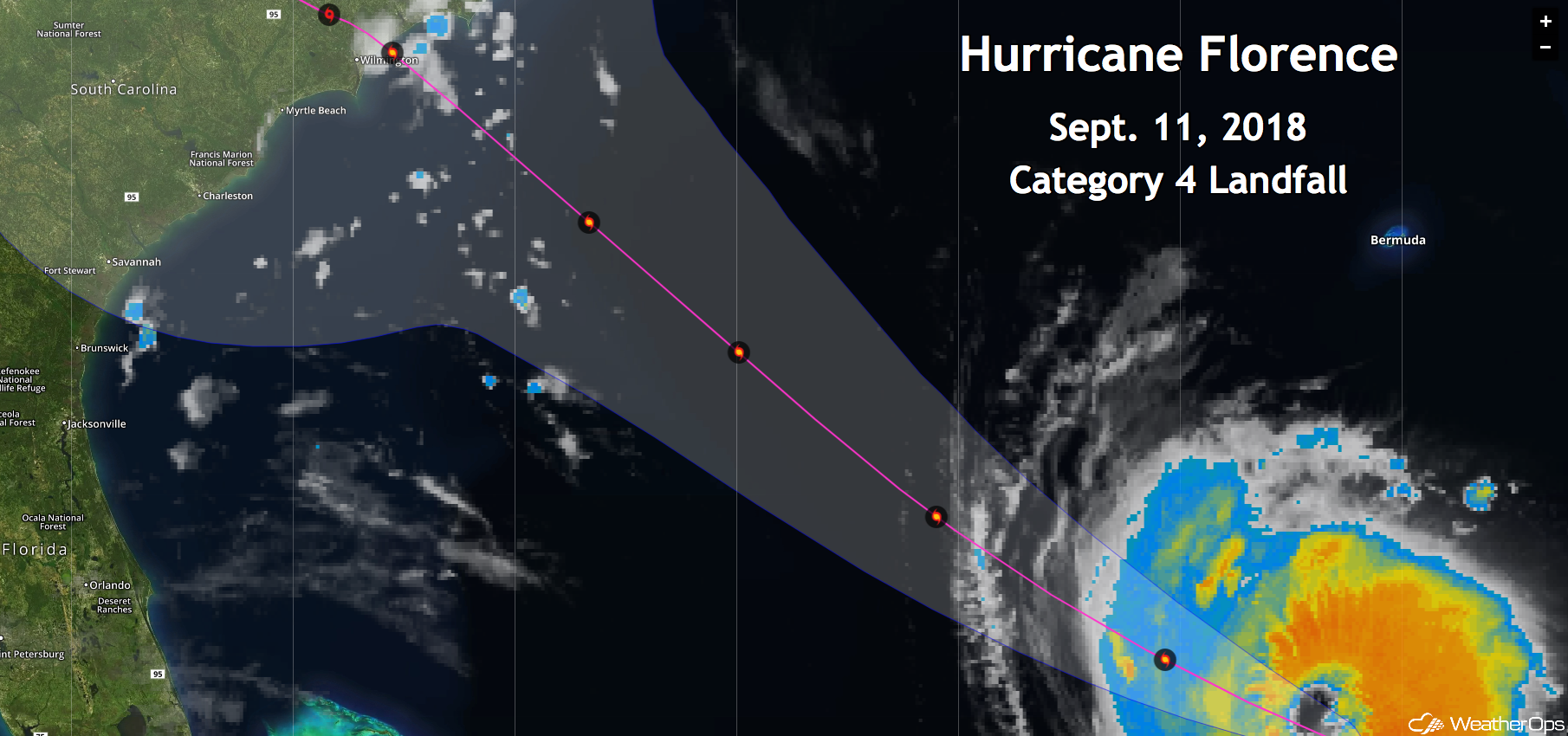 Torrential rainfall and major-to-record flooding is an increasing threat for much of southeastern and south-central North Carolina westward into eastern South Carolina. Forecast models currently project the highest rainfall totals to be near Wilmington where two to four feet of rain may fall. This type of rainfall is unprecedented for that area and would result in catastrophic record flooding.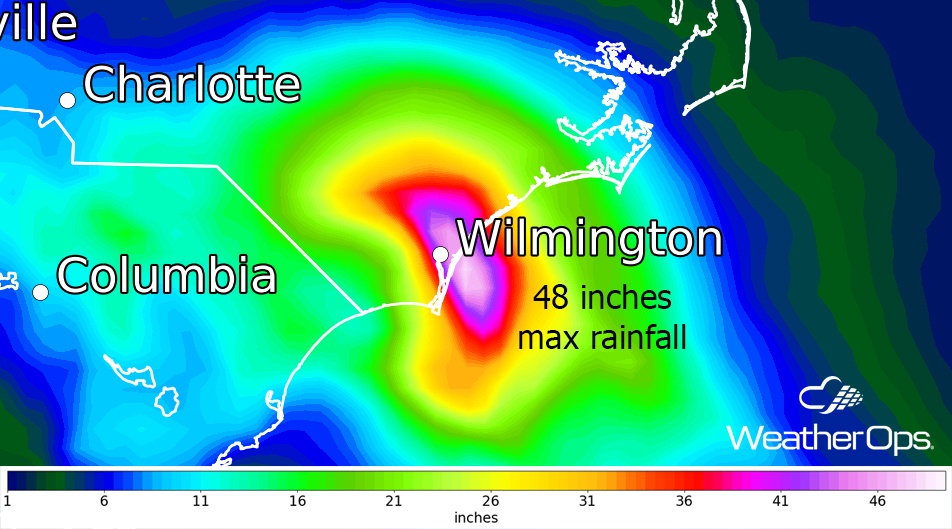 After making landfall, Florence is expected to stall in the Charlotte to Fayetteville area. Inland flooding will be extreme. Since many rivers in the area flow south, this precipitation will affect not only North Carolina, but also South Carolina.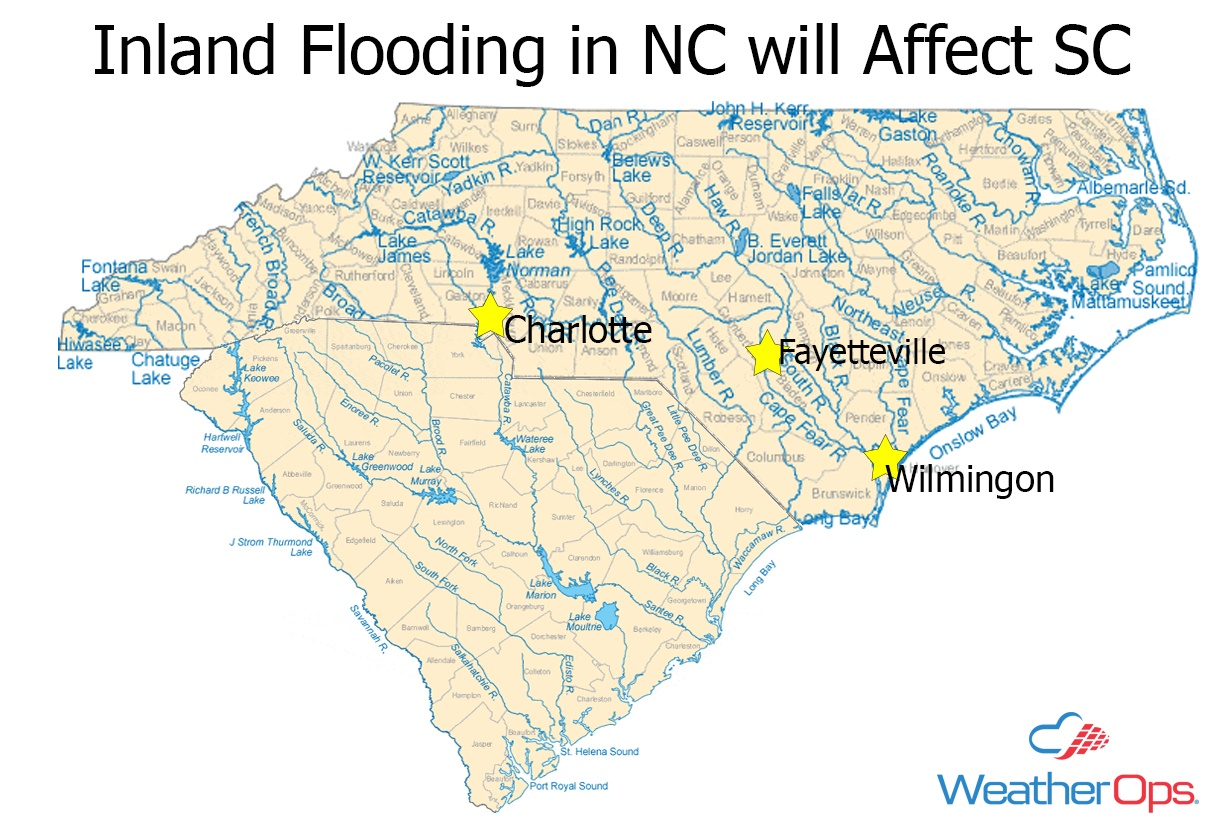 Widespread damage and power outages are likely across much of southern North Carolina and eastern South Carolina. Make sure you prepare to be without power be for an extended period. And remember, just because you live inland does not mean you are safe from the effects of this powerful hurricane.