A Rare Oregon Tornado Struck Today
by Daphne Thompson, on Oct 14, 2016 3:26:05 PM
A rare Oregon tornado struck today. When you think of tornadoes, Oregon is not usually the first state that comes to mind. October is not usually the first month that comes to mine either! However, today a damaging tornado struck near the coast. Here's the latest on the severe weather that occurred.
Looking at a map of how many tornadoes happen per county, Washington and Oregon have some of the lowest numbers.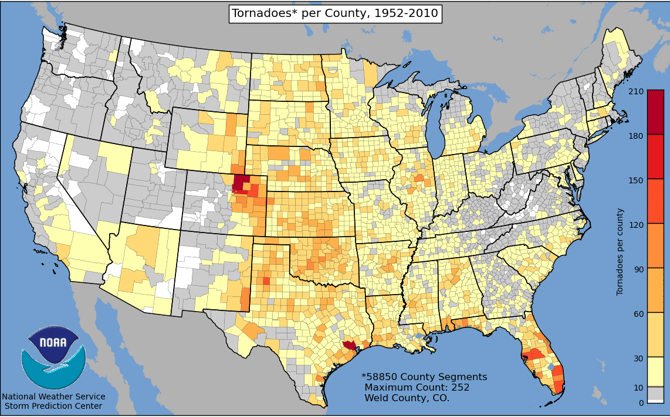 However, the current Storm Reports from the NOAA Storm Prediction Center show one tornado reported in Manzanita, Oregon today and multiple high wind events reported nearby.*
*This graphic has been updated, as of October 17, 2016, to show the latest information on the Oregon tornadoes. There are now three reports, two in Manzanita and another in Oceanside. One of the Manzanita tornadoes has been rated as an EF2.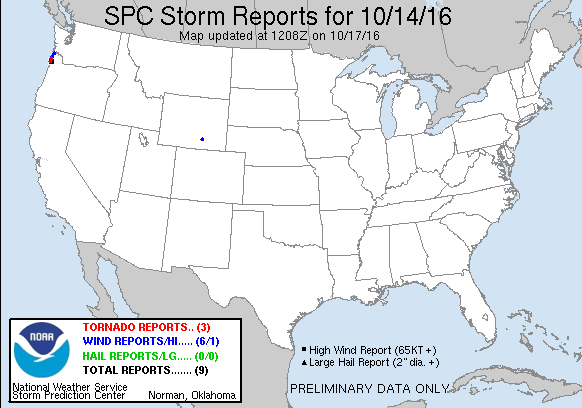 Here is the Manzanita tornado warning this morning shown on RadarScope. Using the dual-pane view, the velocity signature on the storm shows rotation.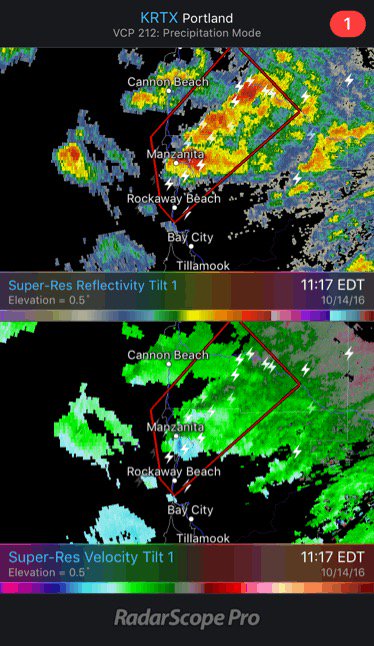 Video shows the tornado began as a waterspout that then moved on to land. Unfortunately, a small coastal town was in the path.
Here are just a few images of the damage to buildings in Manzanita, Oregon. Due to the number of trees and power poles that were hit, over 6,000 customers were without power.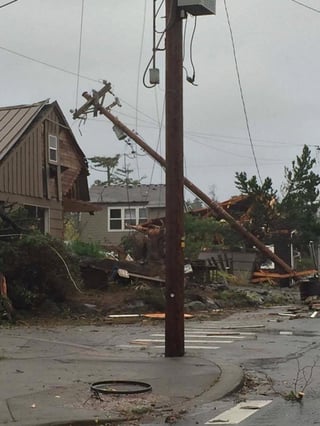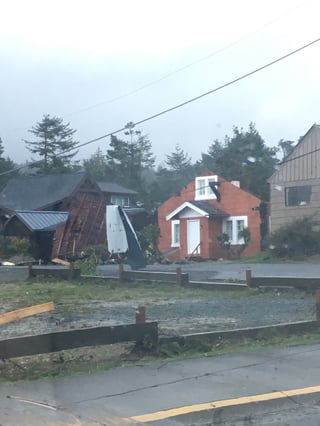 The stormy weather isn't over for the Pacific Northwest. Heavier rains are expected on Saturday as another coastal low approaches the region. Widespread rainfall accumulations of 1-3 inches are expected across coastal portions of northern California, Oregon, and Washington. Locally higher amounts in excess of 5 inches will be possible, especially in mountainous regions. Another low will move into the region on Sunday and bring an additional 1-3 inches of rain with locally higher amounts in excess of 4 inches. With this new rainfall, three day rainfall amounts of 4-8 inches will be possible for much of the region, which could lead to some flooding problems.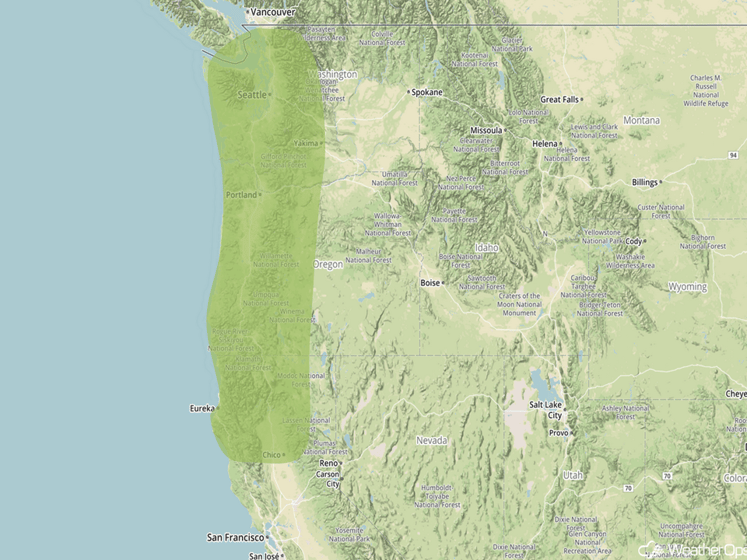 Interested in a site specific forecast for your area? Try a free WeatherOps Trial today!