2017-2018 Australian Tropical Cyclone Mid-Season Review
by Daphne Thompson, on Feb 2, 2018 11:59:56 AM
The Australian tropical cyclone season officially began on November 1, 2017, but the first tropical cyclone didn't form until November 22. Through the first few weeks of the season, atmospheric conditions were unfavorable for development due to strong wind shear on the order of 40 knots and extensive dry air. Later in the month, wind shear decreased, and moisture increased south of Java and across the Timor Sea.

The favorable change in the atmosphere led to the development of two tropical cyclones, Cempaka and Dahlia. Tropical Cyclone Cempaka dropped significant heavy rains across southern Java and Bali. This resulted in severe flooding and deadly landslides. Thousands of people were displaced from their homes as Cempaka made two passes near the coast of south Java on November 27-28. Fortunately, Dahlia remained well offshore as it intensified to a 55-knot storm on December 1, 2017.

Two of the next three tropical cyclones made landfall over northern Australia:
● Tropical Cyclone Hilda moved inland near Anna Plains on December 28th with an intensity near 45 knots.
● Tropical Cyclone Joyce moved inland over the Pilbara coast on January 12th as a 35-knot storm.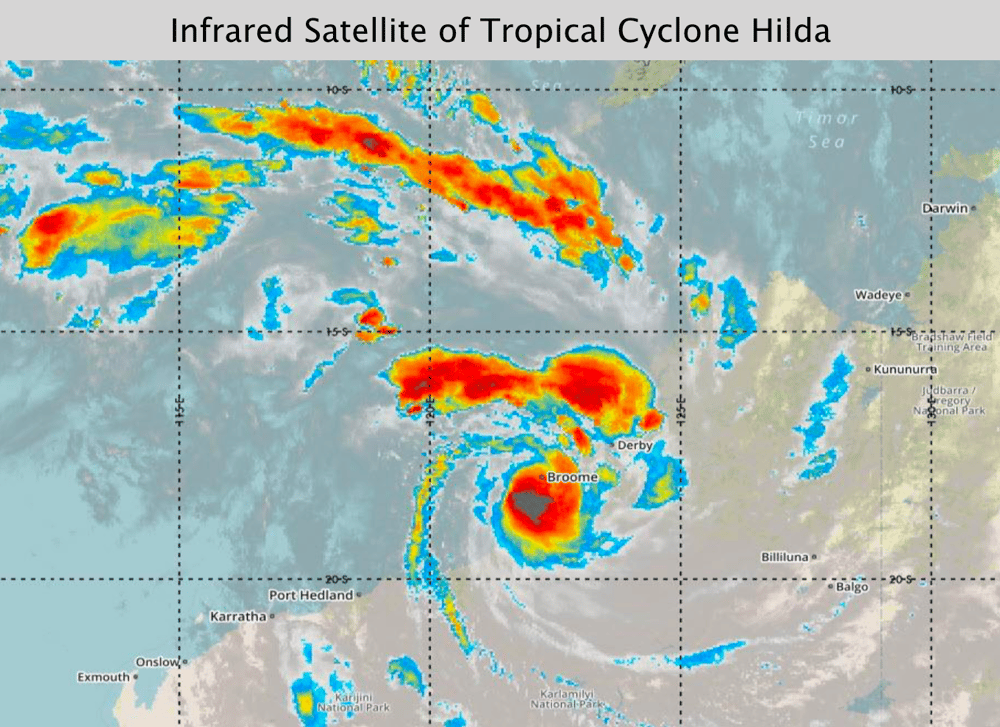 By January, the monsoon trough was very active from the southeast Indian Ocean eastward into the Gulf of Carpentaria. Broad areas of low pressure developed along the monsoon trough, bringing heavy rains and severe thunderstorms to portions of northern Australia. Many of these tropical lows did not move offshore or only spend a short time over open water.
In late January, an abundance of dry air filtered into the region from the west and wind shear increased over the Timor Sea in response to an inland low south of Broome. The focus for tropical development also shifted slightly eastward with the movement of the Madden-Julian Oscillation (MJO) as shown in the image below.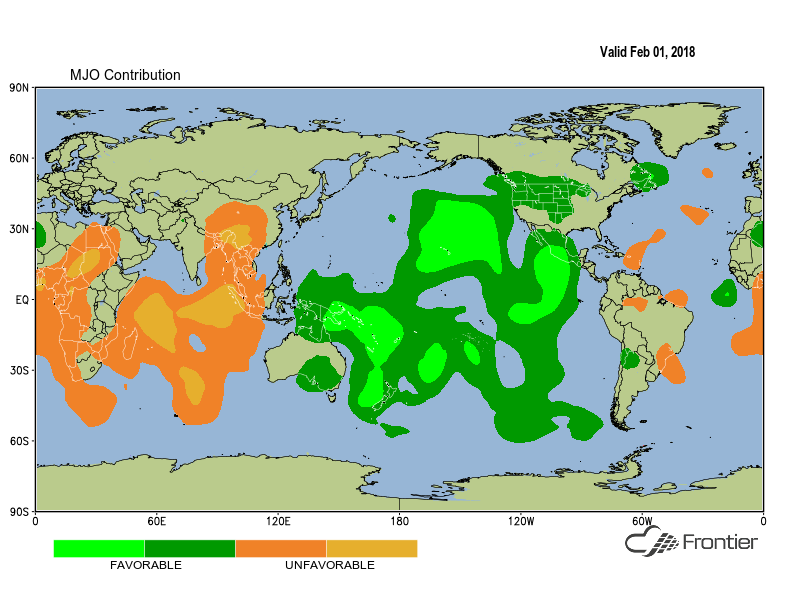 In response to those trends, the latest tropical cyclone, Fehi, formed farther to the east over the Coral Sea. The formation prompted our WeatherOps meteorologists to issue tropical storm warnings for coastal assets in New Caledonia. The storm gradually strengthened as it tracked southeastward. As is typical, cooler sea surface temperatures and an approaching trough caused it to become post-tropical as it moved farther to the south.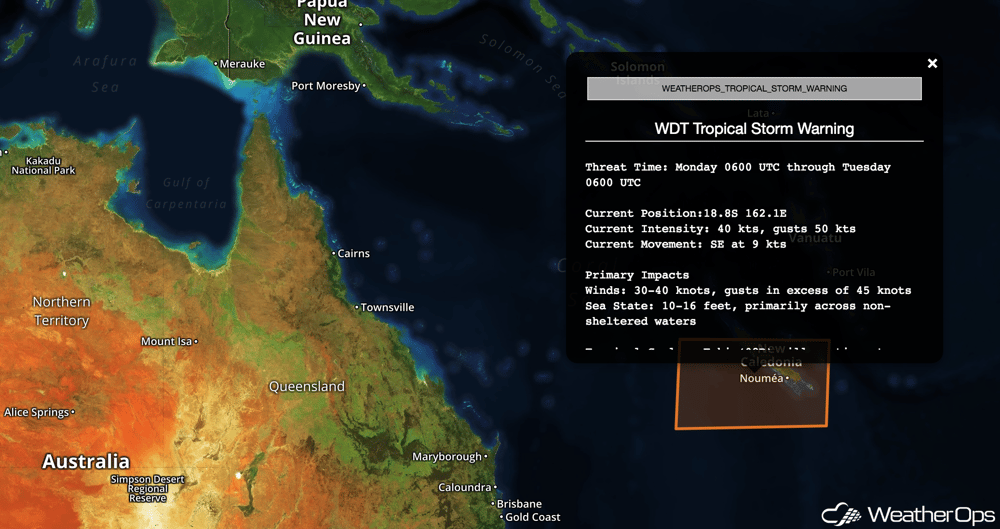 Since Fehi's dissipation, a cold front has increased wind shear offshore eastern Australia. However, the area offshore the northern Queensland coast remains favorable for tropical development. Our clients can always stay up-to-date on the latest tropical weather conditions and tropical cyclone threats via the Australia Region Tropical Daily Planner and our Active Storm Advisories. Give these products a try today!