Winter Refusing to Let Spring Begin
by Daphne Thompson, on Mar 18, 2016 1:57:11 PM
The first official day of Spring is Sunday, March 20. Many areas will greet the new season with freezing temperatures and snow. Winter is apparently ignoring the request for it to relinquish the season to Spring.
When I think of Spring, budding flowers and trees come to mind as do warmer temperatures and thunderstorms. However, this weekend, as Spring officially starts, Winter will still have a hold on most of the country.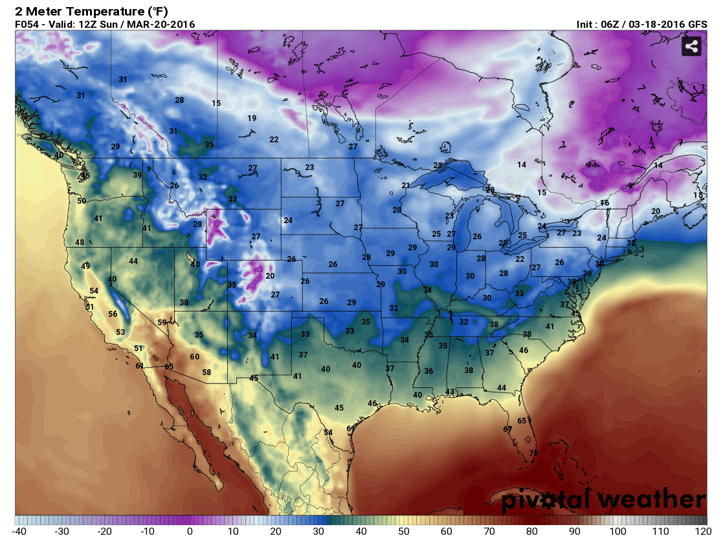 Freezing temperatures are expected as far south as Southern Oklahoma and Northern Georgia. Some weather models show temperatures in the 30s extending even further south. It will be pretty cool in Houston, El Paso, and New Orleans too. I hope you haven't put away your coats and sweaters yet!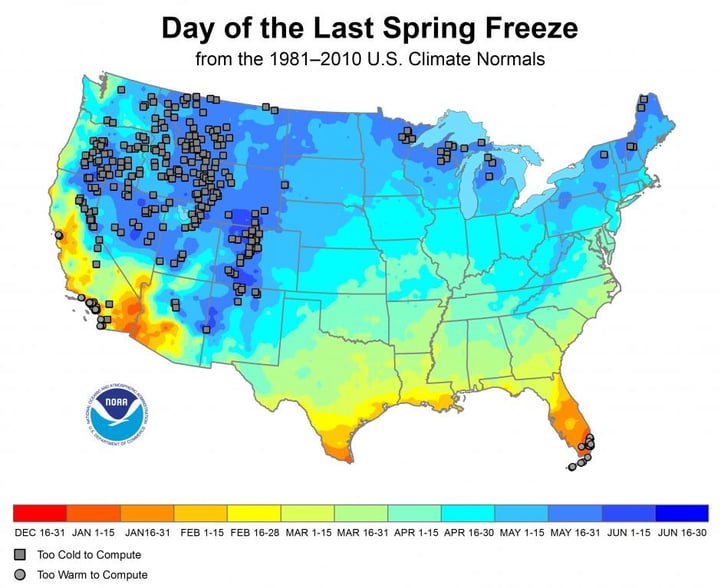 Having Winter temperatures around after the first day of Spring actually is pretty common for most of the US. Up North and around the Rocky and Appalachian Mountains, encountering temperatures below freezing happens all the way into June. Winter is still hanging around even after the first day of Summer, June 20, in some parts of the Rockies.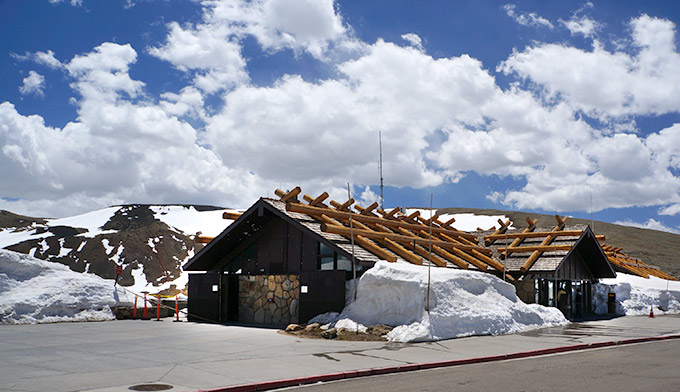 Speaking of the Rocky Mountains, if you ever have a hankering to play in snow in June then you should head up to the Alpine Visitor's Center in Colorado. Trail Ridge Road, which connects Estes Park to Grand Lake, doesn't even open until Memorial Day at the earliest. With a maximum elevation of 12,183 feet, it's perfectly normal to encounter snow here in the Summer.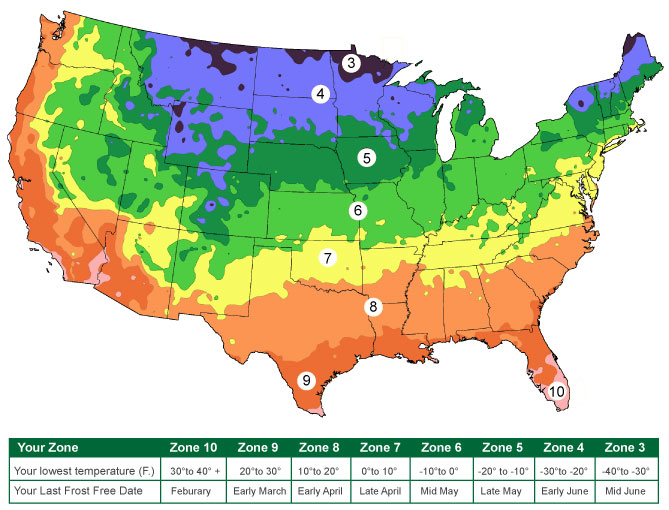 If you are more concerned with whether you should plant some annuals in your garden than visiting someplace cold, then this map is for you. I have lost many a plant by adding them to my garden too early, because it felt nice outside. So, unless you live in the dark orange to pink colored areas then you need to wait a little longer. Before we know it, we'll all be complaining about the heat!