Will Louisiana be Spared this Hurricane Season?
by Daphne Thompson, on Aug 25, 2016 1:15:55 PM
Updated projections of hurricane season 2016 are highlighting ripening conditions in the Atlantic. NOAA now forecasts a 70% chance of seventeen named systems, eight of them hurricanes, with two to four being major hurricanes. Colorado State University's team is projecting a season closer to average: eleven named storms, including five hurricanes, two becoming major hurricanes. Will any of these affect flooded Louisiana?
Reliable predictions of how many storms will enter the Gulf, how many will become threats for Louisiana and how intense they'll become are presently beyond the capabilities of meteorologists. Nevertheless, a rough sketch of what may happen can be seen by observing prior years and it is typical for the Bayou to be threatened by a hurricane at least once per season.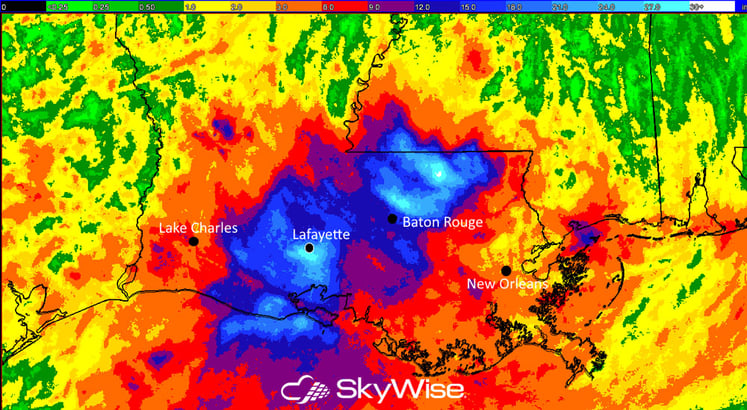 After seeing over twenty inches of rain in the span of a week earlier this month, "The Boot" needs to dry out. Avoiding wet weather over the next several weeks is the best way for this to happen. However, a major potential threat is the fact that the seasonal peak for tropical activity is September 10.
A tropical disturbance, Invest 99L, is presently located southeast of the Turks and Caicos Island. Some of the forecasts for its storm track are modeling an eastward departure after striking Florida. Yet, there are numerous models also suggesting this storm entering the Gulf of Mexico. WeatherOps currently expects it to become a tropical storm and hit the Florida Keys before entering the Gulf on Monday, August 29. Once in this area, an even closer eye will need to be kept on this storm.
One of two extremes may pan out over the next several weeks. Should there be a dry September, the floods would recede and reduce Louisiana's vulnerability for further damage, providing relief for the embattled residents and the surrounding communities helping out. If a tropical storm or hurricane arrives first, much of the flooded area would expand and threaten surrounding towns and homes.